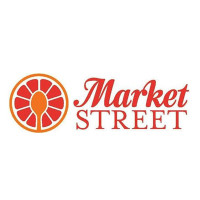 People who put in a Market Street United application are trying to join a company that offers food from around the world and Texas in one location.  The company tries to be a gathering place for their communities.  Links to apply for jobs at Market Street United are at the bottom of the page.
Market Street United was started in 1998 by United Supermarkets to offer customers a more unique shopping experience in Northern Texas.  United Supermarkets is still expanding after being bought in 2013 by Albertsons, who now runs them as a subsidiary.
In their five stores, Market Street United offers coffee and samples from locations all over the world for people to enjoy while they shop.  They encourage their customers to start following a healthy lifestyle and to talk with fellow community members while they shop.
The company strives to be a part of their communities, donating money to local charitable organizations as well as their time.  All of their employees are also encouraged to give time and money to local groups in order to help with the creation of a better community for themselves and others.
Market Street United Careers
Market Street United jobs at the corporate level will have you working with United Supermarkets in Lubbock, Texas.  Some positions may have you traveling around Texas and New Mexico to check on their various grocery stores, but you won't be working executively with Market Street United.
Locally, Market Street United careers are based around making sure that the customers have the best experience that they can while they shop.  All of the locations are in Northern Texas, with three in Lubbock, Texas alone.  Within the store itself, there are several different areas for you to work in to give customers the best experience that you can.
How old do you have to be to work at Market Street United? Age requirements vary by position.  As you browse Market Street United jobs online, make sure to read all the position needs carefully, as some need various degrees, certifications, and experiences.
Benefits come with your position at Market Street United, including health and welfare plans, along with a wellness plan that encourages you to be healthy and have good well-being with a set of rewards.  People who are preparing to or who are attending college get access to a college savings plan to help them reach their educational goals.
Market Street United Job Descriptions
Checker – As customers come up, you'll greet each and every one with a smile before checking them out, making sure that they have everything they need.  As needed, you'll do general tasks around the front of the store, like cleaning up spills and general cleaning.  Compensation is around $20,000 a year.
Food Service Clerk – You'll work in various portions of the store including the deli, coffee shop, and other areas that the store may have while providing quick and outstanding service to customers.  Compensation is around $20,000 a year.
Night Stocker – As needed, you'll go out and stock the shelves, making sure that the displays look nice and attractive to customers.  When spills happen, you'll be one of the first people to answer and clean up the mess. Other duties may be assigned throughout your shift.  Compensation is around $20,000 a year.
Produce Clerk – While you stock produce, you'll make sure that it is clean and sanitized to meet company, state, and federal standards.  If a customer has a question, you'll answer it to the best of your ability, making sure to give accurate information.  Compensation is around $20,000 a year.
Market Street United Interview Questions
These are some questions you may be asked during your interview:
Why do you want to work for Market Street United? This is an extremely common interview question, so you should be prepared for it.  Talk about what drew you to the company, whether it was the culture or the benefits and why it's your first choice in places to work.
What experience do you have? Highlight all of your relevant experience.  If you don't have any, talk about what you can bring to the company and the position, making sure to use plenty of examples to back up and support any claims that you may make.
Where do you see yourself in the next few years? Your interviewer wants to know if you see yourself with the company.  Talk about how you're willing to take on extra challenges and responsibilities in order to move up in the company, making sure to be realistic in your career expectations.
Because Market Street United relies on customers for their business, you may be asked this question in the form of a hypothetical situation: How would you take care of an upset customer? Be practical and realistic as you walk your interviewer through the steps you would take in order to turn the customer's experience around.
Several of these positions require you to stand for long periods of time or to lift heavy objects, so you may be asked: Is there anything that could keep you from doing your job? Make sure to be honest, the company will work with you to make sure that you can do the job you applied for or one similar to it.
Advice for Application Process
How to apply for jobs at Market Street United: start by searching for the specific store that you're interested in applying for.  Once you've found it and the position that you're interested in applying for, read the job requirements closely before filling out and submitting your Market Street United application.  There is no printable application for Market Street United available on their website.
Before attending your interview, do research on Market Street United and the industry in order to come up with a list of questions.  This may seem excessive for an entry level position, but you're encouraged to ask them at your interview and the better questions you have, the more you'll stand out.
Dress nicely in business casual for your interview because your interview will be in a semi-formal setting and it is expected.  If you've applied for a managerial position, a suit would also be appropriate attire.  Make sure to have a positive and friendly demeanor for the interview because it will give a good impression and show you're ready to work with customers.
Show gratitude for the opportunity to interview with Market Street United.  Afterwards, inquire about the best way to check on your hiring status, some applicants may learn if they got the job during their interview, but many will have to wait as Market Street United will want to screen all candidates before making a final decision.
Also See:
Hy-Vee: Visit the job application for Hy-Vee to apply today.
Raley's: For career opportunities, fill out the Raley's online application.
Winco Foods: Visit the job application for Winco Foods to apply today.
ShopRite: Visit the ShopRite application.
Randall's: For career opportunities, fill out the Randall's online application.
Company Links
http://unitedtexas.com/careers/faqs
http://unitedtexas.com/careers
https://unitedsm.taleo.net/careersection/2/moresearch.ftl?lang=en