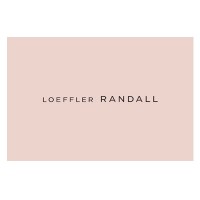 Randall's Food Markets are a chain of grocery stores based in Houston, Austin and Dallas-Fort Worth in Texas.  To find out how to apply for Randall's Food Markets online follow the link at the bottom of the page to see what type of career options there are available and get started on your Randall's application.
The company is owned by Safeway Inc now but it was originally founded back in 1966 by Robert Onstead, R. C. Barclay and Norman Frewin.  From the very first store in Houston, there are now over 100 different locations across Texas.  The company headquarters are still located in Westchase, Houston.
The markets are headed under different names depending on the location.  The stores operate under the banners of Randalls, Flagship Randalls, Tom Thumb and Flagship Tom Thumb.  In all of their store locations, corporate offices and distribution centers they employ over 10,000 associates.  The main distribution center is located in Harris County Texas.
The stores offer a wide range of produce and other products.  In addition to this many locations also have a takeout section that serves pizza, pasta and barbeque.  There are often other amenities including banking facilities and ATMs, gas stations, coffee shops and photo processing.  They are always trying to expand their services for the convenience of their customers.
Randalls Careers
There are always many different Randalls jobs available.  The most common positions are Cashiers, Courtesy Clerks, Cake Decorators, Meat Cutters, Deli Clerks, Bakery Assistants, Assistant Managers and General Managers.  Many of these job opportunities are entry-level and so will only require minimal experience but you will need leadership experience for management careers.
You can apply online for roles in the corporate side of the industry through their parent company, Safeway.  The types of openings you can submit applications for will be in the departments of Accounting and Finance, Administration, Sales and Marketing, Human Resources, Information Technology and Merchandising amongst others.  For a lot of these careers you will need to have a degree in a related subject.
Get Your Degree!
Find schools and get information on the program that's right for you.
Powered by Campus Explorer
How old do you have to be to work at Randalls?  You only need to be 16 years old or over to apply for jobs at Randalls.
Full-time associates will often be eligible for a large number of benefits with Randalls careers.  The typical benefits that you might receive are health insurance packages including medical, dental and vision insurance plans, 401(k) retirement plans and paid time off.  You'll find that there are always many opportunities for further advancement in your career.
The stores are open every day from 6am until 12am, your working hours will differ depending on your exact job description.
Job Descriptions & Salaries
Cashier – The responsibilities in this job will include greeting and serving customers and answering enquiries about services. Cashiers operate the cash registers and process different types of transactions.  Interpersonal skills are a very important part of this role.  This job is usually paid at minimum wage at a rate of $8/hour.
Courtesy Clerk – As a Courtesy Clerk you will need to be very focused on customer service as you will need to help customers with any of their needs that arise.  This job will involve you working on your feet for long periods of time and being knowledgeable about the products and facilities.  The average pay is $7/hour.
Assistant General Manager – The job description of an Assistant Manager requires you to be able to sub in for the General Manager when they are absent. You will help the General Manager supervise staff and assist with customer enquiries as well as tale on some administrative tasks.  The expected pay is $12/hour.
General Manager – The requirements in this job mean that you will need to manage all departments of the store at once.  Your duties will include hiring and training new employees as well as ensuring the continued performance of the existing employees.  There will also be back office administrative duties including financial tasks.  The salary for this job starts at $40k/year.
Randalls Interview Questions
Prepare yourself for the interviews by practicing some questions after you've submitted your Randalls application to give yourself the best chance of employment.
Why do you want to work here?  Try to pick something specific about the company that made you interested in Randalls jobs.  It always helps to do some background research on any company that you interview with. 
Tell me about yourself.   Use this as an opportunity to sell yourself.  Make sure you know what the job is going to entail before you start and describe your skills or experiences that are relevant to the exact criteria.
What is your biggest strength?  Pick something that is actually relevant to the job that you are applying for otherwise there's not much point talking about it, you need to use every opportunity to demonstrate you are the best candidate. 
Can you handle being on your feet for long periods of time?  Most positions based in their stores are fairly physical and will require a lot of physical activity including lifting and twisting repeatedly.
What is your availability?  They may give preference to candidates who are able to cover certain shifts that they have open.  Make sure you have worked out your availability beforehand so that you can be certain.
Advice For Application Process
Search for Randalls jobs online and you can find the current job opportunities they are hiring for on the careers section of their website.  You will need to submit a Randalls job application online through the Safeway website, especially for corporate roles.  The online application form is fairly standard and will require you to enter your details, skills and experience.
For store-based opportunities you may often be able to submit a direct application to your local store by going down there in person with your resume and asking to speak to a manager.  If they have an opening, you'll be able to request a free application form.  However you can't download a printable application for Randalls.
The application process will generally be fairly short for hourly opportunities.  For some roles you will be asked to have a brief phone interview first to ask some basic questions about you and establish your enthusiasm for the role.  For entry-level positions the process will be significantly shorter than others and will probably only involve one interview.
Before your interview, make sure you are well prepared.   Your appearance is important so ensure you are well presented when you meet the interviewer to give off a good first impression.  It's important to be friendly but professional with your interviewer, so smile and make eye contact.  Answer their questions in complete sentences.
Also See:
King Soopers: For employment at King Soopers visit the application page.
Pro's Ranch Market: See this page for jobs at Pro's Ranch Market.
Harveys Supermarkets: Harveys Supermarkets offers opportunities for both, beginners and experienced roles.
H-E-B: For career opportunities, fill out the H-E-B online application.
Martin's Food Markets: For employment at Martin's Food Markets visit the application page.
Company Links
http://www.careersatsafeway.com