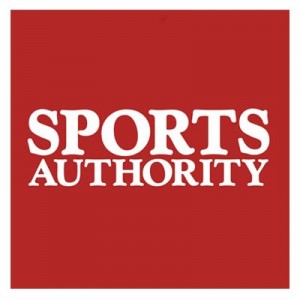 Update: Sports Authority has filed for Chapter 11 Bankruptcy. Some of its store and assets have been sold to Dick's Sporting Goods.
Sports Authority, Inc. has an extensive and rich history, which dates back almost a century long. With headquarters in Englewood, Colorado, they work to provide their customers with the best sporting equipment and accessories. Like their costumers, they are passionate about sports and through their services they offer customers the ability to perform better.
With 450 stores in over 40 U.S. states as well as in Puerto Rico, they are the nation's leading sporting good providers. They sell everything from fitness equipment to fitness apparel for a wide variety of sports including yoga, swimming, boxing, golf, etc. They sell the best sporting brands at competitive prices. They care about their employees and strive to make their stores have a worker friendly environment.
Here are a few facts about the company that may be useful during the initial stages of the employment process.  Keep in mind that you still may need to do further research on your own.
The first store opened in Fort Lauderdale, Florida, in 1987. Jack Smith, a fitness enthusiast and previous CEO of Herman's World of Sports, founded the corporation with the idea of creating a megastore in the sporting goods industry. With the backing of Kmart Corporation in 1990, Smith had the resources to develop further and branch out. In 1994, the 100th store opened. It was named the 131st largest private company by Forbes Magazine in December 2013.
If you think you are right for one of their positions, find a local store on their website and follow the application process. You will surely enjoy the great benefits as well as the day-to-day work environment and culture of the company. Start your career with this great company today. You may find that what you think is only going to be an after school job becomes a lifetime career. Apply at one of their 450 store locations today! Download application form now at the link below.
Sports Authority Careers
If you are passionate about sports, outgoing, and want to share your passion with others, apply for the Sports Authority team and work alongside other individuals just like you. Sports Authority Jobs are offered in a wide variety of areas. Find a store near you and apply online to join the industry leader in sporting goods. Take a look at Sports Authority jobs online at their website. You are sure to find something to meet your career desires!
To be a successful team member you should be outgoing, friendly, passionate about sports, and always willing to learn. With both entry level and advanced level jobs, requirements depend specifically on the job you are applying for.
How old do you have to be to work at Sports Authority? You must be 18 years of age in order to apply; however, in order to be employed as a Team Leader or other management roles you must be 21.
The company offers a wide range of benefits to their employees. Employees will enjoy full health benefits, 401(k), and company discounts in all stores and online, educational assistance, and competitive paid time off.
They also help their employees develop their knowledge through training opportunities. Trainings include new hire training according to position, leadership training, and manager training. Starting salary will depend on a few elements including the position along with the applicant's experience. The best time to ask questions regarding pay is during the interview.
People who have worked with them enjoyed working for the company because of the employee discounts among other aspects of the job. They also enjoyed working with sporting goods and showing customers how to work equipment. Previous employees have learned skills such as customer service, sales, and teamwork through their employment.
Sports Authority Job Descriptions
Retail Stores – As a Team Member in one of their many retail stores, you will not only have the opportunity to work with customers in providing them the best customer service, you will also have the option of moving up to store management. If you are a college student a job at one of their retail stores could be the perfect fit for you and your busy schedule.
Share your passion for sports with customers while having a job that you enjoy going to. As a Team Member your responsibilities will range from answering phone calls to helping clients purchase the equipment or accessories they are looking for. Download a printable application for Sports Authority to get started with the process.
Store Support Center – Are you interested in a career in marketing/advertising, Ecommerce, or Accounting and Financing? Look no further! Sports Authority careers in their Store Support Center have what you are looking for.
With a position in a corporate office you will directly provide stores with the resources they need to be successful and competitive. The Support Center offers a wide variety of opportunities for you. Apply online for a job at the corporate office with a free application.
Distribution – Still haven't found your spot on the team? There are also jobs available in shipping and distribution.  The company relies on their distribution team in order for their stores to operate. Check out any of the available job opportunities in distribution: Operation, Management, Processing, Quality Control, Maintenance, Driver.
Advice For Application Process
In order to complete your application in the most timely and efficient manner, consider the following tips. How to apply for Sports Authority online? You will not be able to apply in a store location; you can find a Sports Authority job application online. It may be helpful to go to the store you have applied for and speak with the manager.
Applying is straight forward, but first you must sign up to access the application form online.  Once you have signed up, you will have access to the online application through a direct application. You may save as you work and log in to continue the process at a later time.
Apply for a job that meets your interest and your experience. Start by reading the job description of the available positions. If you do not have the experience to apply for a marketing job with the Store Support Center, but have experience in management, try applying for a management position in a retail store.
Apply during peak hiring seasons, which are generally in October and November.
Proofread and edit your CV/Resume before submitting it. Make sure there are no errors in content or information. Make sure you have all relevant work experience as well as your educational background on your resume to insure that you get the best possible chance for the position you apply for.
Always act professionally when communicating with Human Resources. Responding quickly to questions or concerns will not only show your professionalism but also your eagerness to work with them.
Apply for jobs at the link below. There you will find a short form to sign up for the website and move forward with the application. HR will examine all applications before the candidate is contacted with further instructions.
A job with this company offers the perfect combination of a great environment to work in while enjoying what you do. Employment with a sporting good provider is also a great incentive to be active. If there is not a location near you, apply to Dick's Sporting Goods, one of their top competitors. If you are looking for a career in hunting, fishing, or camping apply to Cabela's
Sports Authority Interview Questions
Go into your interview prepared by doing background research on the corporation beforehand. Having done your research could make your interview stick out above other interviewees.
Practice answers to questions that you think may arise during the interview. Some questions that may be asked are:
Why do you want to work for Sports Authority?
Do you play any sports?
How would you handle a customer unsatisfied with their purchase?
What makes you qualified for this job?
Show up early. Get to your interview 5-10 minutes before the time scheduled. This will demonstrate your punctuality.
Discuss your relevant background experience and education. This is a good way to highlight the value that you will bring to the business.
Act confident but not overconfident. The interview is a great way to demonstrate why you deserve the position, but do so without acting too arrogant.
Answer questions using full sentences and try to include a relevant anecdote. This will make your interview more personable as well as memorable.
Demonstrate your communication skills in the interview. Customer service demands great communication skills; so do not let nervousness at this stage affect your chances. Maintain eye contact throughout and smile.
At the end of the interview, be sure to thank your interviewer for their time and tell them that you are looking forward to hearing back.
Lastly, if you have not heard from HR within a few days, follow-up by telephone or email in order to see what your chances are of being hired.
Also See:
Ace Hardware: Visit the job application for Ace Hardware to apply today.
Sport Chalet: For career opportunities, fill out the Sport Chalet online application.
David Yurman: For career opportunities, fill out the David Yurman online application.
Sherwin Williams: See this page for jobs at Sherwin Williams.
Gander Mountain: See our resource page for more information on Gander Mountain careers.
Company Links
Update: Sports Authority has filed for Chapter 11 Bankruptcy. Some of its store and assets have been sold to Dick's Sporting Goods.
https://www.dickssportinggoods.com/
http://www.dickssportinggoods.jobs/