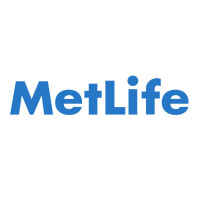 Metlife is one of the largest providers of insurance, annuities, and employee benefits program in the world. Metlife is a publicly traded stock company since 2000. It holds the largest market in several countries across the globe. This company is recognizable due to its commercials which feature the characters from the "Peanuts" comic strip. For information on the Metlife application, follow the link below.
Founded in 1868, Metlife came out of a company called "National Union Life and Limb Insurance Company", which was created during the Civil War to insure soldiers and sailors against wartime illness, disabilities, and accidents. Inspired by the insurance industry in Great Britain, they brought over the idea of insurance for the workers.
Metlife is currently headquartered out of New York City, New York. They employ around 66,000 employees to service over 90 million customers in over 60 countries. The company offers many types of services including life insurance, dental, disability, annuities, auto and home insurance. They also offer such products as mortgages, critical life insurance, and financial planning services. These are just some of their offerings.
Meeting their customer's insurance and financial needs is only a part of what is important to this company. They realize that giving back is just as important. In 1976, they created the Metlife Foundation to further this aid in the community. They give grants to health insurance, education, civic affairs and culture. As of 2010, this foundation has given over $44.7 million dollars to non-profits.
Metlife Careers
There are several types of positions at this company, at the local branch level and at the corporate level. The branch level offers entry-level type positions that one can grow their job into a Metlife careers. The careers at this level offer chances for advancement. Some positions are actuaries, financial advisors, and underwriter.
The corporate level also offers a wide variety of options for people with all types of skills. There is also a lot of room for advancement in this sector. The corporate level offers higher level positions, which have more requirements to gain employment. Such positions are marketing, IT manager, and human resources.
The different positions within this company have different set of requirements to gain employment. Some positions require a minimum of a high school diploma or equivalent and little experience. Most positions may require a college degree and several years of experience. How old do you have to be to work at Metlife? The minimum age of employment is 18 years of age.
Metlife offers very competitive benefits for their industry. Employee eligibility may depend on hours worked weekly and job title. Some benefits may include health insurance, dental insurance, and prescription drug coverage. They may also receive paid time off, 401(k) plan, and life insurance. They may also receive both long-term and short-term disability insurance and a benefit retirement plan.
The hours of operation can vary depending on location and holiday hours. Some holidays may cause full day closures. For more information on hours, check your location for details. In general, hours of operation are Monday through Friday from 8:00am to 5:00pm. Locations are always closed on Saturday and Sunday.
Job Descriptions & Salaries
Financial Services Representative- A financial services representative is responsible for meeting clients outside of their office in order to understand their needs and recommend products and services that are suitable to meet their needs. They will exhibit amazing customer service skills and participate in continual training and development. A financial services representative may earn around $24,000 a year.
Underwriter- An underwriter is responsible for analyzing risks for complex cases by running manual calculations and working with other team members to ensure they have all the proper information to make decisions. They will underwrite new business quotes by analyzing financial and plan design to decide on risks and premiums. An underwriter may earn around $50,000 a year.
Actuary- An actuary is responsible for reviewing and testing controls around business processes and financial practices to ensure compliancy, and that the best practices and procedures are being followed. They will conduct audits, preparing audit reports for managers, and proposing recommendations for changes. An actuary may earn around $120,000 a year.
System Analyst- A systems analyst is responsible for diagnosing and researching support issues. They will analyze, design, develop and test applications on ServiceNow. They will develop across the numerous web platforms. They are responsible for implementing new technological solutions to help the company meet their needs. A systems analyst may earn around $89,000 a year.
Metlife Interview Questions
These are some questions that you may be asked during your job interview.
Why do you want to work at Metlife? This company may require some research prior to your interview. The interviewer is looking to see what you know about the company and what they stand for. Describe which values you may share with the company and why that makes you a good fit.
What does great customer service mean to you? The interviewer wants to know how you feel about customer service. Describe what you think makes great customer service and how you feel it stands out.
Why should we choose you over the other applicants? The interviewer is giving you the opportunity to sell yourself to the company. Explain your strengths and how you feel the company would benefit from them. Try not to sound like you are bragging when doing so.
What are your long-term career goals? The interviewer is curious to see what your future goals are to figure out if you are looking for a long-term job or something temporary until something else comes along. Discuss what your long-term career goals and how this company fits into those goals.
How do you keep up with current trends in the market? This company often deals with financial planning type services. The interviewer wants to know how you stay current with news to help assist customers. Explain what newspapers, magazines, online sites, and television channels you may use to help stay current.
Advice for the Application Process
Wondering how to apply at Metlife? You can apply for Metlife jobs at Metlife jobs online. You may also fill out an application form at your local Metlife. There are no printable applications online. There are no downloadable applications online. The easiest way to apply is by applying directly online.
The company website has the job descriptions and responsibilities clearly stated so that potential job seekers can easily find jobs that they qualify for. You should only apply for positions that you qualify for, otherwise your application may not be considered. Fill out your application completely and according to instructions. You should submit your updated resume with your application.
After applying here, you should hear back within a reasonable amount of time. If not, you can call up the location you applied at to check the status of your application and see if they are still hiring for that position. They may also provide additional information, such as when interviews will begin if they haven't already begun.
You should prepare for your interview beforehand. You can do this by asking yourself potential interview questions and answer them aloud. This will help you seem less nervous and be more confident and articulate during your interview. Be sure to dress appropriately for your interview. This can greatly increase your chances of getting the job.
Also See:
Aaron's: See our resource page for more information on Aaron's careers.
Badcock Furniture: See our guide for careers at Badcock Furniture.
Trugreen: Visit the job application for Trugreen to apply today.
GEICO: Use the GEICO job application to apply here.
IKEA: See our guide for careers at IKEA.
https://www.youtube.com/watch?v=ugka8cdurOg
Company Links
https://www.metlife.com/careers/index.html