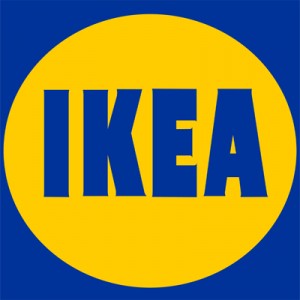 This private multinational group provides and designs ready-to-assemble furniture and solutions for businesses and homes. It was founded by Ingvar Kamprad in 1943 to provide affordable furnishings. The business concept is to improve the lives of people by providing functional furniture at low prices.
This store has a wide range of products including furniture for the living room, kitchen, businesses, children and bedroom. It not only offers products but provides realistic room settings to inspire buyers.
The company's headquarters resides in Helsingborg, Sweden. The group has 315 stores in 27 countries worldwide. It employs over 139,000 workers in many diverse careers. IKEA not only sells furniture but produces products based on sustainable solutions. Sustainability, quality, low price and function are all characteristics each piece of furniture strives to fulfill.
The business embraces people with different backgrounds, skills and sense of humor. Employees refer to each other as co-workers because the company has no bureaucracy. It is always hiring local or international people with or without experience. It values people and their unique skills. This multinational's goals are clearly defined on its website; humanistic values such as: team work, democracy, simplicity, renewal, leadership, responsibility and tolerance. Many employees describe working in the corporation as fun and challenging.
You may want to work for this store if you enjoy helping people, love teamwork and believe you have the willpower to contribute to create a better world. You will favor if a part of you embodies the values of this corporation. This article covers: how to apply for IKEA online?
IKEA Careers
Applying for a position can only be done online creating an account through the website. The IKEA job application online is on their website and you must submit your resume. They offer a free application. IKEA careers participates in E Verify Program; this means that before you apply you need to make sure you have completed a 1-9, employment eligibility verification.
There is no printable application for IKEA or a choice to download the application form. The IWAY Standard is the Code of Conduct applicable to every participant in the corporation. It states that no worker is required to work more than 60 hours per week and wages are paid monthly.
Get Your Degree!
Find schools and get information on the program that's right for you.
Powered by Campus Explorer
The minimum average salary is $10.76 an hour. However, it's adjusted across the different U.S locations depending on the each area's costs of living. The company also offers a number of other work benefits for its associates. Employees can opt for a 401(k) retirement plan and healthcare coverage.
Leaves are permitted and they are: medical, annual or earned, maternity and national holidays. Employees are also entitled to one day off every seven days and are allowed freedom of association. Additionally, there are also training opportunities and career advancements, as well as the chance to travel. A manager will help you develop a yearly plan with goals you want to accomplish. Lastly, discounts are offered to employees when shopping at the store.
Equal Opportunity Employer and Americans with Disabilities Act (ADA) are applied by this store. It does not discriminate in recruitment and if you have a disability you may contact your nearest distribution center to complete your application process. Also, the employment opportunity provides reasonable accommodations for individuals with disabilities and religious beliefs.
How old do you have to be to work at IKEA? You have to be at least 18 years old. This also applies to the internships and thesis projects. The corporation is strict on this point because it supports UNICEF to prevent child labor.
Store hours: 10am-10pm. Several stores open Sundays from 10am-9pm.
The corporation name derives from the initials of Ingvar Kamprad, Elmtaryd and Agunnaryd. Kamprad spent his childhood in Elmtaryd and he was born in Agunnaryd. At age 17, Kamprad began selling mainly accessories like watches and jewelry. In 1948, furniture was introduced in Kamprad's store and in 1951 the first catalogue was published. The expansion began in 1963 in Oslo, Norway and from 1973 onwards the stores multiplied and dispersed throughout the world.
The corporation becomes multinational through franchising and spreading their concept along with their products. The concept is creating spaces that bring you comfort, organization and rooms you can love. What makes this store unique is its low prices that are designed by using a modern design and environment friendly materials which are cost-efficient. The multinational is also focused in helping the environment. It uses sustainable sources, solar panels and sells LED bulbs.
There is also a tradition called "fika" which practiced every day. It is a coffee break accompanied by a small snack.
You will also notice the corporation supports UNICEF to prevent child labor. It also has a variety of programmes to empower women and girls, to finance emergency response due to natural disasters and helps refugee camps in conflict areas. This enterprise has a humanitarian side and assumes responsibility that reflects in its values and mission. Not only does it help individuals and their homes but also the world. It also works with multiple non-governmental organizations to change and influence the world and their governments.
IKEA Job Descriptions
This multinational takes pride in the fact that it offers a variety of job titles. Workers can move within IKEA's jobs positions if they so desire. The business employs workers for full time or part time, as regular, seasonal or for summer careers. For students, it provides internships and student thesis options.
You can apply for IKEA jobs online and there you will find a job description for each position. There a no typical occupations and the possibilities this corporation offers are unlimited.
Entry level jobs/ Experience jobs
The following are job descriptions of the main positions. Within these main descriptions there are many different professionals that compose each team.
Interior Design: are responsible for organizing the products in room settings and displays in order to inspire customers to purchase.
Customer Relations: includes solving customer inquiries, providing help, supervising children's play areas and offering cashier services. It may include helping customers assemble their furniture at home.
Design and Product Development: design products that focus on low price, sustainability, design and function.
Finance and Business Navigation: the finance section provides information to management teams and the business section look for new business opportunities.
Human Resources: their main responsibilities are to maintain a satisfactory working environment. Likewise, they seek to inspire and motivate co-workers through recruitment and training.
Information Technology (IT): supplies user-friendly services along with technology. Their focus is the customer and the employees, not the machines.
Logistics: supplies the customers and stores at minimum cost while lowering the impact of CO2 emissions to the environment.
Marketing and Communication: required to build the brand and reach as many local markets as possible, but always using the customers' needs and point of views as a foundation.
Purchasing: deals with current and new suppliers while minimizing environmental negative impacts.
Sales: give customers guidance and make information readily available.
Sustainability: engineers and legal specialists that improve all aspects of product quality at minimal costs.
Other positions you may be interested are the following: Security, Restaurant, Facilities & maintenance, Management and leadership and many more.
IKEA Interview
After being selected from the pool of online direct applications, you will be interviewed by a recruiter. Interviews can be in groups, one on one, or by phone. The typical questions asked by the recruiter don't differ from any other typical job interview. However, you should be prepared to answer questions regarding the company's values and its mission.
Advice For Application process
You are advised to submit your CV and create an account to complete the IKEA application form regardless of whether there is a career available for you at the moment. Human Resources will send an email if a position you may be interested opens.
The main values IKEA jobs have are: striving for leadership, desire for improvement, teamwork, cost-consciousness, willpower, responsibility and simplicity. They constantly look for people who share those values. So be sure to include them in your cover letter or during your interview. You can also talk about yourself and what makes you unique.
Apply for jobs at IKEA through an online application form found on their website. It provides an advanced job search that includes: work area, country, occupation type, job hours, and keywords. In order to apply to a position you must login into the IKEA application system which provides you with an account. You must submit your CV and a cover letter along with the job you are applying for. It takes maximum 30 days to receive a reply from the company after you apply online.
Other companies that provide similar job opportunities in this industry are: Ashley Furniture and Badcock Furniture. The values and mission that are clearly stated in the IKEA careers page barely compare to the two other companies.
However, Ashley Furniture focuses in providing health care insurance, retirement plans, a medical facility and offers prescription drugs free of charge to its employees. The pay system also revolves around base rates and incentives, thus increasing the average wage.
Badcock Furniture offers entry-level positions and careers for those with experience. It offers opportunities for growth and advancement. Likewise, it presents a competitive wage similar to that of Ashley Furniture.
Also See:
Follett: See this page for jobs at Follett.
Travelers: For career opportunities, fill out the Travelers online application.
Office Depot: For career opportunities, fill out the Office Depot online application.
Hastings: See our resource page for more information on Hastings careers.
Half Price Books: For career opportunities, fill out the Half Price Books online application.
Company Links
http://www.ikea.com/ms/en_US/this-is-ikea/working-at-the-ikea-group/index.html