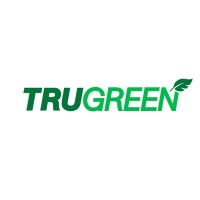 At the core of Trugreen is the belief that life is better outside. Their team utilizes the Healthy Lawn Analysis program to scientifically bring a lawn to its full beauty. Only in existence for just over 40 years, they are already the official lawn service for PGA and the nation's largest provider of lawn services. If you are interested in employment with a fast growing company in the lawn care industry, information about the Trugreen application process is located below.
Established in 1973 with the original business name of ChemLawn, they strive to make lawns a place of inspiration where families can connect. Committed to improving the outdoors through science based lawn plans, they have become America's #1 lawn care company.  The caliber of service provided and the excellent job opportunities are just a couple great reasons to apply for jobs at Trugreen.
With a high volume of consumers, Trugreen greatly values the quality of their employees. They foster high standards of integrity, respect, and professionalism among their employees. With 200 branches in 40 states and Canada, opportunities for in company growth are continuously popping up for this environmentally responsible business.
Working here allows to work under a management team who was included in The Commercial Appeal's Top Work Places of 2014. By employing agronomic experts, this company ensures its name is one clients and associates can count on. Trugreen jobs are the beginning of lasting Trugreen careers that can be obtained by a simple online application.
Trugreen Careers
With career opportunities ranging from hourly employment through PhD level agronomists, the possibilities to grow are never ending. As an equal opportunity and affirmative action employer, this company strives to employ people from all walks of life with a wide range of talents and skills.
Most of the local branch offices operate under normal business hours with the lawn and landscaping services working in to the weekends. There is a 24 hour phone service available to assist customers with billing, product, and service questions. Employees will have to work some weekends to keep up with the high caliber of work Trugreen promises their clients.
How old do you have to be to work at Trugreen? An entry level position as a General Laborer has a minimum age requirement of 21 years old. This is due in large part to the fact that associates have to operate light equipment and drive company vehicles.
Get Your Degree!
Find schools and get information on the program that's right for you.
Powered by Campus Explorer
Employees are offered training programs and competitive salaries. Certain upper level titles also come with benefits such as medical, prescription, dental, and vision insurance as well as a 401(k) with company match, paid vacations, and numerous chances for career advancement.
Job Description and Salaries
General Laborer: Responsibilities for this position include providing lawn and landscaping services, lifting up to 50 pounds, operating light equipment, and performing routine ground maintenance. No experience is needed, but a valid driver's license is required and employees must be 21 years of age. Average pay for a General Laborer is $26,000 per year.
Residential Lawn Specialist: These specialists apply fertilizer, drive company vehicles, respond to customer requests, and perform daily company equipment inspections. A high school diploma/GED is required as well as six months prior related experience. This positions pay up to $34,000 annually.
Field Sales Supervisor: A Field Sales Supervisor must assist in setting procedures and schedules, evaluate associates' performances, establish sales goals, ensure team productivity, communicate well with customers, and conduct lawn analyses. 2-3 years of outside sales is required for your resume and the annual salary ranges from $28,000-$40,000 depending on the employee's longevity with the company.
Sales Representative: The primary responsibilities of this position are to sell programs and services to customers while traveling around a specified area and measuring/performing lawn analyses. Individuals must be able to find/assess potential sales opportunities, have good presentation skills, and knowledge of effective sales techniques. The annual salary can reach up to $50,000.
Trugreen Interview Questions
After searching for Trugreen jobs online and filling out your free application, it's time to begin preparing for your interview:
Can you lift up to 50 pounds? The actual services of lawns requires physical activity that may be too much for some individuals. Chances are you won't be asked this unless you are applying for a General Laborer position. If you are, simply assure them you are capable of meeting all physical demands.
Is your driving record clean? Many positions include the responsibility of driving company vehicles. Your potential bosses want to know you are a good driver before they consider hiring you. Be honest about your track record, but if you have multiple recent violations you should apply for a position that doesn't require driving.
What do you know about Trugreen? Maybe you have a friend or neighbor who uses their services. This is the time to share any and all knowledge you have about the company and what they do.  Even if your only experience with them is that you find their work visually appealing.
(For sales positions) What makes you want a career in sales? It would be a good idea to avoid answering this question with "it is good money." Many people fall in to this trap. Most employers want to hear that you enjoy helping people and you want to help people by offering them the services provided by this great company.
(For sales positions) How would you go about selling our services? Most sales positions require some level of similar experience. This would be the time to share any sales techniques you've learned from previous situations. It's also a good time to, again, express you product and service knowledge.
Advice for Application Process
If you're looking for a direct application the links below walk you through how to apply for Trugreen online. Unfortunately, there isn't a printable application form on their website or a simple "download application form" link. However, the branch office can provide hard copy applications. Before completing a Trugreen application it is important to research which position is the best fit for you. Listed above are a few common job opportunities available. More can be found on the company website.
Make your way through the online process before searching for a printable application for Trugreen from an outside website. This will ensure you are seeking the correct position. Once you've made your choice it's simply and easy to apply online. Simply click one of the sites below. There you will find three search option: category, locations, and groups. A list of titles will pull up. Choose the one that interests you and the proper location and click the "apply now" link at the bottom of the page.
As this is primarily a customer service fueled business, management wants to employ people who are friendly, positive, and energetic. In the interview, show your interview your personable side to ensure they know you'll present yourself and the company well to each and every customer you encounter.
Most importantly, remember to thank your interviewer for the meeting. Also, have a few questions to ask such as: "When can I expect a decision?" and "What are you looking for in an employee?" This will show your initiative and desire for employment.
Also See:
U-Haul: Checkout the application page for work at U-Haul.
Public Storage: For employment at Public Storage visit the application page.
Asplundh: See this page for jobs at Asplundh.
Books-A-Million: Checkout the application page for work at Books-A-Million.
Ashley Furniture: Checkout the application page for work at Ashley Furniture.
https://www.youtube.com/watch?v=9YjoBhjmUPk
Company Links
http://jobs.trugreen.com/?_ga=1.104625408.1250739930.1426536185