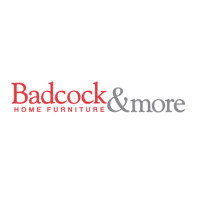 As you fill out a Badcock Furniture application, remember that great customer service is one of the highest values of this company.  The company strives to be a one-stop-shop for everything in the home, so finding positive workers to start their Badcock Furniture careers is key.
Henry Badcock, an immigrant from England, started Badcock Furniture in 1904 in Mulberry, Florida. In 1920, Henry's son, Wogan Badcock, bought his father out and grew Badcock Furniture until 1928, when the Great Depression hit.  During that time, furniture was very hard to sell, so Wogan became inventive, coming up with the "Dealer" concept.  He placed merchandise on consignment in various stores throughout Florida and would share in the proceeds if and when a piece of furniture was sold.  He also sent salesmen on certain routes to sell to customers on credit, collecting installment payments.
As time went on, the routes of the salesmen as well as the consignment of the furniture led to the creation of more Badcock Furniture stores.  In 1963, Wogan Jr. took over from his father, and in 1967, opened the first store outside of Florida.  Between 1969 and 1976, one hundred and fifty new stores were opened. During the 1980s, more stores were opened and the company expanded across the Southeastern United States.
Currently, Badcock Furniture is in eight states, with two hundred and forty Dealer-owned stores and seventy-five corporate stores.  In 2005, they were listed as one of the top furniture realtors, by sales, by Furniture Today.
Badcock Furniture Careers
The corporate offices of this company are not offering any Badcock Furniture jobs, so all available positions are in local offices.  However, with over three hundred stores, you've got plenty of locations to choose from, including warehouses.  When you apply for Badcock Furniture jobs online, make sure that you look at where the store or warehouse is as each job application is different.
Instead of having franchises, this company runs several stores through Dealers.  By not making dealers pay various fees or capital requirements, there's reduced financial risk in opening a store of their own as financing options available if a new dealer needs help.  If you are interested in becoming a dealer, know that although you can take the roll of a financial backer, you will be expected have working knowledge of your store.
How old do you have to be to work at Badcock Furniture? Age requirements vary by job.  If you apply for jobs Badcock Furniture, make sure you read all the job descriptions closely, as some require you to lift certain amounts or to have a great driving record.  All Badcock Furniture jobs have competitive benefits and salary.
Most stores have set hours of ten am to eight pm, but the warehouses will have completely different hours to constantly send out new merchandise.  For truck drivers, you must obey the laws of the road and the amount of time that you can legally drive before taking breaks.
Badcock Furniture Job Descriptions
Retail Delivery – Having a legal driving license is a must for this job because you will be preparing, delivering, installing, and demonstrating merchandise to customers.  You will also serve the customers professionally at all times in order to give great customer service. Compensation is roughly $20,000 a year.
Retail Sales – Customer service is what this job is all about.  You want to make every consumer that walks in a customer by responding to all inquiries, providing product information, demonstrating the features of products, and explaining the benefits of buying from Badcock Furniture. Compensation is around minimum wage. 
Truck Driver – By delivering, unloading, and picking up returns, you're the backbone of the company.  You will communicate information to and from stores, including merchandise lists and other correspondence.  Compensation is around minimum wage, but includes a $5,000 sign-on bonus.
Warehouseman – You will be loading and unloading merchandise from various vehicles in a safe and timely manner.  Working various pieces of warehouse machinery is key as you move things into the proper storage racks, bins, or pulled to be put on trailers.  Compensation is around minimum wage.
Badcock Furniture Interview Questions
Here are some interview questions you may be asked:
Why do you want to work at Badcock Furniture? A common interview question that you must be prepared for.  Speak about why Badcock Furniture is your first choice, whether it was the company culture or the offered benefits.
What experience do you have? Highlight any relevant work experience that you have.  If you're applying to be a warehouseman, explain what previous jobs you've held in that field.  For any job, talk about what you've learned from other jobs that you've done.
Where do you see yourself in the next few years? Your interviewer wants to know if you plan on having a future with Badcock Furniture and your ambitions.  Be realistic in your career projections, but let them know that you're willing to be challenged and take on responsibilities.
If you have applied for one of the many driving jobs, you may be asked: What is your driving record like? Make sure to answer this question honestly.  The interviewer wants to know if you're a reliable and safe driver so that all their merchandise will arrive at its destination in one piece.
How much can you lift? With several jobs being in warehouses and helping to load and unload trucks, lifting heavy objects is mandatory.  Be honest about how much you can lift, and if there is anything that could keep you from working your best.
Advice for Application Process
How to apply for Badcock Furniture online: there is no way for you to send in a general application for this company, so you must first either search for the job you want or select it from a general list.  When you are selecting a job to fill out a Badcock Furniture application for, make sure that it is at the store you want.  Make a profile and submit a resume.  There is no printable application for Badcock Furniture.
When you go for your interview, arrive early and show a positive and respectful attitude towards your interviewer.  The interview process is relatively formal, so you should be dressed for that; business casual dress, at the very least.
An interview may be short, but you should still do your research on the company and the industry.  Come in with a list of questions, many of them may be answered during the course of your interview, but being prepared can set you above other applicants.
Be gratuitous during the entire interview process.  Afterwards, ask questions about the best possible way to check on the hiring status.  Few applicants land jobs during their interviews, as the company will want to screen all candidates before making a final decision.
Also See:
Office Depot: Use the Office Depot job application to apply here.
Havertys Furniture: Havertys Furniture offers opportunities for both, beginners and experienced roles.
Kaiser Permanente: See our resource page for more information on Kaiser Permanente careers.
ABM: Use the ABM job application to apply here.
UnitedHealthcare: UnitedHealthcare offers opportunities for both, beginners and experienced roles.
Company Links
https://www.badcock.com/careers
https://external-badcock.icims.com/jobs/intro?mobile=false&width=941&height=500&bga=true&needsRedirect=false&jan1offset=-300&jun1offset=-240