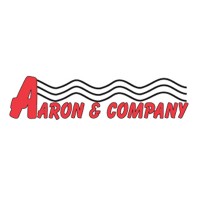 Aaron's is a rent-to-own retailer, leasing out most items for the home including furniture, electronics, and appliances. They also lease out items like computers and other needs for home furnishings. It is a popular option for those who cannot afford to buy the items they need for their home, and can simply pay towards ownership. You can find the link to Aaron's application below.
Aaron's was founded in 1955 by R. Charles Loudermilk, Sr. and it is headquartered today out of Atlanta, Georgie. There are currently around 2,000 stores in 48 states and Canada. They have approximately 11,200 employees. The revenue for this company is around $2 billion dollars. The current CEO is Ronald W. Allen.
Aaron's also sponsors certain car racers. They sponsor 2 NASCAR racers and has their own race during the spring at the Talladega Speedway called the "Aaron's 499", as well as a Nationwide Series race called the "Aaron's 312". They also sponsor a few cars in the National Hot Rod's Association drag racing series.
They also have a dedicated outreach program called "Aaron's Community Outreach Program", which helps give back to their local communities. They have donated over 10,000 associate hours and around $1.5 million dollars yearly to national and local charities. Giving back to the community is a huge part of what this company is, and it proudly boasts their charitable efforts to the communities across the nation.
Aaron's Careers
Most of the positions at Aaron's is out of the store, as most positions are at the retail level, though there are a couple of positions at the corporate or distribution level that some might find. In the retail stores, there are customer service representatives, sales managers, customer accounts, and manager level positions.
In corporate and distribution, most jobs are hired from within the company. However there are a couple of positions that you can find out of these other sectors. In distribution, there are delivery drivers. At a corporate level, you can find customer account managers, auditors, and product technicians. These are just some of the positions that you can find here.
Different positions require a different set of prerequisites before applying. How old do you have to be to work at Aaron's? A potential employee must be at least 18 years of age to gain employment here. For more entry-level positions, there are minimal requirements for gaining employment except that the applicant must have at least a high school diploma or equivalent.
Get Your Degree!
Find schools and get information on the program that's right for you.
Powered by Campus Explorer
Aaron's has a competitive benefits package available to employees that qualify. Employees have access to medical insurance, dental and vision insurance. They might receive life insurance, disability benefits and ongoing training for more opportunities. They may also receive employee discounts, paid time off, and a 401(k) plan. They also get a flexible schedule with Sundays off.
The hours of operation can vary depending on location and holiday hours. For exact information, check in with your local Aaron's. In general, the hours of operation are as followed: They are open Monday through Friday from 10:00am to 7:00pm, Saturday from 10:00am to 6:00pm, and they are closed on Sunday.
Aaron's Job Descriptions
Customer Service Representative- The customer service representative is the associate on the floor, and the one who processes customers after a sale has occurred. They answer the store's phones, and help assist customers by answering any questions that they might have about the items on the show floor. They also file and maintain customer information with records of sales. They can make around $10 per hour.
Sales Manager- The sales manager helps oversee the sales process within the store, and helps answer any financial questions that the customers might have. They can help assist on the store floor, helping set up accounts for new customers. They will oversee accounts to ensure that they are current and have no late payments. If there are payments that are past due, the sales manager often handles that. A sales manager can earn around $34,000 a year.
Delivery Driver- A delivery driver will bring the items ordered to the customer's residence. They will place the items where the customer wants, and be sure that the customer is happy with the items they received. A driver must have a valid driver's license in their state. They will also need a clean driving record, and must submit to background and drug testing. A driver may earn $10 per hour.
Store Manager- The store manager runs the daily operations of the store. They are responsible for hiring and firing employees. They must train new employees in accordance with the company's policies and regulations. They are in charge of scheduling and payroll, and will also handle the budget within the store. They also will handle customer complaints as needed. A store manager can earn around $57,000 a year.
Aaron's Interview Questions
These are some potential questions you might expect to be asked by your interviewer.
Why are you interested in working at Aaron's? This is a question that you need to do your research to prepare for. They want to know how much you know about the products, services, and their company. You should answer honestly with what you know about these aspects of the company.
Where do you see yourself a few years down the line? This question has different aspect for them. The main concern for them is as to whether or not you are interested in working with the company in the long-term. They also want to know what your career aspirations are and if they include growing within the company's ranks.
What makes a good salesperson? The interviewer is asking this question to get a feel of your skills in sales. Think about what makes you want to buy a product, and how you would sell an item to a potential customer. Think about the best salesperson you have come across, and channel them when answering this question.
Why should we choose you over the other applicants? The interviewer here is looking for you to sell yourself to them. This is where you can advertise your strengths and how the company would benefit from hiring you. You should really emphasize those particular qualities that would be enticing to the hiring manager.
Do you have any previous sales experience? This question is a straight forward question to get a feel for your previous experience, if you have any. You should answer this question with your previous experience.
Advice For Application Process
If you are interested in an Aaron's job, you can apply for an Aaron's job online. There are no printable applications, nor are there any downloadable applications located on the website. You are also able to go to apply at an Aaron's store in person, just fill out the application form in store.
On the website, you can find the job descriptions and responsibilities are clearly stated so that you can find a position that is a great fit for your talents. You will also find how to apply to Aaron's online. When you apply for a position, you should submit an updated resume with your application. This will start your way to getting an Aaron's career.
You should hear back from the company within a reasonable amount of time after applying. If not, you can check in to see the status of your application and if they are still hiring for that position. They are leaders in the industry, and are looking for the right people to help them with their continued success.
When you show up to your interview, you want to be sure that you are wearing appropriate business attire. First impressions are a big deal when it comes to your interview, and can help set the pace and success of this process. Be sure to be honest with your answers and exude confidence during the process.
Also See:
Travelers: Checkout the application page for work at Travelers.
Humana: See our guide for careers at Humana.
Nationwide: See our resource page for more information on Nationwide careers.
Progressive: Visit the Progressive application.
Blue Cross Blue Shield: Checkout the application page for work at Blue Cross Blue Shield.
https://www.youtube.com/watch?v=FixT1xm9YuE
Company Links