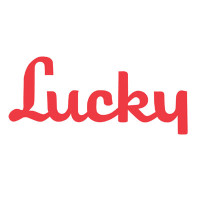 Lucky Supermarkets are a chain of supermarkets found across California. It is currently a part of the Save Mart chain of stores in Northern California, as a part of a licensure agreement with Albertson's. They label themselves as "true neighborhood stores", commonly adjusting their stores to meet the needs of their community. For information on your Lucky Supermarket application, follow the link below.
Founded in 1935 in San Leandro, California by Charles Crouch, it was started from acquiring Piggly Wiggly stores across a few different locations in 1931. By 1935, he began opening stores under the Lucky Supermarkets name. In 1998, Albertson's purchased American Stores. American Stores had previously been Lucky Supermarket's parent company.
This company is known for providing their customers with top quality products at great prices. This company is also known for their work in giving back to their communities. S.H.A.R.E.S is their fundraising program, which gives back to local schools that have signed up for the program. Each year, they distribute $4.5 million dollars between all the participating schools.
This is a company that takes its customer service very seriously. They want to provide their customers with a positive experience within their stores. They also take giving back to their local communities very seriously. If you are a person that has a passion for charity and excellent customer service skills, this company could be a great fit for you.
Lucky Supermarket Careers
This company offers many different career opportunities between the corporate office and the supermarket stores. The grocery store offers many entry-level positions that allow an employee to grow their job into a Lucky Supermarket's career. Some positions at the store level include grocery clerk, meat clerk, store manager and courtesy clerk.
The corporate office and distribution center offers many different types of positions that a person can find something to meet their particular skills and talents. While there are some entry-level positions at that level, most positions are higher level positions with more requirements to gain employment. Some positions include human resources, accounts payable, and marketing.
Different positions within this company have different requirements to gain employment. Entry-level positions may not have any educational or experience requirements. Higher level positions may require a college degree and several years of experience. How old do you have to be to work at Lucky Supermarkets? The minimum age of employment is 16 years of age.
Lucky Supermarkets offers competitive benefits for their industry. Employee benefits can depend on hours worked weekly and job title. Some benefits an employee may receive are paid time off, health insurance, and other welfare benefits. They also may receive a company matched 401(k), tuition assistance, and training and development opportunities.
The hours of operation can vary depending on location and holiday hours. Some holidays may cause closures, either for the full day or the half day. For more information, check your local store's hours of operation. In general, the hours of operation are Monday through Sunday from 6:00am to 12:00am.
Job Descriptions & Salaries
Grocery Clerk- A grocery clerk is responsible for handling customer transactions at the cash registers. They will ring up items and take coupons and payments, so they should be aware of all company policies regarding the above. They may also stock shelves and bag groceries. A grocery clerk may earn the state's minimum hourly wage to start.
Courtesy Clerk- A courtesy clerk may help bag groceries and help bring groceries to customer's cars. They will help gather shopping carts that are outside. They are also responsible for stocking shelves and performing clean up duties. They will also perform any other miscellaneous task that is required of them. A courtesy clerk may earn around $9 per hour.
Deli Clerk- A deli clerk is responsible for performing tasks like slicing deli meats in accordance with customer requests. They will also prepare heat-and-eat meals and salads for customers. They will fill orders for deli platters. They will ensure their area is cleaned and properly sanitized in accordance with state and company regulations. A deli clerk may earn around $11 per hour.
Store Manager- A store manager is responsible for running the daily operations of the store. They will hire and fire employees as necessary. They will conduct job interviews for potential employees. A store manager is responsible for their store's payroll and budget. They will schedule their staff to meet the store's needs. A store manager may earn around $22 per hour.
Lucky Supermarket Interview Questions
These are some questions that may be asked during your job interviews.
Why do you want to work at Lucky Supermarkets? This question may require research prior to your interview. The interviewer is looking to see what you know about this company and what they stand for. Describe which values that you feel that you share with the company and how that makes you a great fit to work here.
Why should we hire you over the other applicants? The interviewer is giving you the opportunity to sell yourself to the company. Explain your strengths and how you feel the company would benefit from them. Try not to sound too boastful when doing so.
What was the best customer service that you have experienced? The interviewer is trying to get an idea of what you view as great customer service. Discuss an experience where you received amazing customer service and what made it so memorable.
Do you believe that working as a team helps accomplish goals quicker than individually? The store requires a lot of teamwork to help operations run smoothly. Discuss a time when you had to work as a team to accomplish a goal.
What is your biggest weakness and how do you overcome it? The interviewer wants you to acknowledge your weaknesses. This shows that you can take criticism as something to help improve your job performance. Discuss what you feel your biggest weakness is and how you overcome it.
Advice for the Application Process
Wondering how to apply at Lucky Supermarkets? You can apply for a Lucky Supermarket job by applying on Lucky Supermarket jobs online. You may also fill out an application form at your local store. There are no printable applications online. There are no downloadable applications online. The easiest way to apply is to apply directly online.
The company website has job descriptions clearly stated so that potential job seekers can find the right position for them. You should only apply for positions that you qualify for, otherwise your application may not be considered. You should fill out your application form completely and according to instructions. You should also submit your updated resume with your application.
After applying you should hear back within a reasonable amount of time. If not, you can call up the location that you applied at to check the status of your application and to see if they are still hiring for that position. They may also provide additional information, such as when interviews will begin.
You should prepare for your interview beforehand. You can do this by asking yourself potential interview questions and then answering them aloud. This will help you be less nervous for your interview, which will help you be more confident and more articulate. You should remember to dress in a professional manner. This will help increase your chances of gaining employment at this company.
Also See:
Smith's Food And Drug: For employment at Smith's Food And Drug visit the application page.
Fry's Food: Checkout the application page for work at Fry's Food.
Tom Thumb: Visit the job application for Tom Thumb to apply today.
Bi-Lo: For employment at Bi-Lo visit the application page.
Winco Foods: Visit the Winco Foods application.
Company Links
https://www.luckysupermarkets.com/careers/join-our-team