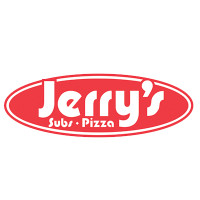 Jerry's Subs and Pizza has it all in the name, it's a chain of restaurants serving a range of subs and pizzas.  To see what different career paths are available and to find out how to apply for Jerry's Subs and Pizza online, follow the link at the bottom of the page to get started on your Jerry's Subs and Pizza application.
The company was founded in 1964 in Wheaton, Maryland.  There are now over 140 locations spread across Maryland, Virginia, Delaware and West Virginia.  The corporate headquarters are still located in Maryland, now in Gaithersburg.  The company has been opened up to franchising and so new locations are opening up frequently.
Their menu includes a wide range of both hot and cold subs, with a number of their signature, famous and big boy cheesesteak subs.  On the pizza side of things they have a variety of New York style pizzas.  But there's more to it than that, you can also find salads, appetizers and burgers.
In addition to the menu at their restaurants they also run a catering service.  You can get party subs and meals for pizza parties.  The company also runs a different deal on most days so you can go in and take advantage of the promotions throughout the week.  If you're not satisfied with that there's also an E-club the gives out offers and coupons.
Jerry's Subs and Pizza Careers
You can find many different hourly job opportunities with Jerry's Subs and Pizza jobs.  The most typical positions available are Servers, Dishwashers, Bussers and Cooks.  Most of these positions won't require much experience to get you started in the food service industry.  There are also management positions available in the restaurants for those with prior leadership experience.
There are fewer corporate positions available but they do come up from time to time but you won't be able to apply online for them via their own website.  Jobs in their corporate offices will generally require a related college degree and a specified amount of experience so you will need to check the job description carefully before you submit any applications.
How old do you have to be to work at Jerry's Subs and Pizza?  You only need to be 16 years old or over to apply for jobs at Jerry's Subs and Pizza.
There are many benefits to working in Jerry's Subs and Pizza careers even as an entry-level employee in the industry.  You can enjoy a good work-life balance by taking advantage of their flexible scheduling and training programs.  Some full-time employees may also be able to obtain healthcare options and retirement plans.
The restaurants are usually open from 5am until 11pm Monday to Saturday and 6am to 11pm on Sundays.
Job Descriptions & Salaries
Server – As a Server your responsibilities will generally be the same on a day-to-day basis.  You will be expected to take customer orders and give them recommendations as well as some cleaning duties.  This can be a fast-paced industry so you will need to be comfortable working on your feet for most of your shift.  The typical pay is minimum wage.
Cook – Cooks are the ones who help to prepare the food for the customers to enjoy.  You'll need to follow the menu which you'll need to practice to maintain company standards.  There are also hygiene and food preparation standards that need to be adhered to.  The starting pay for this role is $8-9/hour.
Assistant Manager – Being an Assistant Manager in a busy restaurant you will be helping the General Manager with their daily duties as well as running the restaurant when they're not there.  You will be required to supervise the staff and ensure they are carrying out their tasks correctly and handle customer enquiries and complaints.  The average salary is up to $30k/year.
General Manager – The responsibilities of a General Manager are to have oversight over all the different operations of the restaurant.  You will be responsible for hiring and training new staff as well as carrying out some administrative tasks.  General Managers will need to liaise with District Managers to ensure all expected standards are met.  The expected salary is $55k/year.
Jerry's Subs and Pizza Interview Questions
After you have submitted your Jerry's Subs and Pizza application, practice some typical interview questions to prepare yourself.
Why do you want to work here?  You should always do some background research on any company that you interview for to show your enthusiasm and dedication.  Make sure your answer is tailored to the specific company.
What is your favorite item on the menu?  You should always have eaten there at least once before you go.  This question is to show that you have taken the time to get to know the restaurant and what it has to offer. 
How would you handle a customer complaint?  If you have previous employment experience with customers before then try to give a similar example.  If not then talk about when you have diffused a difficult situation successfully.
What are the most important parts of customer service?  There isn't one right answer to this question so give your answer confidently.  Think about positive experiences you've had and describe what made them so good.
How do you handle working in a fast-paced environment?  In Jerry's Subs and Pizza jobs you will need to able to handle more than one customer at once and be able to keep up.
Advice For Application Process
By searching for Jerry's Subs and Pizza jobs online you can find the different career paths available to apply for.  You can only submit a Jerry's Subs and Pizza job application online through recruitment websites.  You will need to fill in the online application form with your details and experience.  Make sure you double-check the information before you submit.
For hourly positions you can make a direct application to your local restaurant.  Head down there in person with your resume and request a free application from the manager because you can't download a printable application for Jerry's Subs and Pizza.  Make sure you are well presented and polite when you meet the manager for the first time.
For hourly positions, if they have a current vacancy they may choose to interview you on the spot when you go in, so you should be prepared for this. You won't need to wear full business attire but you should always dress smartly, even for interviews for entry-level positions because it shows that you take the job seriously.
During your interview there are a few key things to remember.  It helps to bring a copy of your resume with you even if you have already handed one in.  When talking to the hiring manager you should remember to make eye contact and to smile, but always keep a professional attitude.
Also See:
Pizza Inn: See our guide for careers at Pizza Inn.
Buffalo Wild Wings: Visit the job application for Buffalo Wild Wings to apply today.
O'Charley's: Visit the O'Charley's application.
Elephant Bar: Visit the Elephant Bar application.
Miller's Ale House: See our resource page for more information on Miller's Ale House careers.
Company Links