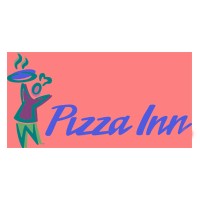 Pizza Inn is a chain of restaurants predominant across the Southern United States. The restaurants serve traditional and gourmet pizzas, dessert pizzas, appetizers, sandwiches, and pasta available for dining in or take out, and offer buffet style dining with a salad bar at some locations as well. You can find a Pizza Inn application link at the bottom.
Brothers R.L. and Joe Spillman opened the first Pizza Inn in Dallas, Texas in 1958. The company's headquarters is still in Texas, and they now have over 310 restaurants across fifteen states and nine countries, employing more than 16,000 people. Over 300 of those are franchise operations, and the rest are corporate owned. The company launched a sister chain, Pie Five Pizza, in 2011.
The corporation became Rave Restaurant Group, Inc. in January 2015, and is traded publicly on NASDAQ as RAVE. Rave Restaurant Group is a corporation in Missouri which acts as a holding company for the restaurant chain and its subsidiaries. You can find restaurant locations and download application form at their website, below.
The company's dedication to growth, innovation, and employee development make the restaurants a great place to work. While they do not post specific job opportunities on their website, they do provide downloadable application forms for restaurant jobs, corporate level jobs, and franchise opportunities. They offer extensive training and advertising to help new franchises get started.
Pizza Inn Careers
Many corporate level careers are available in this chain of restaurants. Some corporate jobs are in Accounting & Finance, Human Resources, Legal, Information Technology, Marketing, Development and Real Estate, Administrative, and Training and Support. Training and Support includes helping to get new franchises off the ground, both domestically and abroad.
There are lots of entry-level Pizza Inn jobs available. Some of these positions are Server, Delivery Driver, Pizza Maker, Pizza Cutter, and Cashier. Restaurants need Managers and Assistant Managers as well. If one of these jobs interests you, you can find local restaurants and get a free application at their website.
Get Your Degree!
Find schools and get information on the program that's right for you.
Powered by Campus Explorer
How old do you have to be to work at Pizza Inn? You must be 16 to work at Pizza Inn. If you are under 18, you might need a work permit to be eligible for employment, depending on what state the business is in. You can apply for jobs at Pizza Inn at their website.
The company offers a good starting place for those interested in working in the restaurant industry. The pay is average for entry-level positions, but employees gain work experience, and the chance to move up in the company. Store hours vary widely, but 10:00 AM to 11:00 PM daily is average.
Pizza Inn Job Descriptions
Server – As a Server, you would help customers on the floor. You could expect short shifts at either lunch or dinner hours. Servers make quite a bit less than the minimum wage, but they do get tips, which they don't have to share. See the website below for a printable application for Pizza Inn.
Delivery Driver – The delivery driver delivers food to homes, businesses, and hotels in a timely manner, and collects pay from customers. Delivery Drivers typically drive their own cars, with the company sign placed on top. This position pays less than minimum wage, around $4.00 to $7.00/hr. but drivers get tips.
Pizza Maker – As a Pizza Maker, you would prep the pizza making area and have all of the ingredients ready. You would make the pizzas according to corporate standards, and you would organize the timing so they would be ready for delivery in the right order. This position starts around minimum wage, which is at least $7.25/hr.
Pizza Cutter – The Pizza Cutter assists the Pizza Maker, cuts the pizzas, refreshes any ingredients that are running low, keeps the area clean, takes out the trash, and makes sure safety guidelines are being followed. They may help in other areas as needed. Expect minimum wage at the start, at least $7.25/hr.
Pizza Inn Interview Questions
These are some questions you might expect at your interview with this company.
Have you ever had a job before? Don't worry if you haven't. This is an excellent place to get your start in the working world. Let your interviewer know of any work experience you already have, and include anything else that might apply, like volunteer work you've done. Visit the website to apply online.
Are you in school? This company has lots of work opportunities for high school and college students. The interviewer will want to know if you would like summer work, or if you are available all year. If you need to work around your school schedule, be sure to discuss it.
How do you respond to criticism? Criticism is inevitable at any job. If this is your first job, don't be surprised. Your interviewer wants to know if you can take criticism constructively and improve, or if you'll break down. Make sure you understand what your responsibilities will be going in.
What are your plans for the future? Many employees will stay in entry-level jobs in the company for a time, and then move on. The company does have plenty of career opportunities for people who'd like to advance, from management positions to franchise ownership opportunities. Applications are available at the website below.
Are you good with directions? – If you want to be a delivery Driver, you will have to be very good at finding your way around your delivery territory. The ability to follow directions is important in other positions, too. Employees must maintain the company standards with the food they serve, and follow safety and cleanliness regulations.
Advice For Application Process
If you are applying for one of the many entry-level Pizza Inn jobs they are hiring for throughout this company, you'll want to come in for your interview looking clean and neat. You don't need to wear a suit, but avoid looking too casual or wearing jeans. Get enough sleep ahead of time, and be polite to everyone in the restaurant, not just your interviewer. Get an online application at the website.
For one of the Pizza Inn careers at the corporate level, you'll want to be more formal. For you, the interview will be the place to discuss job description, benefits, and salary, as these are not posted. You download a Pizza Inn application at their website, and then upload the printable application form or your resume.
If you are interested in owning a franchise with this company and would like to know how to apply for Pizza Inn online, see their website, at the bottom, and get a direct application. You can get an application form for any level of Pizza Inn jobs online at the same site.
Also See:
House Of Blues: Visit the job application for House Of Blues to apply today.
Sysco: For career opportunities, fill out the Sysco online application.
BJ's Restaurant & Brewhouse: BJ's Restaurant & Brewhouse offers opportunities for both, beginners and experienced roles.
California Pizza Kitchen: For employment at California Pizza Kitchen visit the application page.
Ledo Pizza: Visit the job application for Ledo Pizza to apply today.
Company Links
http://www.pizzainn.com/career/