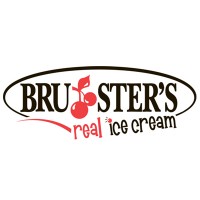 The company was founded in 1989 by Bruce Reed who had some experience within the restaurant business having worked with his father. It is known for making all the products on offer in each store and striving to make its customers happy every day. To make your Buster's Ice Cream application follow the link at the bottom of the page.
On offer, the company has waffle cones, sundays and splits, cakes and pies, blasts, shakes, drinks and specialty items. It also makes available to the public a wide variety of flavors of premium ice cream, yogurts, sorbets, ices and sherbets amongst which you can count banana, alpine fudge crunch, blueberry cheesecake and much more.
This company also has available options to help you raise money for your school, community, club or athletic organization. You may choose from the Blue Pop Italian Ice, Pie Fundraiser, Booster Booklet, Scooper Night, Online Fundraiser and Event Catering. The company strongly believes that sometimes you just need a fun and easy way to help get your point across and raise some money.
Buster's Ice Cream jobs offer their employees a fun, friendly and team oriented working environment where you can expect to feel safe and respected. The company only asks that its employees always have a friendly smile, feel passionately about customer service and enjoy a fun atmosphere while keeping team work in mind.
Bruster's Ice Cream Careers
Buster's Ice Cream careers have great job opportunities for you like ice cream maker, ice cream scooper and cashier. These are entry level positions that may require little or no experience as long as you have the right qualities for the job.
Other position such as shift leader, assistant manager and store manager require experience within these or similar positions and will have a different set of qualities that the employer will be looking out for like leadership capabilities and organizational skills.
How old do you have to be to work at Buster's Ice Cream? The minimum age to be able to apply for jobs at Buster's Ice Cream is 15 years old. Other hiring requirements vary according to the position you are applying for, however, customer service skills and the ability to work in a fast paced environment are very important.
The benefits that come with Buster's Ice Cream careers include a fun work environment, discounts and free ice cream, insurance options, retirement plans and paid vacation. These may vary according to position and time with the company.
When you apply for Buster's Ice Cream jobs it is important to be aware of the company's functioning hours. The company is open every day from 11:00am until 10:00pm, therefore schedules may vary and function in a rotating way. Take care when submitting your free application to include what hours you are available to work.
Bruster's Ice Cream Job Descriptions
Cashier – The position of cashier implies dealing with any transaction taking place, keeping the money safe, ensuring all money is counted and accounted for and keeping all records. Therefore being trustworthy is a prime requirement for this job title. The salary that accompanies these responsibilities is around $10,41 per hour.
Cook – The job description for this career includes tasks such as ensuring basic sanitation, maintaining high standards of food hygiene, making sure the quality of the food served is no endangered, predicting supply and demand of basic items and liaising with management to make sure all supplies have been kept up to date. The pay for this position is around $10,90 per hour.
Shift Manager – This position requires strong leadership qualities, ability to work with strict deadlines, being a good communicator, being extremely organized and dealing with customer issues. The shift manager has to be able to answer any queries in a professional manner. The salary for this occupation is around $17,70 per hour.
Store Manager – Some of this position's responsibilities are making sure all supplies are well cared for, delegating, making fast and precise decisions, dealing with payments and hiring and training new staff. This will demand a good sense of leadership and organization. The salary for a position such as this should be around $30000 per year.
Bruster's Ice Cream Interview Questions
Once you are done with your applications, it helps to prepare for the interview by studying questions like the ones bellow.
Why do you want to work here? This is a question that requires an honest answer. Be sure to sound excited about the opportunity and talk about what attracts you to this particular company.
What hours would you be available to work? You should be able to answer that you have full availability, however, that not being the case state what schedules you would be able to fill, letting the company know that you would do more if you could.
What kind of ice cream would you be? This is a question that will help understand your personality. Choose your ice cream and explain why you feel that is your flavor. Take this opportunity to talk about your qualities and what makes you unique.
What do you know about our products? Before you go to the interview try to know more about the company. Take some time to study the industry and how the company fits into it, what products they serve and, if possible, how good you feel they are.
How would you define customer service? Customer service is a big part of any position within this company. Talk about what customer service is and how you find it is important for the job you are applying for.
Advice For Application Process
If you are looking to find out how to apply for Buster's Ice Cream online you may find the link for the jobs page of the company offered bellow helpful. However, you will not be able to make you Buster's Ice Cream job application online, instead you will have to go directly to your local store or one of the many locations available.
Although you are not able to apply online, you will be able to download application form, as there is a printable application for Buster's Ice Cream available. When you decide to make your direct application, take your printable application form and resume with you and ask for the hiring manager to give you an idea of what position may be available.
As there is no option to make your application for Buster's Ice Cream jobs online it is essential that you study the company before applying so that you have an idea of what to expect. Searching for employment opportunities will then be left to how much you are willing to search for them by foot instead of making a simple, but disconnected online application.
This being an industry that revolves around customer service, it is important to present yourself as a cheerful and patient person. Be polite and have a smile on your face at all times and ask questions about the company and the Buster's Ice Cream application process to demonstrate interest in the possibility of a career within the company.
Also See:
Robeks: Checkout the application page for work at Robeks.
Carvel: Checkout the application page for work at Carvel.
Dunkin' Donuts: See our resource page for more information on Dunkin' Donuts careers.
Caribou Coffee: Use the Caribou Coffee job application to apply here.
Yogen Fruz: See this page for jobs at Yogen Fruz.
Company Links
http://brusters.com/brusters-jobs/