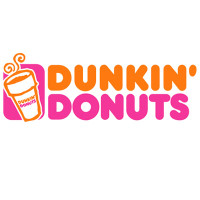 Dunkin' Donuts is a well-known international coffee and donut brand. It is also known for wide variety of other pastry products such as bagels, pretzels and sandwiches as well as iced beverages.
Mister William Rosenberg built it in 1948. It is originally located at Quincy, Massachusetts. However, the name "Dunkin' Donuts" is first coined in 1950. The restaurant started expanding via franchising in 1955 and opened its 100th store in 1963.
As of 2016, Dunkin' Donuts has an estimated 12,000 stores operating in around 46 countries with approximately 2,000 employees. With all the stores combined, they sell around 1.7 billion cups of coffee a year.
Employees of Dunkin' Donuts are provided with medical, dental and vision coverage as well as Basic Life Insurance and Basic Accidental Death and Dismemberment Insurance. They provide paid leaves in addition to food and beverage discount privileges.
Employees enjoy working at Dunkin' Donuts since they are given unlimited amounts of donuts and coffee during work hours. It also has flexible schedule system which can work around the availability of the employee.
How old do you have to be to work at Dunkin' Donuts?
The minimum age requirement for a majority of the available entry level positions is 16 years old. However, for the administrative and managerial positions, any applicant should be, at least, 18 years old or older. 
Dunkin' Donuts Careers
Dunkin' Donuts accepts both part-time and full-time employees. Note that an employee's work shift will vary depending on their position in the team. That said, the company encourages good working relationships with their crew and interested applicants must be able to handle a fast-paced working environment.
Crew Member: Crew members are in-charge of the dining area and cash register of the store. They clean and organize their work stations, take the orders of the customers, prepare it and then serve their order while following standard preparation protocols. Experienced crew members could also provide training to new employees.
Baker/Finisher: They are in-charge of the preparation of the pastries. They decorate the donuts and assemble the sandwiches while maintaining cleanliness of their respective work stations. They provide consistency in quality of products served to customers. They could also work the tasks of crew members such as working at the cash register.
Shift Leader: They are responsible for taking over during peak hours of operations, assist in completing the cash management functions on a daily basis, complete the weekly shifts of personnel and take over when the Store Manager is absent. They also monitor the performance of the employees and the inventory of the supplies.
Assistant Manager: The assistant manager handles coaching and providing feedback of the employees as well as taking note of their concerns. They aide the restaurant manager in customer relations and implement plans for increased profitability of the store while following all company policies. They ensure preventive maintenance and safety of other employees.
Restaurant Manager: They are in-charge of ensuring that the company standards are being met while implementing cost control for increased profitability. They are responsible for interviewing applicants. They train and monitor crew members and assistant managers. They also manage shift control of the employees and maintain customer relations.
Java Developer: They are responsible for determining hardware/software systems and analyzing applications development as well as the deployment and testing of the software. They maintain and update the performance of the application by doing stress tests. They are also in-charge of designing, analyzing and debugging the developing software.
Senior Analyst, IT Executive Support: They provide support for the Leadership team like document and technical support. They track existing issues and the effective solutions done. They are responsible for testing new technologies, identifying and diagnosing it. They update the Leadership team with these technologies by giving a one-on-one training.
Data Solutions Architect: They are mainly responsible for designing and building databases. They maintain, enhance and provide support for data backend and data warehouses. They also master key data sources and documentation, create automated DQ processes, design and develop multidimensional databases, data warehouse and databases.
Customer Relations Coordinator: They are responsible for analyzing and improving customer satisfaction. They listen and respond accordingly to customer concerns and experiences. They also ensure proactive response and resolution by identifying contact trends. If there is a negative escalating trend, they analyze it and provide solutions for it.
Contract Administrator: The contract administrator is in-charge of handling and validating the documents provided by the franchisee. They also prepare the franchisee documents that ensure company policies. They are also responsible for maintaining the Oracle Contracts system. Another responsibility is creating and maintaining the reports related to the contracts. 
Dunkin' Donuts Application
The application process for the company is simple. There is an online application system wherein the resume must be attached and a basic personal information form is required to be filled up.
They also have an online portal for available jobs. This portal also includes the job description and requirements of the job. Availability of the job depends on the location of the store.
Their application requires an applicant's basic personal information with optional slots for LinkedIn profile and cover letter. Make sure that the information you provide is up to date and that all fields are answered correctly.
Always double check your resume before sending it in. Things to check for include: typographical errors, grammatical errors, as well as its overall formatting. Make sure that your resume appears neat and is organized. Keep in mind that this will create a first impression in your prospective employer so make it presentable—but not over the top.
For interviews, always dress in a business casual attire. Always keep in mind that you must make a first good impression, long before you start talking. Promptness is a must. It might also help you ease the nerves and make you more confident if you practice answering interview questions beforehand. 
Things To Know About Dunkin' Donuts
Their value proposition is "Extraordinary Brands, Extraordinary People". They progress their diversity and inclusion by expanding the diversity of the workforce and by having different employee resource groups.
As of January 2018, they announced that they have stopped using dyes from artificial sources in their donut production. They target that they will remove artificial dyes from the rest of the menu by the end of the year.
In the coffee category, they are famous for being the 1st in ranking for customer loyalty. They have maintained the original recipe for the coffee made by the founder. All existing stores globally are 100% franchised.
The Joy in Childhood Foundation is the main foundation of the company. They aim to provide happiness to sick and hungry children. They also acquired 90% in Corporate Equality Index, implying that they provide equal opportunities to LGBTQ community.
Application Links
Company: https://www.dunkindonuts.com/en
Careers: https://www.dunkindonuts.com/en/careers
Application: N/A