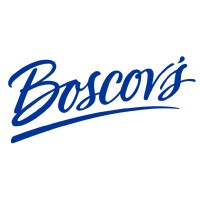 The last of the family-owned department stores, Boscov's provides everything that a shopper could want in a warm and friendly atmosphere. They offer men's, women's, children's clothing, footwear, and even furniture.  Looking for a place that still has that family feel?  Then stop by and ask for a Boscov's Application or fill out an online application.
The founder, Solomon "Sol" Boscov, arrived in America with nothing in his pockets but $1.37 and a dream.  A traveling salesman with only $8 worth of merchandise, he traveled the Pennsylvania Dutch Country and was able to converse in Yiddish with those citizens.  He settled in Reading, Pennsylvania and opened his first department store in 1914.
Albert Boscov, the CEO of Boscov's, manages the company from their headquarters in Reading, Pennsylvania.  The department store boasts of 43 store locations across the Mid-Atlantic States such as Pennsylvania, Maryland, and New York. Because of their commitment to customer service, they have over 6700 employees working for them full time, part time, and seasonally.
"Friends Helping Friends" is an event not to be missed.  Each business promotes a fundraising event for non-profit organizations within their individual communities. Importance is on each store placed all funds raised goes to the local charity groups.  Events like "Friends Helping Friends" and charitable drives for food and clothing make the Boscov's a favorite within the community.
Boscov's Careers
At Boscov's, you can start out as a trainee and then follow a multi-step program that leads to job opportunities within the corporation.  Managers can follow a path that includes merchandise coordinator, store manager, regional director of sales, and then corporate director of sales.  If you are interested in merchandising, your employment begins as a trainee and follows a specific career path that eventually leads to general merchandise buyer.
If you are interested in the retail industry and have little experience, then Boscov's would be a great place to start your career.  They offer entry-level positions such as cashier, sales associates, clerk, and loss prevention detectives.  If you are energetic and motivated, then the family-owned business would an ideal place to find out if they are hiring. A printable application for Boscov's can be found on job search websites.
How old do you have to be to work at Boscov's? The minimum age requirement is 16 years old or older.  Some entry-level positions might require you to be 18 years and older.  When you apply online, the job description will indicate the age requirement for the position or as when you pick up your free application.
They value their employees and offer many benefits such as weekly pay, a comprehensive medical package that include medical and dental, and employee discounts.  The department store offers paid vacations and personal days.  Employees have the potential to invest in a 401 (K) plan, and life insurance is available as well.
They are open seven days a week Monday through Saturday. Their hours of operation will depend on the store location but generally Monday through Saturday 10:00 am to 9:00 pm and Sunday 11:00 am to 6:00 pm.  Check local stores for all operating hours for normal working hours and hours of operation during the holiday seasons.
Job Descriptions and Salaries
Store Manager-Store managers have many responsibilities.  Store managers are exemplary in customer service and complete a "Circle of Service". They adhere to all store policies and procedures and are responsible for all financial accounting and profitability for the store.  Employees and customers will be motivated by your leadership skills and customer service skills.  Managers can expect a salary of $42,000 annually.
Sales Associate– Sales associates are responsible for acknowledging and establishing a rapport with customers.  The department floor must be maintained and well-kept for customers and knowledgeable about all products within the department.  You will take personal pride in maintaining, inventory and receiving stock.   Sales associates can expect a rate of pay between $9.00 an hour to $14.00 an hour.
Customer Service Desk Associate-Customer satisfaction will be your upmost concern.  Your job will be to effectively handle all customer requests and problem-solve any issues in a timely manner.  You will accurately and proficiently maintain any sales transactions.  The average rate of pay is from $8.00 an hour to $10.00 an hour.
Loss Prevention Detective-You are the main deterrent for loss prevention.  Using surveillance techniques and investigations, you will assist the police in prevention and apprehending shoplifters. As loss prevention detective, you will conduct safety inspections and insurance investigations.   You can expect to earn between $10.00 an hour to $15.00 an hour.
Boscov's Interview Questions
Why do you want to work for Boscov's? When you apply for jobs at Boscov's, this is when you want to consider why you want to work for them. Is it that they are family owned? With so many career paths available, some research into the company will guide your answer.
What are you goals while working here? Because there is a possibility of having several different careers with the department store chain, they are looking for someone with stability and willingness to stay and continue working for them.
Tell me about the time you showed outstanding customer service? They are looking for some who loves people and will provide their customers with the best experience.
For manager's, a question might be how do you motivate co-workers? Managers require a sense of leadership and people skills. They are looking for that experience that makes you a quality manager they want to hire.
What makes you qualified for the position? Boscov's careers are varied within the department. This question establishes the proper fit the position.
Often in retail, employees are confronted with unsatisfied customers. An interview question might be, tell me about how you would solve a customer service problem? Your answer will contain different ways you can resolve a problem, such as listening to the customer or repeating back the problem to the customer.
Advice for Application Process
How to apply for Boscov's online?  Boscov's jobs online are the easiest way to apply for jobs.  For Boscov's jobs just look for the link found at the bottom of the page.  On their website page, you will begin your search by selecting a city and state.  From that point, you will be led to a new page with the jobs available at that store location.
After you have read the job description, you will have two options.  Either, you will send your resume to the email address listed or fill out a direct application at the local store.  A printable application form or a download application form is unavailable at their website. You can also apply at a job search website and possibly fill out an application form on that site.
The interview is important.  It establishes why they should hire you, when they see so many applications. Come to the interview in business attire. Confidence in yourself and poise will make you stand out from the rest of the applicants. A Boscov's application could be the start of a new way of life and a fabulous career in the retail industry.
After you have established a rapport with the manager and answer the question, you might want to ask some questions for yourself. It establishes an interest in the company.  Ask questions like when you do expect to hear from them or is there anything else you can tell them about yourself.  Offer a strong handshake at the end of the interview and thank them for their time.
Also See:
Kohl's: Kohl's offers opportunities for both, beginners and experienced roles.
Belk: See our resource page for more information on Belk careers.
Big Lots: See this page for jobs at Big Lots.
Goody's: Goody's offers opportunities for both, beginners and experienced roles.
T.J.Maxx: See our resource page for more information on T.J.Maxx careers.
https://www.youtube.com/watch?v=4NCaqTWMTWQ
Company Links
http://careers.boscovs.com/job-postings.html
http://www.boscovs.com/static/about_boscov/about_boscov.html