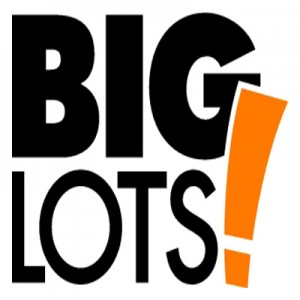 Big Lots!, Inc., or simply Big Lots, is an American retail company. They offer various products which you can get at a discounted price, including brand-name home furnishings, foods, furniture, and other items that you use on a daily basis.
Consolidated International, Inc. was its initial name when Sol Shenk started it in 1967. Over the years, aside from the name change, the company has also grown to become one of the leading competitors in discount retail.
Under the leadership of President and CEO David Campisi, together with around 35,000 employees from over 1,400 stores in almost every state, Big Lots has succeeded in its mission to constantly provide new and exciting deals to its loyal customers.
Think you can keep up with this company's fun and fast-paced environment? If you do, then be ready to reap some awesome benefits, which include prescriptions, medical, healthcare, vision, dental, life insurance, and a 401 savings plan – plus much more.
Those benefits sound great, but let's see what the employees had to say. Well, more than half of those who have reviewed Big Lots online approve of their managers and would recommend working there. They also appreciate the family-like working atmosphere.
How old do you have to be to work at Big Lots? 
According to their website, you must be at least 18 years of age before you can apply to work at one of their many stores.
Big Lots Careers 
Whether you're a university student looking for internship opportunities, or a seasoned professional ready to take your next big step, you can find what you're looking for with Big Lots. You can choose from general office, store, or distribution center careers, like the ones below.
Web Development Intern: Choosing this role would mean accepting the responsibility of collaborating with a team in order to develop codes using HTML, Java, or JavaScript. A web development intern must also test developed code with their team, while making sure to practice effective communication.
Talent Development Intern: The talent development intern is expected to help in the writing, research, implementation, and development of training programs which are formatted in different ways, like facilitator-led virtual sessions and standup training. They should also support implementations that are technology-based, like handheld devices and point of sale register systems.
SEO Specialist: A Search Engine Optimization (SEO) specialist should develop SEO strategies and supervise the daily workings of SEO from various digital initiatives. Additionally, they should know how to create new website content, train content and development teams on SEO best practices, and partner with different teams to come up with how to share important content.
Maintenance Technician: A maintenance technician is responsible for performing preventive maintenance, repairing and installing materials that would assist proper operation of facilities, and generally overseeing electric and plumbing systems. They are also required to complete maintenance-related paperwork like order and parts requests, daily job breakdown summaries, and parts purchase orders.
Benefits Coordinator: A benefits coordinator is mainly responsible for the daily supervision and implementation of company benefit plans. They should administer the various benefits plans offered, be available for answering important questions from employees, oversee the processing of all leaves of absence, and resolve issues related to benefits plans through coordinating with the departments within Big Lots or other service providers.
eCommerce Coordinator: An eCommerce coordinator is expected to assist in the planning and execution of merchandising the website, and partner with marketing channel owners to enhance the marketing of products. They are specifically expected to get accurate data from Microstrategy and Omniture, and provide day-to-day updates for the website.
Furniture Sales Lead: A furniture sales lead is accountable for directing the furniture team and for driving the sales. They should oversee the department's general performance, such as presentation, recovery standards, and furniture merchandising and sales. On top of that, they should also accommodate customers' questions about the products and ensure that they receive high-quality customer service.
Store Associate / Stocker: A store associate or stocker must be able to handle cashiering, merchandise recovery, stocking, and truck unloading. Aside from that, they must also treat customers in a respectful and accommodating manner, while also keeping the store clean and orderly.
Lead Support Associate: Similar to a store associate's, a lead support associate's duties also include customer service, truck unloading, cashiering, and store maintenance. They are also expected to provide leadership to store associates since they are considered the managers on duty. Another one of their responsibilities is making sure that customers will stay loyal to the store.
HVAC / Electric Representative: An HVAC or electric representative's main responsibility is to maintain the good conditions of the HVAC, baler, electrical equipment, lift equipment, and freezer located at a particular store. In doing this, they must communicate well with field personnel to determine the maintenance and replacement needs of the store.
Big Lots Application
If you think your career has a future with Big Lots, the next step now is to apply. In order to do just that, all you will need is a computer and an internet connection.
Yes – job application is available online for all job positions. Simply search for Big Lots' official website and then go to Careers. From there, you could easily search for the job that's perfect for you.
Once you have found a role that you think you could fulfill well, then you should submit your online application. In doing so, it's very important to make sure that you would provide only factual information.
Applying for a job would also require one thing: your resume. Just like your application form, your resume should also have not only factual, but also updated information. Also, don't bother putting irrelevant stuff on there.
Lastly, if you would be eligible for an interview, always show up prepared. Read up on the company you would like to work for as well as the job position you would like to have. Companies appreciate initiative.
Things To Know About Big Lots 
The employees themselves testify that Big Lots is big on growth. Whether it's the company's or the employees', they make sure to always improve systems and processes if need be.
This company also prioritizes the growth of all communities. For instance, for 2017's Fall Campaign, they were able to raise $3 million for the Nationwide Children's Hospital.
Employees are also able to lend a helping hand. Through Big Lots and in the spirit of charity, employees volunteer to touch the lives of children and families.
They do all this through their Big Lots Foundation, which mainly aims to support non-profit organizations in the areas of education, housing, hunger, and healthcare.
Application Links 
Company: www.biglots.com/corporate
Careers: www.biglots.com/corporate/careers
Application: N/A
Last Updated on