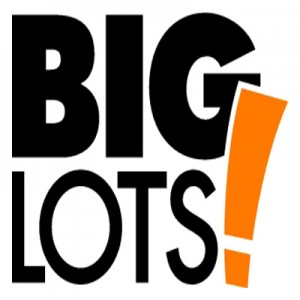 Big Lots is a company known for its ability to bring huge closeout bargains for anything from furniture and apparel to electronics and pet supplies. Over the course of thirty years, they have helped shape the discount retail industry. Due to their constant and massive growth, there are many Big Lots jobs available.
They have locations in 48 states and are making over 5 billion dollars per year. This is more evidence of their increasing ability to provide people with quality products, as well as respectable jobs. It helps when there is a well-experienced CEO leading them on the path of success.
It's easy to see why anyone would want to begin one of the many Big Lots careers available, considering their mission is to help not only customers, but employees and stockholders as well. Their base of operations is located in Columbus, Ohio, but you don't have to travel all the way out there to fill out a Big Lots application.
Hours of Operation:Most locations are open 9:00 AM-9:00 PM, Monday- Sunday. During hours of operation, it's possible to visit a store and apply for jobs at. When filling out a free application in person, it is sensible to look your best in order to impress the managers you may speak to, even when going in to grab an application and introducing yourself.
Facts About Big Lots
The company has impressive deals because they buy closeout products. When for whatever reason a store has too much stock or wants to get rid of products they sell the product to Big Lots for a cheaper price, allowing them to sell brand names to costumers for more affordable prices.
They were originally known as Consolidated International Inc. and weren't known as Big Lots until 2001. They used profits to buy more closeout stores allowing them to spread their business in an exponential way. Some other company's they bought were Toy Liquidators, KB Toys, and Mac Frugals Bargins Close-Outs Inc. In present-day they now own over 1,400 stores.
Get Your Degree!
Find schools and get information on the program that's right for you.
Powered by Campus Explorer
Big Lots Careers
You might be asking yourself questions now like how old do you have to be to work at Big Lots, or what are some other requirements that have to be filled. Well, for entry-level positions like stocker or cashier, you have to be at least16 years old, but for higher up positions like managers you must be at least 18 years old.
If you are 16 you will be required to present a work permit. Some other requirements would be having the ability to stand for long durations of time, and be capable of lifting at least 25 pounds. It's also helpful if an employee has product knowledge in order to better serve customers.
In order to become a manger, they want the applicant to have previous experience in management, have either a GED or diploma, and the ability to work for over 40 hours per week. It's also preferred that the manager be able to travel to local stores, and have the skills to lead and keep a store organized.
Big Lots Job Descriptions
On the Big Lots application there is a box that allows you to choose what job that you are interested in submitting an application form for. It would be useful to know some job descriptions and responsibilities wouldn't it? Below is a list of possible job opportunities.
Cashier
Stocker
Sale Associate
Associate Manager
Assistant Manager
Store Manager
Cashiers- Cashiers jobs, similar to cashiers of other businesses, is cash handling, customer service, and creating a friendly lasting impression on customers. Cashiers on average make $8.50 per hour but can earn up to $12 per hour. If a cashier is working full-time they may be eligible for benefits like health insurance and 401(k).
Stockers- A stocker's duties are to unload and put away merchandise in the proper aisles. They must also help with keeping shelves and aisles clean, and help with the overall cleanliness of the store. If the opportunity to help a customer arises, they will fulfill their needs too. Stockers on average make $9-$10 per hour but can earn up to $14 per hour. Some stockers can apply for health benefits, vacation time, and retirement plans.
Assistant store manager- An assistant manager helps with the overall efficiency of the store, makes sure everything is to standard, assists the managers with new hires, at times acts as manager on duty, and helping with scheduling. This is only a brief overview of their responsibilities.
The average salary of an assistant store manager is between $32 thousand- $61 thousand per year. They also get to enjoy health benefits, retirement plans, paid time off, disability pay, along with other qualifying benefits.
Store Manager- Store managers are essentially the captain of the boat, their job is to ensure everything meets standards, assure that customer service is at its best, handle revenue, and hire new people. Much like with the description for the assistant store manager this brief description is only the tip of the iceberg. Managers have similar benefits to the assistant manager and make an average annually salary between $45 thousand-$90 thousand.
Advice For Application Process
If possible, it is best to complete a Big Lots application in person, and to make sure to ask for the manager upon application form completion. Some managers may even give you an interview for a job right away, especially if you take the time to look presentable, have a positive, friendly attitude, and turn in a direct application. During the search for a job it is a good idea to fill out multiple applications, carry around copies of your resume, and in most cases even a cover letter.
If it is more convenient, you may also apply for Big Lots jobs online. The following will provide instruction on how to apply for Big Lots online. First, go to their company website. Next, scroll to the bottom of their website and find the "Careers" link underneath "Big Lots Corporate." Once on this page, there are four Big Lots careers available to choose from; "General Office Jobs," "Store Management," "Store Associates," and "Distribution Center Jobs."
Depending on what type of employment you are looking for you will be required either to complete a Big Lots job application online, or find a printable application for Big Lots. Depending on your experience there are a wide variety of careers to choose from.
Let's say you choose to apply for an associate position. You will be presented with a download application form choice that is available after clicking on "Store Associates." Your choice will depend on where you live, but whichever you do choose it is a printable application form, so as mentioned, it is wise to fill it out and give it a manager in person.
When looking for a general office job, after clicking the button, a list of jobs that they are hiring for will show up and will allow you to fill out an online application for any position on the list.
For either a store management or distribution career, after clicking on the respective links, near the bottom of the page will give you a list of locations and categories of more jobs that you can apply online for.
Why People Like Working Here:
Workers seem to appreciate working for this company. Many of them talk about scheduling being flexible, managers appreciating them, and how they enjoy the people they work with. There is a lot of change going on in the company, but this goes hand-in-hand with growing exponentially.
Company Policies:
It's good to know company policies so that if you do start working for a company you don't step on anybody's toes and don't risk losing your newfound job. The most important policy is to obey by the rules and laws of the state your job is located in.
Another policy to keep in mind when working for any business are to make sure there are no conflicting interests. If there is try to resolve it in a quick manner if you want to keep the job, as most companies will not keep an employee if a conflict of interest is present.
The company also upholds the morals of fair-trade. Whether you are employed or not, you can suffer legal consequences if secrets of a company are shared without an owner's permission. Big Lots practices good business ethics and will not tolerate anyone that shows bad business ethics.
These are only a few policies that are used within the company. Make sure before employment is established to review and encourage the use of these policies. When working within a business it is responsible to call HR if you witness any of these policies being violated by anyone or if you have any other issues with the company.
Competitors
When looking for employment it's wise to not put all your eggs in one basket. A couple other department stores that might be good to apply for would be Sears, or Macy's. Sears is an appliance, furniture, and tool store. Macy's, on the other hand, is a clothing outlet store. The stores you apply to will depend on the environment you're looking for.
Also See:
Saks Fifth Avenue: Checkout the application page for work at Saks Fifth Avenue.
Stage: Stage offers opportunities for both, beginners and experienced roles.
Bealls Florida: See this page for jobs at Bealls Florida.
Bon-Ton: Visit the Bon-Ton application.
Belk: Belk offers opportunities for both, beginners and experienced roles.
Company Links
http://www.biglots.com/corporate/
http://www.biglots.com/corporate/about-our-company
http://www.biglots.com/corporate/careers