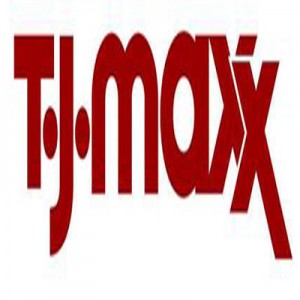 Founded in 1976, T.J. Maxx and its sister store Marshalls make up the largest retailer of off-price merchandise nationwide. Founder Ben Cammarata took advantage of a once in a lifetime opportunity in the 70's and ever since T.J. Maxx has been a force to be reckoned with. The company prides itself on its large and ever-changing selection of apparel, beauty supplies, jewelry, accessories and home décor.
Meticulous taste and a love of fashion guide their buyers in purchasing every single item. There are over 1,079 stores throughout the United States and its territories. On average, the off-price retail stores are nearly 30,000 square feet. A top priority here is running their business responsibly, which means creating value for employees, customers and the community.
Part of that value-add proposition means taking up innovative strategies for sourcing and purchasing.  In this way, they are able to provide high quality goods at lower prices, without sacrificing a sense of style or seasonality. Employee satisfaction is a critical component of day to day life working for this company.  Once trained, employees and their families are provided resources for counseling, education and career development.
The company culture is built around the idea of a family.  The appreciate diversity and hope to encourage employees to express themselves and speak up with their insights and ideas. They Fortune 200 company actively maintains an open door policy for all questions, comments and concerns.
This company is also dedicated to giving back to the community.  They do this through fundraising programs offered in-store, store attendance and financial support of community events and donations to several charities.  In fact, the company has partnered with Save The Children for the past 27 years. This partnership helps kids in poor, rural communities.  To this day, over 980 children have been sponsored and helped with literacy, nutrition, education and physical well-being. They have also donated over $18 million with the help of in-store fundraising.
The company also partners with Autism Speaks, a partnership born over seven years ago. Through in-store fundraising programs they have raised over $6 million for a charity dedicated to research, hope and awareness.
The third important charity partnership is with the Joslin Diabetes Center, a charity dedicated to combining the efforts of doctors, researchers and educators in the fight against diabetes.  Since 2007, they have raised over $1.5 through in-store programs aimed at building awareness and raising financial support.
Get Your Degree!
Find schools and get information on the program that's right for you.
Powered by Campus Explorer
This company also measures its environmental impact carefully. They instituted programs in all stores, offices and distribution centers that minimize waste, conserve energy and encourage recycling. And with over 1,000 locations nationwide, every little bit helps.
T.J.Maxx Careers
Perhaps the most common question asked by those entering the retail industry is "How old do you have to be to work at T.J. Maxx?"  The answer depends on the opportunity you are interested in. Careers at their corporate offices require applicants to be at least 18 years of age or older.  And for all those of age, a high school diploma or GED is typically required.
All applications are reviewed to ensure that applicants meet the listed requirements. For many retail positions, applicants are expected to have top-notch communication skills.  Managers are also expected to have prior experience in retail, or even retail management.  If the prior experience is not within the same store or family of stores, then it should at least be from a comparable family of stores.
For many corporate opportunities, basic computer skills and familiarity with Microsoft Office and Lotus is often required.  Most positions in corporate require a detail-oriented applicant who can multi-task and keep themselves motivated.  Experience working within the retail industry is a plus, but not typically mandatory.
Within distribution centers, job opportunities have a different set of requirements.  Applicants must be able to speak and read English, as well as communicate effectively in general.  Specialty training may be required or may be provided on the job.  In addition, familiarity with the specialized area listed in the job description is usually a must.
T.J.Maxx Job Descriptions
T.J. Maxx careers are always available for active or veteran service men and service women.  When looking up a T.J. Maxx job application online, be sure to look for the military skills translator link. This service helps match up prior military experience and interests with current openings.
For those looking for growth opportunities in merchandising, the Merchandising Development Program offered is one of the most respected programs dedicated to training throughout the retail industry.  Attendees are taught about off-price retailing, the core of the business, allowing for boundless growth potential.  Coupled with a clear career path, there's nothing in your way if you're interested in Merchandising. All their CEO's were in merchandising at one point or another, so learning more about buying, allocating and planning may be in your best interest.
As a Fortune 200 company, employment here is fast-paced and rewarding.  There are positions available within the corporate offices, which are located in Framingham, Massachusetts, New York, New York and Los Angeles, CA. Or, if you prefer, T.J. Maxx jobs are also available within the distribution centers.  There is a distribution center located in these 5 cities:
Las Vegas, NV
Evansville, IN
Worcester, MA
Charlotte, NC
Pittston, PA
T.J. Maxx careers are often started straight out of college.  Whether you're looking for a job in merchandising or one in store, the company has a very strong college recruitment program. In fact, they offer internships for those interested in gaining some real world experience while still attending college.
Positions here can vary from an entry level sales associate, to an assistant manager, to store manager.  The same flux of entry level and management position exists across all components of the business, so there's always something for everyone.  In addition, there are growth opportunities for any applicants who start out lower than the level they aspire to.
Jobs at this company have an excellent array of benefits, which vary slightly from position to position. Typical health related benefits include dental, vision and medical insurance.  In addition, life insurance and disability are also available. Financially, a 401(k) plan is typically offered, in addition to store discounts, a mortgage discount program and a college savings plan.
Employees also have sick leave, vacation time, holidays off and paid leaves for personal, medical or loss reasons. Four outstanding employees, there are service awards and referral bonuses.
In addition to the above benefits, employees in the corporate offices also have many lifestyle perks available to them.  For example, on-site there's a cafeteria, dry cleaning services, fitness centers, day care, indoor gold ranges, free parking a basketball court and more.  There are also lunchtime seminars, tuition assistance programs, a career development library and learning and development training classes.
Advice For Application Process
Please be aware, there is a printable application for T.J. Maxx, however depending on the location of the job opportunities, you'll need a specific printable application form.  You can find a link on the careers page of the website.  For jobs in Rhode Island, Pennsylvania, Maryland, Massachusetts, Minnesota or California, there is one download application form.  All other states use a different application form.
Of course, you can always apply to T.J. Maxx jobs online.  The T.J. Maxx application is a free application, regardless of where you apply for jobs at T.J. Maxx.  If you apply online, it is a direct application.  Your T.J. Maxx application is submitted immediately for processing and review.
Before applying to any jobs, be sure to carefully read the job description to ensure that you are interested in the position, are capable of performing any responsibilities listed and have the appropriate amount of experience.  When filling out your online application (or your paper copy), be sure to be honest and concise.
It is also very important to check the spelling and grammar on your resume as well, as the tiniest errors can ruin your chances of getting a callback. If you are applying to a local retail location, you may want to go in and introduce yourself to the manager after submitting your resume, as that helps put a face to the name.
If you receive a callback from the company recruiter or hiring manager, be responsive and courteous.  Do not ask about salary or benefits in the very first interview.  Instead, be sure to prep other questions for every interview.  Good topics include working environment, performance measures and what your interviewer likes best about his or her position.
Competitors
Of course, there are many other stores in the retail industry. And while many approach retail in their own way, T.J. Maxx aims their services at designer-focused, fashion-loving consumers, who aren't interested in paying full price.
Barneys New York is an excellent example of a retailer providing high-fashion, beautiful clothes with impeccable customer service, but at full price.  Founded in 1923, they have been a mecca for luxury and celebrities ever since.
Bloomingdale's was founded in 1860 as a mold-breaking institution.  Instead of selling only one kind of items, they focused on providing variety, and in doing so began the trend of department stores.  Today, the luxury department store continues to focus on quality and variety.  They offer beautiful designer clothes at full price.
Also See:
Lord And Taylor: For employment at Lord And Taylor visit the application page.
Shopko: For career opportunities, fill out the Shopko online application.
Palais Royal: Palais Royal offers opportunities for both, beginners and experienced roles.
Peebles: Peebles offers opportunities for both, beginners and experienced roles.
Stage: See our resource page for more information on Stage careers.
Company Links