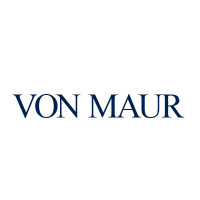 Von Maur is a popular chain of department stores owned privately by the Von Maur family. Based in Davenport, Iowa, they now have around 30 stores across 14 states. Often located within shopping malls, they stock items such as apparel, jewelry, cosmetics and more, with the middle class consumer in mind. If you want a job in this industry, you should submit a Von Maur application to start your career.
The very first store was opened way back in the late 1800's, and was located in Davenport. What started as a very small store is now a major chain of stores in many locations across the United States. To date they have stores in Alabama, Georgia, Illinois, Iowa, Indiana, Kansas, Kentucky, Michigan, Minnesota, Missouri, Nebraska, New York, Ohio and Oklahoma, and are looking to expand even further. They also have an E-commerce store for online shopping.
Unlike many other departments stores, Von Maur offer free gift wrapping and free shipping all year round, and not just for special holidays. They also offer a no-interest bearing credit card account, which is very attractive to many people these days. Another special feature within the stores is a performance by a live pianist who performs during the regular business hours.
Von Maur Careers
Entry-level workers as well as professionals are regularly sought for Von Maur jobs. For entry-level positions, experience is a bonus but not a necessity. These positions can include sales associates, stock associates and housekeepers. Exceptional customer service skills and attitude are essential, and workers should be positive and dedicated. A Von Maur application form can be found on their careers page. When you apply online, your application is guaranteed to get where it needs to go.
As well as entry-level workers, Von Maur careers also includes a number of professional and corporate roles. For these you generally need additional qualifications and experience to be considered for hiring, however, the company often promotes from within. Each store requires management positions, and corporate headquarters also requires professional staff to ensure the company is run efficiently. Employment with this company can be a great start to a rewarding career.
How old do you have to be to work at Von Maur? You must be at least 16 years old to be considered for Von Maur jobs.
The benefits available for eligible employees include health insurance including prescription drug plans, dental and vision, as well as sick pay. Paid vacation and holidays are available also. The wages are competitive, and there are discounts as well as premium pay options. A 401(k) retirement plan is available with the company matching. Another benefit is life insurance. The stores are generally open from 10:00am – 9:00pm from Monday to Saturday, and from 11:00am – 6:00pm on Sundays.
Job Descriptions & Salaries
Sales Associate – The main responsibilities of this role include customer service, such as assisting the customer with choosing their items, and answering any queries they may have. Other duties can be organizing the store displays, and the stock, and making sure the store is clean. Cashier duties are also required to complete the sale. The average wage is around $9.00 – $12.00 per hour.
Loss Prevention – Loss prevention involves ensuring the store, the staff and the customers are safe. Working undercover, you will be responsible for monitoring the surveillance cameras and any persons that may look suspicious. You are responsible for preventing theft. The average wage is around $12.00 – $17.00 per hour.
Sales Consultant – The main responsibility of a sales consultant is to assist the customer, particularly with choosing suits, and customized clothing options. Some departments work on commission and clothing incentives. Processing orders and ensuring customer satisfaction is a priority. The average wage is around $9.00 – $13.00 per hour.
Department Manager – The department manager is responsible for running their department within the store. Scheduling, assignment of tasks, and overseeing staff are duties of the department manager. Assisting other staff that needs help is also required. The overall responsibility is to make sure the department is running at 100% effectiveness. The average wage can be between $12.00 and $19.00 per hour.
Von Maur Interview Questions
Before attending an interview it is a good idea to try and prepare some answers to potential questions while you have time to contemplate.
Explain how you would be an asset to this company? This is your opportunity to sell yourself. Don't be too arrogant, but point out your skills, qualifications, or personality traits that would be ideal for this position.
Are you willing to work overtime? Store hours may be extended at some time, or staff may need to be covered. Answer this question honestly, and if you are unable to work overtime, give them a reason.
Why do you want to work for this company? Most companies will ask this question during an interview. Research as much as you can about the company and come up with some points that you admire about the company.
What is your expected salary? You shouldn't answer this question with a figure. Instead, you should say that you would expect to be paid according to your experience, qualifications and skills.
Where do you see yourself in five years time? This is to find out whether you are looking for a career or just a fill-in job. The best way to respond is with honesty. If you have a five-plan goal, that will always look good to an interviewer.
Advice For Application Process
The official website explains how to apply for Von Maur online, and also lists all available job opportunities. There is no download application form available, therefore no printable application form that you can take into your local store. If you find a printable application for Von Maur, check that it is a legitimate form. Some stores do have a free application form you can fill out, but you need to enquire with them. Von Maur jobs online give full job descriptions so you can see what is required to apply. The online application form is simple to fill in and submit.
When you apply for jobs at Von Maur, be sure to attach a copy of your resume and a cover letter. This lets the potential employer see what your experience and qualifications are before inviting you for an interview. Make certain that everything on your online application form is correct and true. The same goes with your resume.
Sometimes it can take a while before you receive a response. This is often due to the volume of applications they receive. If you haven't' heard back within two weeks, you can ring their human resources department or pop in to your local store and ask for the manager. Try not to do this during peak shopping hours though, as they will be busy. Following up on your application will show enthusiasm and initiative.
A job interview can be a daunting process, so the more you know before you attend, the better. Do some research into the company, and the products they sell. Look at any videos they have produced to give you an idea of what the company is all about. Prepare your answers, and some find it helpful to take a copy of their resume into the interview with them.
Also See:
Sears: Visit the Sears application.
Fred's: Visit the Fred's application.
Fred Meyer: Checkout the application page for work at Fred Meyer.
Marshalls: For career opportunities, fill out the Marshalls online application.
Farm And Fleet: Farm And Fleet offers opportunities for both, beginners and experienced roles.
Company Links
http://www.vonmaurcareers.com/
http://www.vonmaur.com/Default.aspx?PNM=au