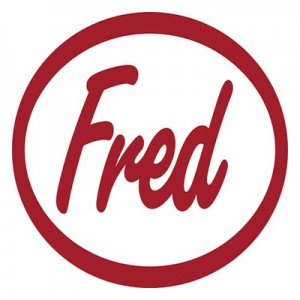 Fred's Inc. is an area chain of discount retail stores located in much of southeastern United States and part of the Midwestern area. With nearly 700 stores and 300 pharmacies, it has locations in 15 states all across America. The headquarters sits in Memphis, Tennessee.
Since 1947, Fred's has tried giving the consumer a reasonable price for every-day items. Competing primarily against other deeply discounted stores, like Dollar General and Dollar Tree, this marked-down retailer resides in towns with smaller populations.
Due to the economic crisis in 2008, many locations closed down. Poorly performing stores shut their doors, but many within each state remained open. The remaining stores have seen considerable growth in the past five years. Through corporate donations or in-store offers, Fred's donates much of its money toward some widely known charities and some not-as-well-known charities. Profits go toward the American Cancer Society, Children's Miracle Network Hospitals, Hero Hats, and the Panda Pals Program, among others.
Most consumers are familiar with the American Cancer Society and the Children's Miracle Network, but Hero Hats and Panda Pals is much lesser known. Hero Hats is set up by way of a fundraiser for the fallen heroes of September 11, 2001. Each year, for one dollar, customers can purchase a hero hat for the local emergency teams. To date, over $2 million has gone to the men and women selected.
The Panda Pals Program, another lesser-known charity, is designed to provide help to the Memphis Zoo animal care. More than $750,000 has been given freely to this organization through Fred's Super Dollar. There are links at the bottom of this page for more information.
This company's mission is to be the hometown discount store, which provides its customers a fun, friendly, fast, low-price place to buy goods. Their vision is to put a smile, continuously, on customers' faces. They also make several promises to their patrons. They vow to employ only team members who are courteous, helpful, and knowledgeable. They promise great low prices, a fast shopping experience, a fully stocked store, and a pristine environment.
They also make a few promises to their employees. They ensure a results-focused work surrounding, decisiveness and accountability, mutual respect and integrity, and open lines of communication. These values are what keep Fred's among the top low-cost retailers in their area.
Get Your Degree!
Find schools and get information on the program that's right for you.
Powered by Campus Explorer
Fred's Careers
Each location is different, but with Fred's jobs, there is a place on the team for nearly everyone. From store cashier to area manager, this corporation makes room for those who would like a job in the retail industry.
A family-oriented, close-knit company, Fred's has maintained high standards throughout the years by providing low prices, great working environments, and customer satisfaction. Working on a team so dedicated can lead toward salary raises, in-house promotions, and a satisfying career. Below are some common job titles with a brief definition of responsibilities and salaries. You will also read how to apply for Fred's online, for those who wish to have employment with this establishment.
Fred's is an equal opportunity provider. They do not discriminate against religion, gender, sex, sexual orientation, national creed, color, or disability. Store managers receive salary rather than hourly wages. This number can be anywhere from $38,000 to $43,000, with a bonus potential. The salary is based on work experience and skill levels.
Pharmacists' hourly wages can be competitive. At this establishment, that can mean $50.00 per hour to $60.00 per hour, depending upon experience and job history. Each candidate must also pass the state board and the state law board.
Assistant managers are paid anywhere from $9.00 per hour, to $10.00 per hour. This wage is determined by relevant work experience as well as the store size where applying. Pharmacy technicians can make hourly wages of $10.00 to $15.00, depending upon experience and reliability. This position is great for students studying to become pharmacists, giving to each individual working knowledge in the field.
How old do you have to be to work at Fred's? To be considered for a job with this company, applicants must be at least 18 years of age.
At many locations, drug testing is required before the hiring process. Applicants must also verify citizenship, or a working Visa before being hired. As with any job, it is important to be honest about any past felonies or convictions. Not every location performs background checks, but many do inquire. Business casual is acceptable for interviewing at this company. No blue jeans, open-toed shoes, or revealing clothing should be worn. Looking neat and clean is suggested for any interview.
If applicants have questions, they should be addressed before the hiring process. During the interview, the hiring manager will ask questions to each candidate. Upon answering the questions, applicants usually have an opportunity to pose any questions he or she might have.
Fred's is a staple in many small towns throughout the southeast and Midwest. Providing support to the community, employees have a sense of pride while working for them. Committed to customer service and satisfaction guarantees, this business does its best to ensure consumer and team member comfort.
There is also an employee discount day many times throughout the year, offering employees a chance to participate in an even more discounted offer. Employees are also satisfied with the employee discount card, offered to most persons employed by this sizable corporation.
Fred's Job Descriptions
Throughout the Southeastern and Midwestern United States, this retailer has made a name for itself. Here are a few job titles along with a short job description for some titles, for those interested in working in a community-focused environment.
Store Manager
Associate, Cashier
Support Manager
Sales Associate
Pharmacist
Pharmacy Technician
Assistant Manager
Store managers should be able to provide direction and training to team members. This title also requires support for employees and day-to-day assistance with store operations. Usually, candidates will have five or more years of retail management experience.
Assistant managers are paid hourly, and the job is a full-time position. Candidates must understand merchandising, maintain a pleasant atmosphere of the store, and possess excellent customer service. Most job openings require at least two years of previous experience.
Pharmacists are a valued member of the work team at Fred's. This job requires extensive knowledge of all the laws and regulations concerning prescriptions. Each candidate should comply with all federal and state laws. Some duties of this position are filling prescriptions, assisting customers with his or her questions, and quality control.
Pharmacy technicians communicate directly with the on-duty pharmacist. This position requires applicants to maintain an ability to work in a fast-paced environment, with close attention to detail. With varied schedules, each candidate should be able to multitask; included, but not limited to, working the cash register, cleaning the pharmacy, filling prescriptions, data entry, and inventory control.
To see more job opportunities, please visit the links provided at the bottom of this article.
Fred's Interview
This business offers its employees comprehensive benefits packages. For those who qualify, health insurance, some dental insurance, and a chance to invest in the company stock is available. Benefits are available to most full-time and part-time employees. To find out if you qualify, please ask the hiring manager upon interviewing. Make sure to discuss these benefits during the interview stage of the hiring process to determine if they are right for you.
Advice For Application Process
To fill out a Fred's application, first go online to their website to determine which job opportunities are right for you. There is a link provided at the bottom of this article, which will take you directly to Fred's jobs.
Once on their website, it is good to know there is no download application form or printable application form—both of these can be picked up at a location and are free applications. Since there is no printable application for Fred's, you will need to physically pick on up, and then you will need to fill it out, and present the direct application to an employee at a local store.
While searching through the various available Fred's careers, make sure to preview the job descriptions by way of the Fred's jobs online link, located on their website. Compare those skills and responsibilities to your own experience. If you choose to use the direct application, make sure to fill out the required fields in blue or black ink—no pencil or colored ink.
If you choose to apply for jobs at Fred's online, you can link directly to the online application, which you will fill out immediately. You will have the option to attach a resume, if you have any past careers or jobs of which to speak. Once you apply online for Fred's careers, someone from the company will get back with you within two to three weeks, if you are a good candidate. At this point, an interview will be set up.
Big Lots, a direct competitor, offers its customers a unique shopping experience. With a fast-changing selection of name brand products, they provide a comfortable change to traditional retail shopping. From day-to-day consumables to housewares and seasonal products, Big Lots cuts prices for the budget-minded consumer.
Kmart, another direct competitor to Fred's, is a leading national discount retailer. Offering name brands at lower prices, it caters to low and mid-income families. Though many locations across the United States have closed, Kmart still offers a full service shopping experience to its many customers, worldwide.
Also See:
Big Lots: Visit the Big Lots application.
Ross: Checkout the application page for work at Ross.
Bealls Texas: Visit the Bealls Texas application.
Belk: See this page for jobs at Belk.
Michaels: See our resource page for more information on Michaels careers.
Company Links
http://www.fredsinc.com/corporate/