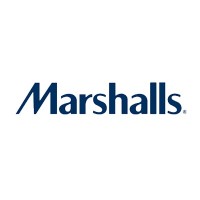 Marshalls is known for offering high quality brand name products at a price that is easy on the consumer's wallets. Providing brand names at a great price is not the only thing that makes this business great; it also aims to provide customers with great service to keep them coming back.
Marshalls is a department store that is owned by the TJX Company, which also owns such stores as T.J. Maxx, Home Goods, and Sierra Trading Post. They have locations across 42 states and have recently started opening stores in Canada. It was founded in Beverly, Massachusetts in 1956 and they are based out of Framingham, Massachusetts. To apply for a position, you can use the application listed.
This department store is known for its prices, but they are also known for their contributions back into the communities. They contribute to such organizations as St. Jude's Hospital, Juvenile Diabetes Research Foundation and Domestic Violence Prevention amongst other local and national level charities. The charities they help fundraise for have an emphasis on families, which is in line with their own philosophies.
On top of all of that, Marshalls is also a place that has core values that are in place to make this a great place for employees and an asset for a community to welcome into their neighborhood.
You should apply to a company like this if you are looking for more than job but rather a career that a person can grow with. Marshalls jobs can be great for those looking for temporary or seasonal employment, but Marshalls careers bring great benefits to the employees that gain experience within the business.
Company Facts:
Marshalls has around 913 stores.
Get Your Degree!
Find schools and get information on the program that's right for you.
Powered by Campus Explorer
Alfred Marshall started this department store in Beverly, Massachusetts in 1956. He joined together some other businessmen to create a department store that sold quality products at low prices.
TJX, a corporation that also owns T.J. Maxx, Home Goods and Sierra Trading Post, purchased Marshalls in 1995.
Marshalls holds local communities and families close to the company's heart. As a result, their products and charitable donations go towards those causes.
It is important when applying for a place like this that you follow the procedures as they are written out. This will ensure that you can become a part of a business that treats their employees and customers very well.
Marshalls Careers
How old do you have to be to work at Marshalls? For entry level positions, like a store associate, you must be at least 16 years of age. Marshalls jobs do grow with the worker, if they would like an opportunity to have a Marshalls career for their future of moving up in the ranks of the corporation. There is room for advancement for employees that are diligent in their responsibilities and the values of this business. Your salary will go up as you advance.
Marshalls is a company that believes that quality should not cost a fortune, and that customer satisfaction is the most important priority as a company. That, in combination with its commitment to the local community, makes it a great company to work for. They are an equal opportunity employer, with special opportunities for college students and recruitment for servicemen and women who have left the military and are now seeking employment.
There is a specific process that is followed when it comes to people seeking employment. The company expectations are clearly listed for interested parties so that they can find the right position for them. They can easily find something in this field with any experience level. This company needs people of all talents to help them stay the successful company that they are.
Marshalls Job Descriptions
Here is a more in-depth look at jobs that one can find with this company.
Entry-Level:The great thing about Marshalls entry-level positions is the room for an employee to move up the ranks within the store, and even within the company. They provide their staff with good pay and competitive benefits that can be enticing for something who is looking for work.
Here are some entry-level positions a job seeker can find within this company:
Sales Associate
Administrative Assistant
Loss Prevention Intern
Maintenance Technician
You can find information on the job descriptions and responsibilities on the company website.
Management Positions:If you have previous experience within this industry, you could be able to find great options for higher level positions. Be mindful that many of these higher level positions do require a certain level of experience and education to obtain. With the higher positions, you will get higher pay and additional benefits.
These are just some of the management level positions that are in this company:
District Manager
Store Manager
Assistant Store Manager
Loss Prevention Detective
Distribution Center Supervisor
Merchandise Controller
There is more information on the job descriptions and responsibilities for these positions on the company's website.
Average Wages and Benefits:Salaries will vary based on experience and job level. For instances, a sales associate will only make around $8-$9 an hour. A retail manager can earn around $75,000 a year. An operations manager can earn $54,000 a year.
Benefits of working here can vary depending on if you are working at the retail level or in corporate, as well as meeting other requirements like time with the company or being full-time. The benefits are quite competitive. As well as offering medical and dental insurance, you can also get life insurance and disability. You will also get vision discounts.
Other benefits that they might offer are a 401k savings plan, and leaves as necessary due to illness, personal reasons and bereavement. You might get store discounts and might also get a college savings program and access to a scholarship award program.
At the corporate office, you might enjoy these benefits on top of other ones like on-site amenities that can make your life easier. This includes day care, cafeteria, dry cleaning and fitness centers. There are many reasons that make this an excellent company to work for.
Advice For Application Process
You are able to go to the company website for information on how to apply at Marshalls online. Viewing their job application online is convenient for the job seeker. You will also find downloadable applications so that it becomes a printable application for Marshalls and you will be able to bring it to the store, along with your resume. These are free applications for you to print. At the store, you should be able to find out if they are hiring.
When looking for Marshalls jobs online, you will be able to find job opportunities to find one that fits what you are looking for. You are able to read the job descriptions and get a feel for the responsibilities of the positions that are available so you might find the right one for you.
Before gaining employment, you will hand in your Marshalls application and wait for your big interview. Be prepared for the questions they will ask to see if you are a right fit for this industry.
You could download an application for Marshalls jobs on their websites. For entry level positions, you will find a printable application form to bring in the store, while other positions might allow you to apply for Marshalls jobs online.
Some positions that one might find within this industry are sales associate, loss-prevention specialist, management positions at the store level. Within the corporate office, you will find administrative and higher level positions like logistics or human resources.
Hours of Operation:The store hours are as followed: Sunday: 11am – 8pm, Monday – Saturday: 9:30am – 9:30pm.
Tips for Getting the Job:
These are just a few steps that can help you with getting that position within Marshalls:
You should make sure you have an updated resume or CV to present with your application, as well as to bring in with you when you have your interview.
Keep in mind your qualifications, strengths and other valuable work experience. You should not apply for a job in which you have little to no experience or interest in. This wastes your time and the time of your interviewer.
Prepare for potential questions before your interview. There is information that you may find online about possible questions so that a person can really prepare for this.
Make sure that you complete the application according to the instructions. If you do not do this, it will look poorly on yourself and make you less enticing to Marshalls.
Other Helpful Tips:
These are some additional tips that might give you an advantage when interviewing and after the fact:
Dress in appropriate attire for your interview. You do not want to show up to your interview in jeans and sneakers. Dress in appropriate business casual attire, or business attire, depending on the level of position that you are applying for.
During your interview, be articulate and clear when answering questions. You should be honest and confident. Interviewers can see right through you.
It has been shown that if you drop an email or note to your interviewer after the fact, that the interviewer looks kindly on that simple act. In the note, you should mention that you were checking in to see if there were any additional questions and to thank them for the interview. It shows that you are appreciative of their time and that you are serious about the position.
Competitors
If you might be interested in this industry, there are a couple other companies that you could look into. JCPenney is one of these companies. They are a retail store that has stores across the country. They offer quality products at reasonable prices. This can be a great place to work, however they have been reducing the number of stores as a result of a need to cut costs.
Another competitor within this industry is Macy's. Macy's is known for selling high end items at a higher cost than other stores. They are a high performing company that has high standards for their employees.
Also See:
Bealls Texas: See our guide for careers at Bealls Texas.
Target: Visit the Target application.
Macy's: Macy's offers opportunities for both, beginners and experienced roles.
Stein Mart: For career opportunities, fill out the Stein Mart online application.
Goody's: See this page for jobs at Goody's.
https://www.youtube.com/watch?v=slMY0gbGP7w
Company Links