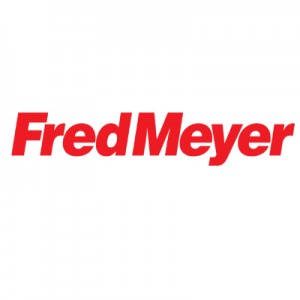 Fred Meyer is a business that is committed to their customers. They strive to put their customers' needs first. In any one of their stores you will find anything from electronics, home improvement, to toys and games. With stores in Oregon, Alaska, and Washington, this company offers their services and employment opportunities in the Northwest region.
Having a job with this company, you will enjoy a friendly work place, where you will be recognized and rewarded for you efforts to work hard and provide top-notch customer service. Not only do they endeavor to help their customers directly in their stores, they also have a wide variety of community programs they support. Read more about the programs they support below.
Located in Portland, Oregon, a job at headquarters will allow you to share your skills and experience with other Associates through trainings and development. Working for headquarters, you will have the opportunity to work in finance, human resources, public affairs, sales promotion & marketing, etc. If you have experience in any of these areas and think a career at their headquarters is right for you, apply online today.
Fred G. Meyer was 22 years old when he moved to Portland, Oregon in 1908. There he used his previous experience in his family's grocery business to begin selling coffee to laborers at farms and lumber camps. As he worked with his customers and learned more about the service industry, he developed an idea for a brand new kind of store.
He opened the first Fred Meyer in 1922 in Portland. He wanted his customers to have direct access to all the things they had previously had to shop for in separate stores. Mr. Meyer developed a store with meat, produce, cheese, and other goods all in the same store. Today the company is not only known for this history as well as its excellent customer service, but also for the community programs it offers. There are programs in sponsorship, perishable donations, and store doorway activities.
Through their Fred Meyer Fund along side the Fred Meyer Associates, they have awarded more than $15 million in grants in Alaska, Idaho, Oregon and Washington. Last year, they awarded almost $2.1 million in grants. This is only one of the ways they contribute to help the community. The Fred Meyer Foundation focuses on youth development/K-12 education grants hunger reduction grants, cancer research and awareness, military family support grants, and environmental education and stewardship.
Fred Meyer jobs are offered in a wide array of areas. If you think you are right for a position with this great company and want to make a difference in your community, go to their website to find an application form. Download application form now at the link below.
Get Your Degree!
Find schools and get information on the program that's right for you.
Powered by Campus Explorer
Fred Meyer Careers
If you are interested in a fulfilling career where you will be challenged, grow, have fun, and be successful, you are looking for a career with this company. With a job at one of their locations, you will be able to give back to the community while feeling good about the work you do. They offer jobs in a wide variety of areas.
Find Fred Meyer jobs online at the link located at the bottom of this page. There you will have access to a free application and a printable application for Fred Meyer. Read more below to learn information about the areas you could apply for. Looking for a job in manufacturing or distribution? They have positions including lift truck operators, mechanics, loaders, janitors, and inventory control available in Oregon and Washington.
If you are looking to develop your experience and add an internship experience to your resume, they offer summer internships in marketing, engineering, and fashion among other areas. Internships are made up of a ten-week summer program from June-August with 40-hour workweek. Internships have the benefits of paid positions, college credit, hands-on experience, and much more!
Do you have a degree in pharmacy? Gain experience while helping families in the communities served with a career in one of their in-store pharmacies. In order to work at this company you should be passionate about helping others, friendly, teamwork oriented, and polite. With job opportunities at both the advanced and entry level, job requirements will directly depend on the position you apply for.
In order to be considered for an internship, you should have a junior standing in college, a GPA of 3.0 or higher; must be eligible to work in the United States now and upon graduation, and have previous work experience with an emphasis on Customer Service. Store hours are generally from 7AM to 11PM daily, however, there are exceptions based on location and holiday hours.
Fred Meyer careers offer competitive wages, exceptional benefits, training programs, employee discounts, career advancement and more. Training programs are offered in management development, leadership training for management positions/corporate leadership, mentor program, and more. All associates must complete trainings in safety and customer service skills. Starting salary will depend on a few elements including the position along with the applicant's experience. The best time to ask questions regarding pay is during the interview.
Fred Meyer Jobs Descriptions
With an hourly job at one of their stores, you will have a variety of responsibilities, which will all be focused on the overall satisfaction of the customer. Fred Meyer jobs in an hourly position are available in the following areas:
Pharmacy, Food – Including Deli, Coffee Barista, Bakery, Meat & Seafood, Health & Beauty Care, Produce and Nutrition Center, Apparel – Including Cosmetics, Accessories, Shoes, Home & Garden, Fuel Center, Home Electronics, Customer Service – Including Playland, Cashier, Loss Prevention, Human Resources, Operations
Fred Meyer Interview Questions
Go into your interview prepared by doing background research on the corporation beforehand. Having done your research could make your interview stick out above other interviewees.
Practice answers to questions that you think may arise during the interview. Some questions that may be asked are:
Why do you want to work for Fred Meyer?
Do you have experience volunteering?
Have you worked in customer service before?
What makes you qualified for this job?
How would you handle a dispute with a fellow employee?
Show up early. Get to your interview 5-10 minutes before the time scheduled. This will demonstrate your punctuality. Discuss your relevant background experience and education. This is a good way to highlight the value that you will bring to the business. If you have volunteer experience be sure to mention this in the interview.
Act confident but not overconfident. The interview is a great way to demonstrate why you deserve the position, but do so without acting too arrogant. Answer questions using full sentences and try to include a relevant anecdote. This will make your interview more personable as well as memorable.
Demonstrate your communication skills in the interview. Customer service jobs require great communication skills; so do not let nervousness at this stage affect your chances. Maintain eye contact throughout and smile. At the end of the interview, be sure to thank your interviewer for their time and tell them that you are looking forward to hearing back. Lastly, if you have not heard from HR within a few days, follow-up by telephone or email in order to see what your chances are of being hired.
Advice For Application Process
In order to complete your Fred Meyer application in the most timely and efficient manner, consider the following tips
How to apply for Fred Meyer online
The Fred Meyer application process will take up to 50 minutes. This timeframe will depend on the position for which you are applying. Once you have applied, your application will be kept on file for 1 year. You will have the option to make a user name and password in order to restart your online application if you feel you are not able to finish it in one siting.
You will have access to a direct application as well as a printable application form.
For the application process you will need your employment and educational history, your social security number, and a list or previous addresses. Apply for a job that meets your interest and your experience. Start by reading the job description of the available positions. If you do not have the experience or degree to apply for a job in an in-store pharmacy, but have experience in management, try applying for a management position in an hourly store position.
Always act professionally when communicating with Human Resources. Responding quickly to questions or concerns will not only show your professionalism but also your eagerness to work with them. Apply for jobs at Fred Meyer today and start your journey to success.
With a job at Fred Meyer you will be considered part of a community. You will work directly to help the people and area in which you serve. Employment with this company means being respected and recognized. If you cannot find a local store but are interested in working in this industry take a look at Bloomingdale's or Marshalls.
Also See:
Walmart: See our resource page for more information on Walmart careers.
Marshalls: See this page for jobs at Marshalls.
Belk: Visit the Belk application.
Sears: See our guide for careers at Sears.
Saks Fifth Avenue: Use the Saks Fifth Avenue job application to apply here.
Company Links
https://www.fredmeyer.com/topic/store-hours
https://www.fredmeyer.com/topic/fred-meyer-community/#/community-programs-3
https://www.fredmeyer.com/topic/history-2