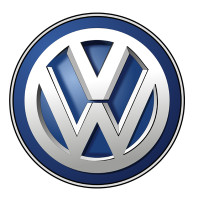 Volkswagen is a German car manufacturer that is based in Wolfsburg, Lower Saxony, Germany and that was founded in 1937. The Volkswagen is part of the holding entity Volkswagen Group, which started in 1975 and is the biggest automaker internationally. To join this immensely successful company, you can fill out a Volkswagen application.
The company has three cars on the top 10 list of best-selling cars of all time. These cars are the Volkswagen Golf, Volkswagen Beetle, and Volkswagen Passat. This company is the only car company with three cars on the list. In German, Volkswagen means "people's car." Its slogan is "Das Auto," which means "The Car."
Volkswagen jobs are available in many countries. You can find a link to the Volkswagen job application online at the bottom of this article. Joining this company means you will become a part of a company working on electric cars, ethanol vehicles, flexible-fuel vehicles, and hybrid cars. The company's innovation is the key to its success. In 2012, the company made over $21.7 billion in profit.
Volkswagen careers are truly international as the company has local factories in many countries, including Germany, Mexico, the United States, and Poland. The company is a great place to work as it has a work council that restricted company email on company phones from 6:30pm to 7:30am. You can apply online to become one of the company's over 190,000 employees.
Volkswagen Careers
Volkswagen careers are for people interested in innovation, teamwork, and problem solving. With many challenging opportunities with the change for career-advancement, this could be the place for you. Check out the current job postings and apply for jobs at Volkswagen. Each country has its own job website, making it easier to find the right position.
The company offers a graduate program. This is for recent college graduates interested in careers in the automobile industry. The program introduces people to mentoring, networking, and all levels of the organization. In the program, you rotate through different positions, experiencing entry-level responsibilities. Many people in this program are hired into full-time positions. Check out the website for the requirements for this program and then complete a printable application for Volkswagen.
How old do you have to be to work at Volkswagen? To work for this company, you must be at least 18 years old. There are several entry-level positions. These include sales and customer service. At dealerships, there may be other entry-level positions, such as maintenance. If you are interested in a more skills-based job, you can join the graduate program.
Benefits include a vehicle lease program, competitive compensation, and travel opportunities. The work environment is focused on diversity, inclusion, development, achievement, and teamwork. The company strives to innovate and maintain it status as a top automobile company. It does this by hiring the best people and keeping them with its amazing benefits program.
Volkswagen Job Descriptions
Engineer – The job is to investigate problems, implement improvements, and monitor quality. You will participate in department planning and designing meetings. To find problems and solutions, you will review the production process, prepare reports, gather data, and track progress. There are engineering jobs in man departments within the company, helping you focus on the skills at which you excel. 
Marketing – You will develop, manage, and maintain marketing programs. This includes increasing vehicle repurchase loyalty of cars and parts. You will also develop intelligent marketing programs that increase customer loyalty and use of the program. To do this, you will work with many people in the corporate work and communicate new programs and innovations to dealerships. Boosting sales is your ultimate goal. 
Sales – This is a dealership job. You will sell cars to customers by using your deep knowledge of the company's products to point them the product that fits their needs. This job requires good personal skills, knowledge of cars, and an ability to sell. There is a base salary with generous commission. 
Technician – This job is available in a variety of departments. Depending on your expertise, you will work on a certain aspect of the car, doing design work, troubleshooting, and development. This job requires a special degree and prior experience. To find a technical position in a department that interests you, you can go online to view open jobs and download application form. Salary depends on experience.
Volkswagen Interview Questions
To help secure employment, you should hold a mock interview by practicing answers to the following questions.
What drew you to this job? Asking why you completed an online application is a very typical way for an interviewer to start an interview because it gets to the heart of the hiring process. Being able to give compelling reasons about why you are interested in this position and why you are a good fit for this position will help you.
Why are you qualified? When answering, you should mention skills that you have that are also in the job description. It could also be helpful to briefly list what Is on your resume. Remember to focus only on working experience that a related to this industry, as those are what the interviewer is interested in hearing.
What do you find challenging? Everyone has difficulty with some things, and it is important to know what your shortcomings are. However, it can be hard to find a way to talk about them. The best way is to explain your weaknesses and then to explain how you are working on facing these obstacles.
Describe your most recent project. This question will help the interviewer get a sense of what sorts of things you work on and how you go about accomplishing a task. When answering, be specific and thorough in explaining your thought processes and actions, as this shows how you take on jobs.
What do you admire about yourself? It can be hard to talk about your positive traits without feeling like your bragging. In addition to just mentioning a trait about yourself that you like, explain how you worked for this trait or how you have used it. Giving a career-related story could help.
Advice For Application Process
The application process for Volkswagen jobs may seem daunting, but in reality, it is straightforward. How to apply for Volkswagen online: You can view all job opportunities by locations on the company website. Each posting has a list of responsibilities, so you can learn what careers interest you most. Complete a Volkswagen application for every job that interests you.
In order to complete the application form, make sure you can answer every question that is asked. Leaving parts of the form blank can arouse suspicion, meaning your free application may be rejected. The goal of the direct application is to qualify for an interview. This is because the printable application form only has basic questions, so hiring only happens after an interview.
Therefore, the interview is the most important part of the process. You should prepare even more thoroughly for the interview than you did for the applications. To do this, make sure to do plenty of research on Volkswagen jobs online and to do a mock interview. On the day of the interview, make sure to show up early and to dress well.
Once you have completed your interview, it may take a few days for the company to contact you. This is normal, so you should not worry. However, if you do not hear anything within a week, it could be a good idea to contact the company and to inquire about the status of the hiring process.
Also See:
Fresenius Medical Care: See this page for jobs at Fresenius Medical Care.
Lexus: Visit the job application for Lexus to apply today.
AAA: Visit the job application for AAA to apply today.
Carquest: See this page for jobs at Carquest.
Homewatch Caregivers: Visit the job application for Homewatch Caregivers to apply today.
https://www.youtube.com/watch?v=hQGGq-i4u2w
Company Links
http://www.volkswagengroupamerica.com/careers.html
http://www.volkswagenag.com/content/vwcorp/content/en/the_group.html