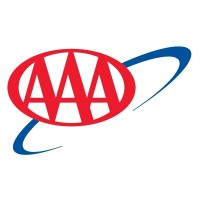 AAA or the American Automobile Association provides a number of different services to automobile owners and drivers throughout America.  It is a federation of a number of automobile clubs across the country.  To find out how to apply for AAA online, follow the link at the bottom of the page to submit your AAA application today.
The federation dates all the way back to 1901, when the automobile clubs of Chicago, New Jersey and the Automobile Club of America banded together.  Many clubs have joined together with their neighbors over the years, but there are now 69 different clubs that are members and owners of the federation.
They began by providing motorists with road maps and hotel guides but in the years since they have diversified their products and services.  Now, in addition to maps and guides, the AAA also provides roadside assistance, vehicle insurance, driving instructors, driving safety programs and general motoring advice.
The federation has also expanded to be able to provide assistance to members when they are overseas by partnering with equivalent associations in some other countries.  They currently have agreements with the Canadian Automobile Association, the Royal Dutch Touring Club and the ARC Europe, which includes the UK, Netherlands, Germany, Italy, Switzerland, Belgium, Austria and Spain.
AAA Careers
There are many diverse opportunities with AAA careers.  The typical job positions available in the branches are Sales Agents, Branch Specialists, Claims Representatives, Membership Specialists, Insurance Service Representatives and B2B Memberships Sales Associates amongst many others.  As the careers are so diverse, the exact specifications change between the many job roles.
You will also be able to find many corporate vacancies with AAA jobs.  The areas that are accepting applications include Accounting, Analysis, Human Resources, Marketing, Information Technology and Sales.  For most of these roles you will need a degree in a relevant field and a specified amount of professional experience.
How old do you have to be to work at AAA?  You must be at least 18 years old or over to apply for jobs at AAA.
Get Your Degree!
Find schools and get information on the program that's right for you.
Powered by Campus Explorer
Job opportunities in this area come with a number of benefits including a comprehensive insurance package with medical and dental, an employee assistance program, a 401(k) retirement plan and tuition reimbursement.  You'll also be entitled to paid time off as well as a number of discounts and packages that come from being a member of the AAA.
The hours of operation will vary depending on the location you're working in and what specific career you have.
Job Descriptions & Salaries
Sales Agent – Working in this role you'll need to have a detailed knowledge of all of the various products and services offered by the organization.  Using your excellent customer service skills you will market the products to potential customers and build lasting relationships.  The typical salary amounts to around $37k/year.
Branch Specialist – This job is mainly focused on customer service.  The responsibilities will involve helping customers with their requests and enquiries.  You will also need to be familiar with sales techniques to be able to promote products to customers.  There will be some administrative duties to complete on a daily basis.  The salary starts at $25k/year.
Claims Representative – The job description for this position will require you to handle the claims that are assigned to you.  You will need to investigate the claims and work with the customer throughout the process to guide them.  You'll need to be familiar with all necessary regulations.  The salary for this role will start at around $38k/year.
Driving School Instructor – This role is split between teaching students in the classroom as well as one on one training in a vehicle.  You will be afforded a large amount of independence in this job when you schedule your appointments with clients and carry out your lessons.  You will be paid per lesson from $20-$30 per hour.
AAA Interview Questions
You will need to practice some common questions to prepare yourself for your interview once you've submitted your AAA application.
Tell me about yourself.  Make sure you don't stray off topic when you answer this question.  Keep all of your answers relevant and use them as a way to demonstrate that you are the right person for the job.
How would you handle an angry customer?  Many AAA jobs will involve a large amount of customer service so you will need to be able to show the hiring manager that you are able to prioritize customer service even in difficult situations.
What is your biggest weakness?  It's often hard to answer this question because you don't want to highlight your negatives, so you need to compensate by saying what you are doing to overcome your flaws.
Do you have any sales experience?  This is often an important part of many careers in this industry.  For some roles it won't be necessary to have prior experience but it always helps so describe your experiences here.
Can you work independently?  Being able to be self-motivated is very important.  If you have a specific example that you can talk about from your previous employment that will help to demonstrate your point.
Advice For Application Process
You can search for AAA jobs online to find the dedicated careers section of their website.  Note that you will have to find your local branch to be able to submit an AAA job application online.  Once you've found your branch and job role you can apply online by filling in the online application form.
If you want, you can also take your resume down to one of their locations to make a direct application for some jobs in person by requesting a free application form.  You can't download a printable application for AAA.  You should also be aware that they may ask you to apply online depending on what job you are looking for.
The entire interview process should only take a few weeks to complete at most.  You will most likely be asked to more than one interview before you're made an offer of employment, one on the phone and one in person, so make sure you are adequately prepared for both types.
Most of the questions that you are asked will be behavioral questions that will require you to give a specific example from your employment history.  Always answer in complete sentences and give some context to each situation as well as explaining what the results were.  Remember to smile and remain positive throughout.
Also See:
Mercedes Benz: Checkout the application page for work at Mercedes Benz.
Budget Car Rental: For employment at Budget Car Rental visit the application page.
McKesson: See this page for jobs at McKesson.
Carmax: See our guide for careers at Carmax.
Volkswagen: See our guide for careers at Volkswagen.
Company Links