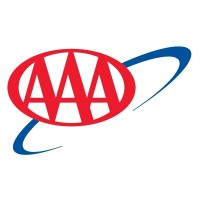 The American Automobile Association or simply Triple-A is a non-profit member service organization that provides emergency roadside assistance that includes towing, tire changes, battery replacement and minor mechanical repairs.
They were first established back in 1902 in Chicago, Illinois. It was an alliance of nine motor clubs that banded together in response to inadequate roads and highways suitable for vehicles.
Within years of its inception, other services such as the roadside assistance program, city street maps, travel services and automotive research center for vehicle emissions and performance were made available to its members.
Employees are offered a substantial benefits package that includes comprehensive healthcare and dependent care plans, life and disability insurance, retirement savings through 401(k) contributions, paid time off, flexible work arrangements and free AAA memberships.
The group has been offering exceptional service for over 100 years. Still, they continue to value their members and their employees. Both are working together to make them an employer of choice.
How old do you have to be to work at AAA?
You must be 18 years of age or above to apply for a job with AAA. A high school diploma, GED equivalent or relative experience is usually required.
AAA Careers
This auto club offers a variety of employment opportunities from career tracks such as automotive services, customer service, claims processing and sales. Here are some of the currently open ones:
Service Driver: A service driver provides emergency road service. They help resolve minor automotive servicing issues that include jump starting a vehicle, changing tires, providing lockout services, fuel delivery and other minor mechanical issues. They also take care of vehicle towing and recovery for AAA members.
Driving School Instructor: Instructors conduct classroom training and on-hand driving training sessions for new drivers. They develop and perform learning activities to support students and conduct post-training skills evaluations. They maintain all student records and documentation required by the state.
Automotive Technician: Assesses, performs and approves the diagnostics of every vehicle that passes through the service center. They perform all mechanical repairs including brakes, suspension, engine works, tire alignment and the fuel system. Extensive automotive repair knowledge and at least 3 years of repair experience are required.
Membership Sales Agent: Sales agents source, develop leads, prospect and networks to help the center achieve its sales goals. They coordinate events and presentations with eligible businesses and organizations to discuss the advantages of joining the AAA network. A minimum of 2 years retail and customer service experience is required to apply.
Auto Club Insurance Agent:  Insurance agents help the company meet its financial goals by selling Auto Club memberships and other insurance products. They develop customer networks, hold appointments and conduct vehicle inspections as part of pre-sales activities. They also build and maintain relationships with existing members.
Sales Cashier: Duties include carrying out general clerical works, processing insurance and membership payments, updating member information and maintaining member records. They track and report payments, bills and credits as required. They help maintain office inventory and order supplies if needed. They assist to keep the workplace clean and orderly.
Claims Associate: A claims associate is responsible for handling and adjusting insurance claims. They review and interpret policy to identify actual coverage. They evaluate claim details and negotiate a settlement with its members. You'd need to attend a 6-week intensive training on claims processing procedures and systems.
Auto Damage Field Appraiser: A damage field appraiser investigates, evaluates and negotiate on moderate to highly complex automotive claims. They handle auto physical damage claims in accordance with the Interinsurance Exchange policies and requirements. A bachelor's degree and work experience in the claims processing industry is required to apply.
Administrative Assistant: Administrative assistants provide clerical support to the claims department. They handle secretarial duties including creating and maintaining personnel files, they compile and process attendance records and create various center performance reports accurately and in a timely manner.
Emergency Roadside Specialists: They assist customers who call in and request for roadside assistance. They gather details on the motorist's location and experienced issue with the disabled vehicle. They will dispatch emergency road technicians to attend to the motorist's needs, start up the vehicles or tow them to garages for repair.
AAA Application
Applying for a job with AAA is easy. Sift through their Careers page and search for a job opening that interests you and fits your skill set.
All applicants need to create a hiring profile on their corporate website. Have your resume and other relevant documentation ready as you apply for the job. You will need to supply your personal, educational and employment history.
If your skills match the position you applied for, a hiring officer will conduct an initial phone interview. Then another set of face-to-face interviews with HR and the hiring manager. The whole interview process varies per location.
The organization follows a rigorous recruitment process that includes multiple levels of verification. They conduct a thorough background check, require a drug test and a Motor Vehicle Records check for service equipment drivers.
With this stringent process, it is vital that all information shared is accurate and updated. Your forms should be well-structured and complete. Have your cover letter and letters of recommendation together with your resume.
Things To Know About AAA 
Culture
The organization adheres to a "Members first" policy. Everyone ensures that all their actions start and end with the member's benefit in mind. They ensure that they're doing the right things to meet and exceed their expectations.
Newsworthy events
When Hurricane Harvey hit the country, the Auto Club came to the rescue and sponsored a Month of Helping for the hurricane's victims. They filled a semi-trailer with boxes of new items for affected families, babies and even their pets.
What is the company known for?
The Diamond Awards – Every year, the group inspects various hotels and restaurants and evaluates them against the Diamond Ratings Guidelines. They assign ratings from 1 to 5 AAA Diamonds. Their review results are published to provide insight for traveling members.
Social efforts
Promoting community safety is one of group's main thrust. They continuously sponsor and support safety-focused initiatives such as DUI awareness campaign, car seat safety programs and senior mobility programs.
Application Links
Company: https://www.aaa.com/stop/
Careers: https://careers.aaa.com/
Application: N/A