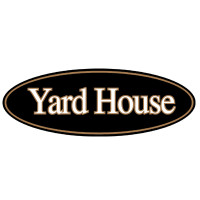 Yard House is a chain of restaurants and bars with a focus on providing a range of different craft beers.  You can find many different opportunities for a variety of job roles.  To find out how to apply for Yard House online, follow the link at the bottom of the page to start a Yard House application for your local restaurant.
Yard House is owned and operated by Darden restaurants whose other brands comprise of Oliver Garden, LongHorn Steakhouse, Bahama Breeze, Season 52, The Capital Grille and Eddie V's.  Darden Restaurants was formed in 1938 by Bill Darden who started off by opening a small restaurant with only 25 seats.  Yard House itself has locations in over 20 states.
The restaurants like to share their passion for beer.  Each location has a slightly different range of craft beers, beer cocktails, ales and ciders.  They produce their own variants on classics as well as inventing some of their own.  Customers can try 6-flavor samplers so that they can have a taste of a few different beers.
Their food menu is almost as varied as their drink selection.  There is a large range of appetizers picked from different cultures.  From their larger dishes you can find soups, salads, sandwiches, burgers, tacos, pizzas along with larger entrées including seafood, chicken, steaks and vegetarian options.  There are also many delicious and mouthwatering desserts.
Yard House Careers
Yard House jobs provide many different careers based in their restaurants.  Typical positions are Bartender, Server, Host/Hostess, Line Cook, Dishwasher and Busser.  They are also accepting applications for Assistant and General Managers for the restaurants.  To apply for these roles you will need to have proven experience in a leadership role.
For corporate positions you will need to search harder as there are fewer advertised and they are not listed on the careers section of their website, but they do come up from time to time on various recruitment websites or if you go through Darden restaurants, their parent company.  The typical roles will be across the departments of Administration, Finance, HR and Marketing amongst others.
How old do you have to be to work at Yard House?  You need to be at least 18 years old or over to apply for jobs at Yard House.
There are many benefits that come with Yard House careers.  For those working in Team Member positions you will have the opportunity to make good money in tips in addition to your pay.  There are also many possibilities to move up the management ladder.  Many full-time employees will receive healthcare packages and a 401(k) retirement plan.
The restaurants open at 11am daily and then close at 12am Sunday to Thursday and 1am on Fridays and Saturdays.
Job Descriptions & Salaries
Server – The responsibilities of a server include a variety of tasks on a daily basis like processing customer orders and recommending menu items, bringing food to the tables and maintaining the appearance of the restaurant.  There will be other general duties assigned by the managers.  The average pay is around $7/hour.
Host/Hostess – In this position you will be the front line in greeting customers.  You will welcome guests when they come in and seat them or organize the waiting list if the restaurant is busy.  Hosts also handle reservations.  You will need good knowledge about the restaurant and its menu.  The typical pay is between $8-10 an hour.
Bartenders – Bartenders will serve drinks to customers and will need to be able to mix a variety of cocktails.  In addition to taking customers' drinks orders your responsibilities will include maintaining the bar including cleaning, restocking items and other tasks as they come up.  The hourly pay is between $6-7/hour.
General Manager – Managers are responsible for monitoring the performance of the restaurant from staff management, training and scheduling to ensuring high levels of customer satisfaction.  Managers will also have administrative duties and manage budgets and other paperwork.  The General Managers will also liaise with Regional Managers.  The salary starts at $54k/year.
Yard House Interview Questions
After you submit a Yard House application make sure you prepare for the interview by going over the answers to some common questions.
Why do you want to work here?  Choose some things about the environment and the culture of the company that made you want to apply there in the first place, it helps to do some research before your interview. 
What experience do you have in the industry?  Check the job description carefully so that you can talk about the experience you have that is relevant to the position.  Be specific about your past employment history.
What is your favorite cocktail?  Make sure you're familiar with their menu before you go and choose your favorite drink.  Show your skills by selling it to the hiring manager, talking about the ingredients and the taste.
How would you handle a customer complaint? You need to be able to demonstrate that you can cope with potentially tense situations in a professional and calm manner.  Customer service is a very important part of Yard House jobs.
What is your biggest strength?  Like the previous questions, make sure you choose something that is relevant to the job to show that you are dedicated and enthusiastic about the role.
Advice For Application Process
Search for Yard House jobs online to find the careers page of their website.  You can apply online for team member and management positions by selecting the role you want and filling in their online application form.  Alternatively you can pick up a free application at your local restaurant.  You can also download a printable application for Yard House.
For corporate job opportunities you will need to make a direct application by contacting their headquarters to enquire about open positions and send in your resume.  It's a good idea as well to attach a covering letter giving more detail about your experience, including specific examples, and what kind of career path you're looking for.
After you've submitted your Yard House job application online you will probably only be expected to attend one interview for Team Member positions.   For hourly positions interviews will most likely focus on your experience and your availability.  For managerial and corporate jobs, interviews will be more in-depth to assess your level of expertise.
Even if you're looking for entry-level employment it's important to be well presented in your interview.  Your first impression will be crucial because you will be expected to greet and serve customers.  Keep a friendly and positive attitude when you talk to the interviewer; remember to smile and maintain eye contact.
Also See:
Earls Kitchen And Bar: Visit the job application for Earls Kitchen And Bar to apply today.
Donatos Pizza: Visit the Donatos Pizza application.
California Pizza Kitchen: Visit the California Pizza Kitchen application.
Sysco: Visit the job application for Sysco to apply today.
Applebee's: Visit the Applebee's application.
Company Links
http://www.yardhouse.com/careers
http://www.yardhouse.com/about-us