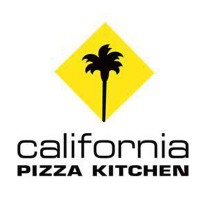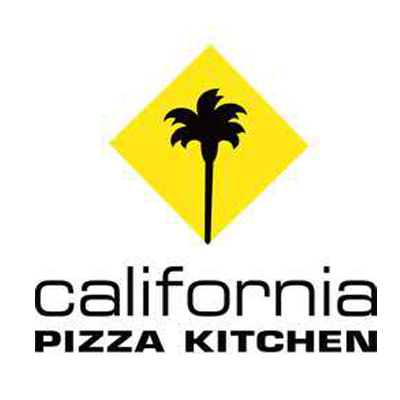 There can be no doubt what California Pizza Kitchen is famous for.  Serving a wide range of quality pizzas for 30 years, you can also find a wide range of careers with this company.  To find out how to apply for California Pizza Kitchen online, follow the link at the bottom of the page to submit your California Pizza Kitchen application.
The company was founded by Rick Rosenfield and Larry Flax back in 1985 in Beverley Hills, California.  It spread across California and eventually across the world.  There are now over 250 locations in the United States as well as restaurants in 10 other countries in Asia, Central and South America.
The restaurants are known for their artisanal pizzas with slightly unusual toppings.  Among classic favorites you'll also find the Tricoloré Salad, Thai Chicken, Pear and Gorgonzola and Jamaican Jerk Chicken pizzas.  Along with these they serve a range of pastas, salads, soups, appetizers and desserts with a special selection of gluten-free food.
The restaurants have a long tradition of giving back to the community by partnering with local and national charities to raise money for various causes.  They have a longstanding affiliation with the Make-A-Wish Foundation.  They are also available to run local fundraisers for schools, churches or other non-profit organizations where 20% of sales are donated to the cause.
California Pizza Kitchen Careers
There are many entry-level California Pizza Kitchen jobs available in the restaurants for those with minimal experience.  These positions include Hosts and Hostesses, Servers, Bussers, Dishwashers and Prep Cooks.  For those with leadership experience in a similar role you can also find many openings for Assistant Managers and General Managers.
You can also find jobs in the Restaurant Support Center located in Playa Vista, California.  The departments accepting applications include Accounting, Administration, Design, Finance, People, Information Systems, Culinary Innovation, Marketing and Public Relations, Real Estate and Training & Development.  You will often need a related college degree to apply for these roles.
How old do you have to be to work at California Pizza Kitchen?  You only need to be 16 years old or over to apply for jobs at California Pizza Kitchen.
Get Your Degree!
Find schools and get information on the program that's right for you.
Powered by Campus Explorer
With California Pizza Kitchen careers you will always find many opportunities for further development and career training to help you on your way up the management ladder.  Employees are always entitled discounts on meals and full-time employees may be entitled to many further benefits.  These will include insurance packages and 401(k) retirement plans.
The restaurants open at 11am daily and then close at 9.30pm Monday to Thursday, 10pm Friday and Saturday and 9pm on Sundays.
Job Descriptions & Salaries
Host/Hostess – Hosts and Hostesses are the front line of the restaurant and so you will need to represent the brand and have a positive attitude when you greet and seat customers.  Your other responsibilities will be to handle reservations and customer enquiries.  The hourly pay is usually between $5 and $9.
Server – The job description of a Server calls for people who are used to working on their feet in a fast-paced atmosphere.  Servers take customer orders and deliver the food to the table but it is your interpersonal skills that are the most important part of the job.  You'll need to be able to converse easily with new people and make recommendations.  The pay is around $7/hour.
Cook – In this position you will be trained in the art of creating the perfect pizza every single time as well as learning exactly how to make the other dishes on the menu that make the restaurant such a popular location.  There will be food preparation and hygiene standards to follow.  Cooks are usually paid $13/hour.
Manager – Management positions usually start with a 10-week training program that will prepare you fully for what will be expected of you in running a busy restaurant.  Managers are responsible for staff hiring and training as well as various administrative duties including scheduling and payroll.  The expected salary is $52k/year.
California Pizza Kitchen Interview Questions
It's important to be prepared for your interview, so practice some interview questions after you've submitted your California Pizza Kitchen application.
Why do you want to work here?  You will most likely be asked this no matter what industry you apply for so always be ready for it.  Make sure you've looked into the company so that you can be specific in your answer. 
What would your last boss say about you?  Hopefully your last boss will have given you a good recommendation.  Try to mention specific tasks or projects that you were involved in when you give your answer.
How do you prioritize tasks?  Talk the interviewer through how you organize your time and what you think are the most important tasks to be done.  Answering this well will show that you understand the job.
What is your favorite dish?  The restaurant is known for its quirky toppings and it will help to show that you have a good knowledge of their menu.  Try to eat there at least once before your interview if you haven't already.
How would you handle an angry customer?  People skills are extremely important with all California Pizza Kitchen jobs.  If you have an example of a situation like this from your previous employment experience then describe it here.
Advice For Application Process
Search for California Pizza Kitchen jobs online to be directed to the careers section of their website.  There you can see which of their locations are hiring and submit an online application by filling in the application form.  They list openings for hourly, management and restaurant support center roles on their website.
If you don't want to apply online and you want to make a direct application to your local restaurant then you can go down there with your resume and request a free application for employment from the manager there.  There isn't an option to download a printable application for California Pizza Kitchen.
Once you've submitted your California Pizza Kitchen job application online you may be invited to more than one interview and most interviews will be face-to-face with either a General or District Manager.  Interviews for entry-level positions often result in applicants being hired on the spot, but the process will be longer for management and support center job opportunities.
When you're invited to an interview make sure you have prepared yourself beforehand to give yourself the best chance of getting hired.  It's important to turn up smartly dressed even if you're applying for an entry-level position, although a full business suit usually won't be necessary.  Your ability to communicate well will be one of the most important points.
Also See:
Mellow Mushroom: Checkout the application page for work at Mellow Mushroom.
Ben E. Keith: Ben E. Keith offers opportunities for both, beginners and experienced roles.
Papa Murphy's: Papa Murphy's offers opportunities for both, beginners and experienced roles.
Dave And Buster's: Dave And Buster's offers opportunities for both, beginners and experienced roles.
Gordon Food Service: See this page for jobs at Gordon Food Service.
Company Links