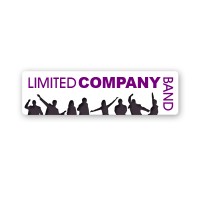 Suitable for any occasion, The Limited has made ready-to-wear clothes for young modern women since 1963.  The Limited offers modern suits, casual sportswear, and business separates to young career women with a keen sense of fashion. The Limited Application link found at the end of the page begins your career in the fashion industry.
Son of Jewish Immigrants, Leslie Wexner borrowed $10,000 from his family and bank and opened the first concept store of its kind.  He derived the name, The Limited, because he strictly sold modern fashions for young women, unlike his parents general merchandise store.  The exciting new concept opened in 1963 at the Kingsdale Shopping Center in Upper Arlington.
The Limited now has over 255 locations across the United States.  They offer a fun and fast-paced work environment in the retail industry.  They offer shirts, jackets, sweaters, skirts, dresses, and accessories.  Managers for the company are looking for someone who is excited about fashion and believes in good customer service.
The headquarters for The Limited is in New Albany, Ohio, and Les Wexner remained CEO until the buyout of the company. In 2007, Sun Capital Partners, a private equity firm, bought the popular clothing company.  Along with other investments have made over 40 billion dollars in annual sales and employs 200,000 employees.
The Limited Careers
Though there is no printable application form, you can upload your resume for any corporate career for which you are interested.  The company offers many different types of positions for the career minded person such as designer, accountant, visual merchandiser, and financial analyst.  For those seeking management positions, you can apply for district manager, store manager, and assistant manager.
The company has job opportunities for entry-level employment. For those wanting to start a new career in fashion, there is no better way than to start from the ground up and learn the ropes.  The clothing company offers positions such as sales associate, sales lead, and floorset associate within the department stores.
How old do you have to be to work at The Limited? The age of requirement may vary with the position and the store.  Also, check with your local state law to see what the age requirement is for employment.  Most retailers would like to see applicants have experience in customer service.
The company offers benefits to eligible employees. Health insurance covers medical, dental, vision, disability, and life insurance. Other benefits include Teleadoc services and a health advocate.  You can save money through their 401 (K) savings plan.  They also offer paid time off and discounts on clothing and accessories.
Hours of operation may fluctuate for each local store. Most stores operate Monday through Saturday 10:00 am to 9:00 pm and Sundays 11:00 am to 6:00 pm.  Often stores will open for longer hours during the holiday season something to consider when you apply online or pick up The Limited application.
Job Descriptions & Salaries
Store Manager-The job description for store manager is to analyze the fluctuating markets and look for strengths and weakness so that the company benefits from market share.  You will motivate and inspire your team, train associates, and implement jobs according the company's policies and procedures.  You will manage expenses and product loss. Your salary will be about $52,000 a year.
Sales Lead-You will provide excellent client services.  You will provide leadership and assistance to the floorset associate with window changes, maintain visual presentation standards, and train and motivate associates.  You will make sure brand standards are maintained.  You can expect a wage of about $11.00 an hour.
Sales Associate-Sales Associate's primary responsibility is excellent customer service by assisting the client with clothes and products.  Responsibilities include upholding the brand standards, procedures, policies, and assisting in maintaining inventory and staying up to date on the latest fashion trends. You can expect a minimum wage of $9.00 an hour.
Floorset Associate-Your responsibilities include executing the brand guide on the floor.  Knowledgeable about brand standards and visual presentations, maintains inventory, and communicates effectively with management. You will work in a team atmosphere to maintain the brand standards on the floor. Your wage will be minimum wage to $8.50 an hour.
The Limited Interview Questions
Possible interview questions when making an inquiry into The Limited Careers. If you are filling out a direct application at the store be prepared to answer these questions when the manager looks over your free application.
Why do you want to work for The Limited? What is it about this company that attracts you? Do you love the clothes, the fashion statement and who do they represent?  Questions you should  contemplate before the interview.
Name three strengths and weaknesses.  A question like this puts you in the spotlight.  Weaknesses can be assets and speak about those when interviewing for The Limited jobs.
How do you stay current in fashion? Do you read magazines, watch videos about the latest fashions, you will want to explain how you stay informed.
What was a difficult situation with a customer and how did you handle it?  The interviewer will be listening for ways in which you solve a problem.
How would you describe your personal style? Be descriptive of your personal style and mention how it aligns with the fashion style of the company.
For management, customer skills are critical and working in a team environment as a leader. Some of the most difficult times are when you have to fire someone.  They will want to know your answer to have you ever had to terminate someone and how did you handle it? If speaking from previous experience, then talk about what you did when you had to lay someone off and why.
Advice for Application Process
How to apply for The Limited online? To apply for The Limited jobs online just go to their career website and look for the keyword, careers.  Depending on if you want a corporate job or entry-level position, you will either fill out an online application with your personal information, or you will upload your resume for The Limited jobs.
Unfortunately, there is not a printable application for The Limited or a download application form.  However, you can still apply for jobs at The Limited and then prepare for your interview. The company may see many applications, and it is possible you will have a group interview or a one-on-one interview.
An application form is only one way the company gets to know you. The interview determines if you are a potential employee.  Come prepared to answer questions about yourself and customer service. Though it is not a requirement wearing something from The Limited will indicate you understand fashion their brand.
A calm, confident person during the conversation means you can handle any fast-paced situation they may have at that store. After the interview, ask any questions you may have about what procedure you should follow next. Offer your gratitude for the opportunity to interview with the company.  Sometimes the appreciation will highlight you as the candidate they are looking to hire within the company.
Also See:
Buckle: For career opportunities, fill out the Buckle online application.
Rainbow: Visit the Rainbow application.
Express: For career opportunities, fill out the Express online application.
Charlotte Russe: For employment at Charlotte Russe visit the application page.
Ecko Unlimited: Visit the job application for Ecko Unlimited to apply today.
Company Links
http://www.thelimited.com/customer-service/careers/careers-landing.html
http://www.thelimited.com/customer-service/our-company/our-company.html