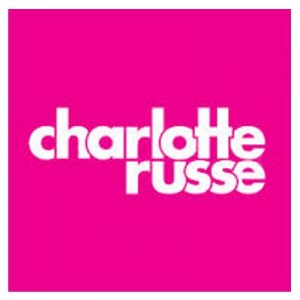 Charlotte Russe is a fashion retail chain that markets to females that are teenagers or in their twenties. They are commonly found in local malls or other high traffic shopping centers. They sell clothing, footwear and other accessories for the fashion forward female.
Charlotte Russe has more than 500 department stores nationally, across 45 states in America. They have approximately 2,100 employees in their stores. Daniel Lawrence and his brothers created the Lawrence Merchandising Corp. and eventually opened a store in California and named it "Charlotte Russe" in 1975. In the 1990's, they decided to change their stock to appeal to their aging customers and daughters.
Since the original store opened in Carlsbad, California, they found enough success to open additional stores in San Diego. From there, they moved into Nevada and Arizona to open stores across the Southwest and other Southern California areas.
In 1996, Charlotte Russe was acquired by an investment firm by the name of SKM. From there, the store became a national chain with high hopes of opening stores all across America. This dream was realized, and today they have achieved that goal by having stores in 45 out of 50 states. They have achieved success with their brand, and it is still popular today.
Charlotte Russe is not just concerned with women with a fashion forward wardrobe, but they also have strong ties to their community. Giving back to charity is equally important to them. They take part in St. Jude's annual Thanks and Giving campaign, and runs a similar charitable campaign around their busy prom season. They have raised over 2 million dollars for cancer research.
This company has found over 35 years of success, and it remains a flourishing business today. This company has a firm foothold in its industry.
Charlotte Russe Careers
How do you apply for a job at Charlotte Russe? You are able to go to Charlotte Russe online to find Charlotte Russe Jobs and information to help you apply. Charlotte Russe Jobs online has a place where you can access a downloadable application for the retail store that you are interested in. Once this application has been downloaded, it is a printable application that you can fill out and bring to the location that you are interested in applying at.
Get Your Degree!
Find schools and get information on the program that's right for you.
Powered by Campus Explorer
For corporate positions, you are able to apply for Charlotte Russe careers online. A job seeker is able to look through the job descriptions on the company website to see which jobs that they qualify for and the responsibilities that they are expected to meet in those positions. This makes it so that the job seeker can easily find jobs that they qualify for based on their experience and their education level, as well as based on their particular set of skills.
How old do you have to be to work at Charlotte Russe? The minimum age of employment to work at Charlotte Russe is 16. This is for positions within the retail store, at the entry-level of positions. There might be room for growth at this company for those workers who have proven themselves to be valuable employees. As you advance in this company, your salaries and eligibility for benefits will also increase.
The website has information on positions that they are hiring for and clear descriptions for what they expect from their employees. This helps a job seeker get a better feel for their own qualifications and how they compare to the company's expectations.
Among the positions type that the staff can work in are merchandising, accounting, marketing, and sales. There are many different types of employment a person can find within this industry, which provides availability for a wide range of talents and skills for employees to find positions within this company.
Charlotte Russe Job Descriptions
This is a more in-depth look at the career opportunities at this company.
Entry-Level
There are so many opportunities for employment here, and it all starts with getting your foot in the door with an entry-level position. There can be an opportunity for advancement within this company, and moving up the ranks becomes possible by gaining valuable work experience with an entry-level position.
Here are some entry-level positions available at Charlotte Russe:
Sales Associate
Cashier
Photo Retoucher
Merchandise Coordinator
Fit Technician
You can find out more about these positions, and other ones like it at the company website.
Management Level or Higher Level Positions
After proving yourself when you gain experience at an entry-level position, and employee can move up the ranks of the company into positions with a greater amount of responsibilities. If you work hard for the company and prove that you are qualified, or if you have previous experience elsewhere, you can get a management level position, or another position higher than entry-level.
Here are some higher level positions one can find here:
Key Holder
Supervisor
Assistant Manager
Store Manager
District Manager
Loss prevention
For more information on these positions, and ones like it, you can visit the company's website.
Average Wages and Benefits
As with most types of industries, wages and benefits can vary greatly dependent on job title, experience and education. As you move up in the ranks of your company, you will generally see pay increases as well as qualify for more benefits given to you by your employer.
For example, a sales associate might only earn about $8 per hour. A cashier might make around $8.30 an hour. An associate manager can earn around $16 an hour. A store manager could make about $43,000 a year.
Charlotte Russe does offer competitive benefits for their employees. Eligibility for benefits might depend on whether an employee is part-time or full-time, and position that the employee works in. A clear explanation of benefits is generally given with your new employee packets upon hiring.
Some benefits an employee might qualify for are health insurance, dental insurance, and vision plans. They might also get occupational accident insurance and accidental death and dismemberment insurance.
Other benefits may include a retirement plan, a 401(k) plan, and supplemental worker's compensation. An employee might receive paid vacations, sick leave, bereavement leave, paid holidays and unpaid volunteer leave.
An employee might qualify for military leave, maternity leave, dependent care and unpaid extended leave. They will get on the job training, and might be a part of a diversity program. They might also get a mobile phone discount.
Additional benefits may include employee discounts, company social events, legal assistance and travel concierge. If you have any questions as to which benefits that you can qualify for, check your new employee handbook or ask a manager.
Advice For Application Process
Charlotte Russe is a company that sells high quality products at a reasonable price for their customers. They are looking for equally high quality people to work in their company. They have an expectation of this quality, and they expect their employees exemplify this.
They want people with amazing customer services skills, and have a positive and cheerful attitude to make their store a friendly environment. They are catering to people with a fun and fearless attitude, and also expect that their employees have a bit of that spunk as well. If this sounds like you, this company can be a great one for you to work with.
When you apply for a position here, you should hear back about your applications within a reasonable amount of time. If you do not, you should call to check in on your application and find out if they are still hiring for that position.
Tips for Getting the Job
These are some helpful tips to help make your application process go smoothly:
Apply only for positions that you are qualified for. Read through the job descriptions to see which jobs are a good fit for your talents and experience.
Submit an updated resume with your application. This will help give a clearer picture of your experience and skills.
Fill out the application in accordance with the instructions provided. By not doing so, your application may not be considered or taken seriously.
When applying in store, dress in clean and neat attire. You never know if a manager is the person who takes your application from you, and it could be a poor first impression.
Prepare for your interview before hand, anticipating the questions. Do this in front of the mirror so that you can see your body language. This makes you seem confident and will help you sound articulate and not nervous during your interview.
Additional Tips for Getting the Job
These are some extra tips to help you gain an advantage over other potential candidates:
Bring 2 copies of your updated resume with you to your interview. One copy is for the interviewer, in case they do not have one on them and the other is for you to follow along with in case there are any additional questions.
Dress appropriately for your interview. First impressions are important, and you want to be taken seriously during your interview.
Do not arrive more than 15 minutes early to your interview. You also do not want to show up late for your interview.
Be honest and clear with your interviewer's questions when you answer them. They will be able to tell if you are lying to them. You also want to make sure that you do not give more information than they asked for.
Be sure to thank your interviewer for their time.
You should call back to check in after your interview. Ask if there are any additional questions that need answers or if previous answers need any clarification.
Company Facts
The company is headquartered out of San Francisco, California. Their items are highly influences by Californian trends.
Daniel Lawrence and his brothers formerly worked under their father at his store in Brooklyn, New York. When they grew up, they decided to move to California and make their own store.
In their first store outside of San Diego, they made the store about 20,000 sq. ft. large. Their other stores were only 5,000 sq. ft.
There are currently 560 stores in the United States.
The Lawrence brothers decided to name their store "Charlotte Russe", after their favorite childhood French dessert.
Competitors
Charlotte Russe is among a very large sector of retail stores. They are a specialty store, focused on the female aged in the teens or twenties. Other department stores offer a wider variety of people they want to cater to.
Two of their biggest competitors are H&M and Forever 21. Both of these retail chains are popular, not just nationally, but internationally. This is different from Charlotte Russe, which only has stores located nationally. These much bigger stores have reaches all over the globe, from the Americas to Asian and everywhere in between.
H&M also differs from Charlotte Russe because they do not just focus on women's fashions; they also provide lines for men too. They also have celebrity lines of fashion that are exclusive to their store, which makes it even more popular since it caters to all types of people.
Also See:
Hugo Boss: See this page for jobs at Hugo Boss.
Hermes: Visit the job application for Hermes to apply today.
H&M: See this page for jobs at H&M.
Talbots: Talbots offers opportunities for both, beginners and experienced roles.
The North Face: Visit the job application for The North Face to apply today.
Company Links