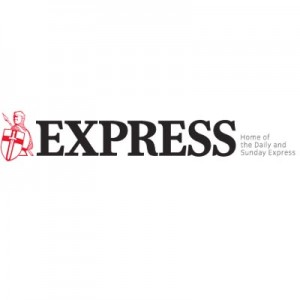 Express offers customers a sophisticated style of clothing for work, casual weekends or a night on the town. This specialty apparel and accessories retailer caters to both men and women. They consider themselves to be innovators, taking their inspiration from trends all over the globe and adapting them to match the Express style.
With over 30 years of experience in the industry, Express  knows their market: the young, style-conscious professionals in the 20-30 age bracket. Offering a diverse selection of clothes for all occasions and lifestyles, Express has become a favorite shopping location for many consumers.
The company currently has over 600 locations, either retail or factory outlets. They are strategically placed in shopping malls and on streets with high volumes of fashion-savvy shoppers passing by.  Their locations are spread across the US, Canada and Puerto Rico. Shoppers can even find franchise Express stores if they are vacationing in Middle Eastern or Latin American countries.
Check the company's website to find out how to apply for Express online.
Express Careers
Express retail stores have many opportunities to offer jobseekers who consider to have a sophisticated fashion sense. Express careers are divided into management  and hourly-associates.
Career opportunities for hourly associates are sales associate, stock expert, stylist and sales leader.
How old do you have to be to work at Express? Express requires all applicants to be at least 18-years-old to work in their stores.
Get Your Degree!
Find schools and get information on the program that's right for you.
Powered by Campus Explorer
Express believes that great customer service experiences generate sales. Applicants must possess the type of friendly personality that can be used to create great customer service skills. Jobseekers that already excel at providing quality experiences for customers may find an easier time being hired by this company.
The other key feature that management looks for in potential employees is their style. You must dress fashionably and in the same sophisticated style that consumers have come to expect from Express. Express stores require you to wear exclusively their products while working. Applicants who don't have a love of customer service would be better suited for the stock expert job because they deal with customers the least out of Express jobs.
Managers and sales leads require prior work experience. Sales lead positions are usually filled by promoting from within, but not always. The only prior work experience required is some measure of sales-related experience. Co-managers should have at least two years experience in a supervisory or higher position at a retail or sales role. Managers require four to six years. Having an established relationship with the company is preferred.
District managers are nearly exclusively hired from existing store managers.
Sales associates will begin their Express careers earning minimum wage. Employees who have put in the time and shown themselves to go above and beyond in assisting customers and keeping the sales floor maintained may receive pay increases that  could push their pay as high as $11 an hour.
Stock experts and stylists also hover around minimum wage for their starting pay rate. The difference is that that stock experts can push this wage as high as $14 an hour, while stylists will rarely make over $10 an hour. The co-management team is also paid an hourly wage, which is unlike many assistant manager positions where they earn salaries. The average wages for this position are in the ballpark of $19 and $22 an hour. Store managers will make an annual salary between $49,000 and $57,000.
District managers will make a kingly salary just entering the realm of six figures. All employees receive company benefits in the form of store discounts, paid time off and vacation days.
Express Job Descriptions
Sales associate is an entry level position. Duties as an associate start with the customer. They must do everything they can to ensure the customer has a positive experience inside the store. This sometimes means assisting shoppers with finding that perfect accessory or offering an opinion on that tough decision between the blue dress or the black dress. These employees carry additional duties that include manning the cash register, light stocking, folding merchandise and making sure that there is enough product on the floor in each size.
Stock experts primarily handle a lot  of these responsibilities. They are the main employees  to be concerned with stocking, inventory management  and making sure there are no empty spaces or missing sizes for clothes on display. They must keep the backroom organized and process new inventory quickly and efficiently as it is delivered – keeping a watchful eye for new products that must be put on the racks or shelves immediately. Although their man job involves inventory management, they must have the ability to help customers while they are on the sales floor.  Therefore, a small affinity for customer service is required.
The stylist position is best suited for the employees who are the most eager about fashion. They keep up-to-date on new styles and trends and bring those cutting-edge ideas to customers. Stylists are capable of offering fashion guidance to customers by using their superior product knowledge and fashion know-how. Using these traits allows them to sell products at a more efficient capacity than the associates.
Sales leads are meant to be role models for associates and even stock experts. There are not considered management or even a supervisor. They carry the same duties as the rest of the hourly associates. They are only meant to act as a coach and motivator for the sales staff. Management job opportunities include co-managers, managers and district managers.
Co-managers aid the store lead in executing operational standards for the store. This includes quality customer experiences, profitable sales and employee growth. Express stores will often have more than one of these assistants to handle different areas of the store. Referred to as 'Divisions of Responsibility,' these can include employee development, backroom management and shrink reduction, visual execution of the store and more.
The store manager is the leader of the team. He or she most embody the Express brand, both in looks and values. Wielding their team of co's, these leaders aim to monitor employee development and when necessary, give the needed push or incentive to help mold them into customer service gurus. They help foster positive service experiences for customers, which help generate purchases and create profits.
The district manager hovers from store to store in his or her district. Their mission is to ensure that all Express goals and standards are being met (and exceeded) on a consistent basis. These include customer service and sales goals. They can also lend a helping hand to stores that need a push.
Express Interview
Your appearance matters a lot during your Express interview. Remember, this is a sophisticated, specialty clothing store. Your attire for your interview, or anytime you visit the store pre-employment to check on your Express application, should fit this sophisticated look.
Demonstrate your high-level communication skills during the interview. Customer service is the driving force behind success as an employee at Express. Showcase your ability to provide the level of service they are looking for.
If you're interviewing for the stylist position, your appearance and ability to talk about fashion trends, what's in and what's out and upcoming styles, are your meal ticket to a job at Express.
Advice For Application Process
Applicants can search for available Express jobs online using the job search tool.  Apply for jobs at Express by submitting a direct application for positions that you believe you qualify for. If there is no available positions at your local Express, or none in the area you're looking for, you can submit an Express job application online to be reviewed later. Express looks at these applications when there are new store openings or positions open up.  This is a unique tool that not a lot of job application services offer.
You must fill out and submit the application entirely online. The entire process takes about a half hour and asks basic information questions. There is no printable application on Express's website or a printable application form available at stores. Nor is there a 'download application form' link.
Express hires a lot of seasonal staff members. If the holiday season is approaching, you could snag yourself an easy job while  they are hiring for season. If you perform well during your time as a seasonal employee, it is likely they will keep you on their staff. Management positions require a resume and cover letter that detail your qualifications for these upper-level positions. This can be attached to your online application when you apply online. A district manager should have a very deep background in management and this background should be represented in his or her resume and cover letter.
Express allows employees to catch a glimpse into the world of fashion by being a part of their team. There are many other stores that cater to a similar sophisticated, younger demographic.
Jos. A Bank is a men's only clothing retailer whose products are almost exclusively dress and business attire. These stores would provide an excellent employment opportunity for male candidates who are interested in professional attire or want a similar environment to Express, but without the women's section.
H&M carries both men's and women's clothing like Express. Their clothing is more casual and not as "sophisticated" as the preferred styles of Jos. A Bank and Express. Their look may mesh better with some job-hopefuls.
Also See:
Catherines Plus Sizes: For career opportunities, fill out the Catherines Plus Sizes online application.
Hollister: For employment at Hollister visit the application page.
Free People Apparel: See our guide for careers at Free People Apparel.
Billabong: For employment at Billabong visit the application page.
Avenue: Avenue offers opportunities for both, beginners and experienced roles.
Company Links
http://express.hodesiq.com/express/job_start.asp