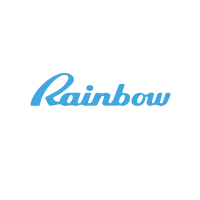 Being targeted to Teens and Women apparels industry, Rainbow is an American retailer chain which mainly deals with branded clothes.It is one of the modern and fast-fashioned clothing chain and on top in procuring designer clothes and fashion apparel. It stepped into life in year 1935 and started its fate in e-commerce in 2012.
Some facts about the company which might prove of help when you are trying to find a career at Rainbow.
It's an american retailer chain of brand apparels. This privately held establishment got into life in 1935. Currently it owns more than 750 stores targeting mainly women apparel. It stepped into e-commerce in 2012.
Rainbow Careers
Rainbow offers an extensive variety in Teen and Women clothing and has a huge name in shoe collection. To provide best services available Rainbow is looking for talented and skills worker who can join their venture and bring a new perspective to the business.
It is constantly seeking for fresh minds who are self-motivated and hungry of work challenge. If you find yourself doing these things or are adaptable to these, Rainbow is the place for you. You should complete the minimum age of 16 years if you wish to apply to Rainbow careers. Applicants less than 16 years are not eligible for work at Rainbow.
Other than attractive pay rates, Rainbow provides employee benefits such as Bonus Programs, Medical plan, management training, dental plan, clothing discounts and paid vacations. This clothing chain has jobs available for different roles and grade. Starting from store positions, it has corporate level jobs also. They are regularly seeking for self-motivated, balanced personalities to join their teams.
There are full-time, part-time and seasonal jobs available for there stores as well for e-commerce website. You can visit to their stores as well. Store representatives will give you more informations related to open roles in particular store.
Get Your Degree!
Find schools and get information on the program that's right for you.
Powered by Campus Explorer
Please visit the career page for current opportunities.
Home Office Openings
Director of E-Commerce Fulfilment Centre, E-Commerce Project Manager, Director of Marketing, Online Marketing Coordinator, IT Business Analyst, IT Programming Manager, Jr Web Developer, Web Developer (e-commerce)
Store Positions
Assistant Manager/Co-Manager, Jr Assistant Manager, Sales Associate/Stock, Store Manager
Detailed informations of above mentioned jobs can be found on the page mentioned above.You can read the job specs on this page and apply online by filling out an online form which requires your personal details and resume.
The normal working hours vary according to store locations but generally they operate between 8:00am and 6:00pm.
Rainbow Job Descriptions
To be ahead in the business Rainbow regularly requires skilled worker who can join their band wagon to bring more business. The official process takes up to one week. First screening of applicants is based upon resumes submitted. You should have a high quality resume to be qualified in this screening.
All successful candidates are called for in-house interviews. Normal procedure for any applicant lasts till two to three interviews.
Store level job interviews are easier than corporate level job interviews. Candidates are judged for their pro activeness and presence of mind.
For Corporate and management level roles, it might take multiple interviews according to the role.
Unlike entry level jobs, these interviews are more profile related and skill based. Applicants may be asked about their prior experiences in management role.
For technology related roles candidates have to appear for a technical test/assignment  before the interview and further interviews are based upon that test and general domain competency.
Rainbow Interview Questions
Here are few simple interview tips which might come handy when you go for an interview.
Rainbow keeps looking for talented workers who can fill their open vacancies. Detailed informations of these roles can be found on the official website.
After finding an appropriate roles, you should apply for that position online by completing a form and submitting your resume. Ensure your resume is in proper format and includes your educational and  work detail. Don't apply for jobs which are out of your skill ser. It will waste your precious time. Make sure all your personal details in the application form and resume are correct and up to date. Wrongly filled details might prove you unsuccessful.
You can find the format of a good resume online. Prepare your resume using that format and keep it grammatically correct. If you can provide a cover letter with the resume, that will be great because these days due to excess number of applications companies gauge the candidate from the cover letter.
Be professional. Answer to the telephonic calls and respond to HR emails. When you are called for interview, reach on time. Show disciplined behaviour. Dress up in business casuals and don't try to fake your knowledge in interviews.
Research about the company beforehand. Search about previously asked questions and prepare your own answers. Keep some answers handy. Also, prepare some questions related to role and company which you can ask to the hiring manager after your interview. Be polite while answering interview. Show some interest. Listen to the interviewer's point as well.
Positive attitude and confidence is very important for interviews. So, keep your attitude positive. You will certainly land up in your desired job.
Please follow up with the recruiter or hiring manager after the interview. Don't wait too much for them to give you a call. If you don't get any response for one or two days after the interview, give them a call/ Ask for feedback in case you are not successful in interview. The feedback will help you preparing for future applicants. Don't get de-moralised if you don't succeed. Lean from your feedbacks. Do your own retrospective and make action items to improve what did not go well and admire the facts which went well and keep on doing those things.
Despite an alluring offer and company benefits, ask yourself few questions. Is this the place you want to be at? Where do you see yourself in this company in next 2 years? Is this the kind of work you want to be? Does the job challenge you enough?
If you are able to answer all these questions to yourself, it seems that you are landing for a correct job.
Give your introduction. What are your hobbies and interests?
What is that one thing which interests you in this role?
What do you know about Rainbow?
What do you know about fashion and clothing?
Explain some of your positives and negatives and what are you working to improve your negative qualities.
Why have you applied for this position? Justify yourself that you are a best match for this position.
What motivates you in your day-to-day work?
How do you keep up your knowledge skills related to your work?
Why should Rainbow hire you?
What are your short-term and long-term goals?
Give some examples which explain about your team membership skills?
Are you flexible in working in shifts?
How did you hear about us?
Do you have any certifications related to your work?
Can you lead a team of few people?
Why do you want to leave your current job?
What are your mentorship skills?
What is your best competency?
Can you operate the cashier register? How good are you with accounts?
How would you define a good customer service?
How will you ensure that customer is happy with the store service?
What are the qualities of a good customer representative?
Where do you find yourself in Rainbow in next 3 years?
What are your expectation from the role and the company?
How frequently do you visit Rainbow stores?
Do you like Rainbow as a clothing brand? Where do you think Rainbow lies among other similar brands?
What is the future of fashion industry?
What is the future of e-commerce?
What changes do you think we should incorporate to make the stores more customer friendly?
Advice For Application Process
Being an aspiring applicant, you can visit Rainbow's official website and look for many available opportunities. You should be looking for a progressive work life if you are planning to apply here.
Applying into one of the best chain is fashion clothing has become fairly easy in this technology era. Technology and Science ha given you a one-click power to prove your metal. You should consider applying online if you want to succeed in today's fast-pacing work environment.
If you want to keep up yourself in the race, you should consider applying at H&M and RalphLauren also. These are one of the direct competitors of Rainbow. You can consider salary offered and job opportunities as deciding factor for the job. All of them are fairly competitive in terms of offering a work environment. You should do research about the various companies before finding the best company to put  job application.
Also See:
Justice: See our guide for careers at Justice.
OshKosh: See our resource page for more information on OshKosh careers.
Vera Wang: See this page for jobs at Vera Wang.
Gabriel Brothers: For career opportunities, fill out the Gabriel Brothers online application.
Plato's Closet: Visit the Plato's Closet application.
https://www.youtube.com/watch?v=tytpUcfKfj0
Company Links
http://www.rainbowshopsonline.com/about/