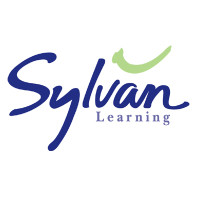 A Sylvan Learning Centers application could be the start of an incredible career in the education business. This company founded in1979 in Portland, Oregon, offers supplemental study and learning options focusing on mathematics, reading and writing. Personalized sessions are made available to help the student reach his maximum learning potential.
The services offered are varied. You may choose tutoring which includes math, reading, writing, homework help and online tutoring, edge and STEM includes robotics, coding, math edge, study skills and edge camps, college prep like ACT test prep, SAT test prep, advance reading and college prep writing. The company also endeavors to inspire beyond the classroom.
The company's values work to bring the best service possible to its student. These are, believing that education is everything, learning should be personal, great teachers inspire great students, technology accelerates knowledge and results matter giving the customer the opportunity to learn more about how Sylvan tutoring works, the approach used, the tutors, the technology and the results obtained.
When you apply for Sylvan Learning Centers jobs online you can expect a great working environment filled with caring, bright and motivated colleagues who will be focused on obtaining the best results possible for a child. Being able to inspire children to be the best they can be is certainly a rewarding experience and that is what this company strives to reach.
Sylvan Learning Centers Careers
While considering Sylvan Learning Centers jobs you will be able to choose between corporate job opportunities and careers at the company's centers. The corporate office is in Baltimore and it is always open to talented professionals wanting to apply for every position from IT to Marketing.
When it comes to Sylvan Learning Centers careers at the learning centers, you can apply for one of the company's 800 locations if you have what it takes to inspire and motivate children to learn.
How old do you have to be to work at Sylvan Learning Centers? Before you learn how to apply for Sylvan Learning Centers online it is important to know that the minimum age so that you can apply for a position with this company is 18. A passion for learning and helping others is key. Organizational skills, a motivated and cheerful personality and dedication are also very important.
Benefits of Sylvan Learning Centers careers can be quality job training, competitive pay, flexible work schedule, healthcare and other insurance options, retirement plans, paid vacation, and other perks.
The company operates from 03:00pm until 07:30pm from Monday until Thursday, Friday by appointment, Saturday from 09:00am until 10:00pm, being closed on Sundays. However the schedules and hours of operation may vary from branch to branch so pay attention to job descriptions and the information there in as it will give you an idea of what your schedule may be.
Sylvan Learning Centers Job Descriptions
Tutor – This job description includes tasks such as motivating and inspiring students and helping students strive by helping them find their own potential and embracing it. This means getting to know students and developing strategies to help within their education. The salary for this type of position is around $13 per hour.
Director of education – The responsibilities that accompany this position include ensuring educational integrity, training and managing instructional staff, and contributing to reaching the centers financial goals. These positions require a background in education and leadership abilities. The pay that goes along with this job should be around $41800 per year.
Center director – Applications for this employment opportunity should consider the following duties, providing great customer service, providing support to the student's family and the students themselves, driving profitability, sales related activities and managing the operation of the center. Requirements include a background in sales and management. The salary for this position is around $42500 per year.
Teaching Assistant – The teaching assistant position requires assisting the teacher with planning the study sessions, as well as helping the students with their studying needs. This will not require as much experience as a tutor position but a cheerful and helpful personality will be essential, just as much as good organizational skills. Pay for a position like this will be around $9 per hour.
Sylvan Learning Centers Interview Questions
Once you have made your Sylvan Learning Centers job application online you should consider preparing answers for some of the questions that might come up in the interview.
How would you handle a disruptive child? Behavioral questions are used to know if you have what it takes for the position you are applying for. Use your past experience to help you answer. Structure your reply by stating a similar situation, what your thoughts were and what you did or said as well as what results you had.
The child doesn't understand the subject. How would you adapt your teaching style? Explain your teaching style and how you manage to adapt it to various specific situations. Think about your experience and take note of what you feel is important.
Can you tell me about previous experience? Mention things that are relevant for the position you are looking to fill and use feedback from your previous superiors to help guide your answer.
How would you deal with a difficult parent? It is important that you demonstrate that you can be patient and committed. Put yourself in the other person's shoes and think how you would react. Emphasize how much you feel dealing with a situation such as this is important.
What do you know about Sylvan Learning Centers methods? When preparing your online application be sure to find what the company is about and study its processes to prepare for this question. Take notes about what you feel is important to know and why it is so. Be ready to talk about the company as if you are already a part of it.
Advice For Application Process
To find what Sylvan Learning Centers jobs the company is hiring for you will find the career page link at the bottom. You will be able to apply online by filling the appropriate application form. However, it may also prove to be a good option to go to your local center and make a direct application.
If you wish to apply for jobs at Sylvan Learning Centers at your local branch prepare for it by gathering your resume, a good cover letter and, if possible, a list of references that the company can contact. There is no printable application for Sylvan Learning Centers so you will not be able to download application form.
The fact that there is no printable application form doesn't mean your free application will be ignored or taken into less account. Make sure you have a good appearance when you go to the center or for the interview and be polite and respectful. Try to make yourself stand out and smile as much as possible. Most importantly, be prepared.
Your Sylvan Learning Centers application will benefit from the way you present yourself, how prepared you appear to be and how you demonstrate your determination to be working within this industry. Be prepared for a first interview on the telephone a for a lot of behavioral questions. Keep you smile and show determination.
Also See:
Sun Tan City: Visit the Sun Tan City application.
Hair Cuttery: For career opportunities, fill out the Hair Cuttery online application.
Petland: Visit the Petland application.
Packaging And Shipping Specialists: Checkout the application page for work at Packaging And Shipping Specialists.
Supercuts: For employment at Supercuts visit the application page.
Company Links
http://www.sylvanlearning.com/careers
https://en.wikipedia.org/wiki/Sylvan_Learning