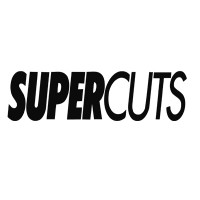 Supercuts is one of the most well-known hair salons across the United States and has gone from strength to strength since it was founded back in 1975.  It offers cutting, styling, coloring, wax treatments and many more services to its customers.  To see how to apply for Supercuts online, follow the Supercuts application link at the bottom of the page.
Supercuts is a subsidiary of Regis which operates in the US and internationally in both Canada and the UK including the brands of Mia & Maxx, MasterCuts, Cost Cutters, SmartStyle and First Choice Haircutters.  From its very first location in Albany, California, there are now over 2,400 different salons in the US alone.
In addition to styling services, the salons also sell many lines of hair care products from well-known lines such as Paul Mithcell and Redken so that clients are able to recreate a professional looking style at home.  It also offers a Hot Towel Refresher service and a Tea Tree Experience to make their amenities unique and appealing to everyone.
The chain also likes to make significant contributions to charity.  Last year it collected food and donations to give to needy families in the San Diego area.  The year before that, salons in New England joined together to raise money for two survivors of the Boston Marathon victims, one of whom was an employee there.
Supercuts Careers
There are opportunities for both those with and without salon experience with Supercuts careers.  Both receptionists and some hair stylist positions will accept applications if you haven't previously been working in the industry.  Check the job description before applying.  There are also Supercuts jobs for capable assistant, salon and regional managers.
You can also find corporate openings and make a Supercuts job application online through the Regis corporation website.  These vacancies are in the departments of Accounting and Finance, Administration, HR, IT and Operations amongst others.  Here you can create a profile in order to be considered for positions as they become available. 
How old do you have to be to work at Supercuts? You need to be at least 18 years old for Supercuts jobs. 
Get Your Degree!
Find schools and get information on the program that's right for you.
Powered by Campus Explorer
The opening hours of salons are usually 9am-8.30pm on weekdays, 8.30am-6pm Saturdays and 11am-5pm Sundays.
One of the main benefits of Supercuts careers is the investment in your future.  You can start out at the bottom and embark on a paid training course to get you fully qualified.  From there you can continue to receive further training through the Hair Stylist Academy.  You can also receive paid holidays and most employees will be eligible for health insurance and other benefits packages.
Job Descriptions & Salaries
Receptionist – As a Receptionist you are the first person the customer meets so you will need to have good communication skills.  Your responsibilities will include booking appointments both in person and on the telephone using the computer system.  You will also take payments and make sure the customer has everything they need.  The hourly pay is around $9.
Stylist – Stylists are the ones who provide the desired look for customers through a range of different services including cutting, coloring, perming and other treatments.  You'll work with customers to help them get the style they want and advise them on home care to keep their hair looking healthy and great.  The salary starts at $20k/year plus tips.
Manager – The Salon Manager is responsible for advancing the salon by keeping a focus on sales and marketing.  You will be in charge of setting sales targets and helping your employees meet them.  In addition to this you will oversee staff management, customer service and other daily tasks.  The salary is up to $35,000 a year.
District Manager – This position will require you to oversee operations and manage between 10 and 12 different locations.  You will direct staff and management training, hiring and attitude.  You will lead sales and marketing initiatives across the salons in your area and ensure they are all performing well.  The pay is upwards of $36/year.
Supercuts Interview Questions
Once you've submitted your Supercuts application, it's a good idea to prepare for the interview by going over the answers to some typical interview questions.
Why do you want to work at here? You'll need an answer for this no matter what company you're applying to so make sure you have read a bit about the company in order to be able to give good reasons why you would fit in there. 
How would you handle a customer complaint?  You'll need to show that you can remain calm in a stressful situation and follow the proper procedure for a complaint.  It's time to show that your customer service skills are strong in all scenarios.
What would you do if you saw a coworker breaking company policy? Don't be caught out by this question.  You'll need to show commitment to the company and to following the procedures that they will teach you in your training.
What are your career goals? There are many options for further training and advancement with Supercuts jobs so show the hiring manager that you are willing to put effort in to maximizing your potential and providing a worthwhile investment for the company.
How would you sell a retail product to a customer? You will need to make informed choices about which products to recommend and sell to customers so show you are sensitive to customers' particular needs and explain clearly why the products would benefit them.
Advice For Application Process
You can't download a printable application for Supercuts so if you want to make a direct application to your local salon you can request a free application in person.  Otherwise you can search Supercuts jobs online and browse through their job opportunities and submit an online application.  To apply online upload your resume through their website portal.
Once you have submitted your application form you may be invited for a one-on-one interview or possibly a group interview for entry-level positions.  It is important to be well presented in your interview and to maintain a positive and friendly attitude throughout.  Especially in a group interview you need to try and make yourself stand out from the other candidates.
If you apply for jobs at Supercuts as a qualified stylist then you will undergo a quick check on your skills where you will do a basic men's and women's cut. If this goes well you will be sent to their academy for a week's worth of brushing up on your skills before you start.
If you don't have much previous employment experience in the industry you may be shown how to do a simple cut and be asked to copy it to show how quickly you can learn.  If the manager is satisfied with the outcome and thinks you have potential you will also be sent to the academy to be properly trained before starting.
Also See:
Kids R Kids: See this page for jobs at Kids R Kids.
UPS: UPS offers opportunities for both, beginners and experienced roles.
Goddard School: See our guide for careers at Goddard School.
United States Postal Service: United States Postal Service offers opportunities for both, beginners and experienced roles.
Palm Beach Tan: For career opportunities, fill out the Palm Beach Tan online application.
https://www.youtube.com/watch?v=TMrAPE8j71c
Company Links
https://www.supercuts.com/careers.html