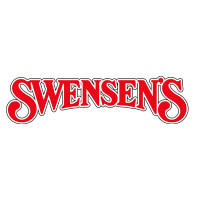 Swensen's is a chain of restaurants originating in California that specializes in ice cream, but also offers other fast food products.  To find out what career paths are available and to see how to apply for Swensen's online, follow the link at the bottom of the page to start your Swensen's application today.
The very first restaurant was opened in San Francisco, California back in 1948 by Earle Swensen, who wanted to carry on his father's legacy of making great tasting ice cream.  Now you can find Swensen's locations in the United States, South America, India, Taiwan, Singapore, Cambodia, Malaysia, Philippines, Thailand, Laos and the Middle East.
In the grill side of the restaurants you can find appetizers, burgers, salads, sandwiches and melts as well as a range of beverages.  On the parlour side they offer scoops, sundaes, shakes and freezes all in a wide variety of flavors.  Some of the signature flavors include Midnight Brownies, Strawberries Bananas n Cream, Chocolate Rain Forest and Mocha Almond Fudge.
The brand has changed hands a few times over the years but the company is currently owned by International Franchise Corp of Markham which is based in Ontario, Canada.  This company also owns such other ice cream store brands as Yogen Früz, I Can't Believe It's Yogurt, Golden Swirl, Yogurty's, Dreamery and Bresler's Ice Cream.
Swensen's Careers
For those who are looking for job opportunities to get them started in the food service industry there are many entry-level careers if you have minimal experience.  The typical positions available are Servers and Kitchen Staff.  There will also be vacancies for Assistant and General Managers for applicants with relevant experience.
If you are interested in Swensen's jobs in the corporate sector you may have to contact their parent company and make a direct application.  The types of departments accepting applications will include Administration, Accounting and Finance, Sales and Marketing, Human Resources, Information Technology and Legal.  For many of these positions you will need relevant qualifications.
How old do you have to be to work at Swensen's?  You only need to be 16 years old or over to apply for jobs at Swensen's.
The benefits to Swensen's careers will vary depending on your exact job description and the location that you are working at.  Typical benefits for eligible employees will include healthcare packages with medical, dental and vision insurance as well as 401(k) retirement plans.  Employees will also often receive discounts on the food provided by the restaurant.
The restaurants open at 11am daily and then close at 11pm Sunday to Thursday and 1.30am on Fridays and Saturdays.
Job Descriptions & Salaries
Food Server – The responsibilities of a Food Server include delivering high quality customer service when you take their orders and deliver it to the tables or directly to the customer.  A positive and friendly attitude is always necessary when working in this type of job.  The pay for this job is typically minimum wage plus tips.
Kitchen Staff – As a member of the Kitchen Staff you will have a range of responsibilities including helping to prepare the food as well as cleaning the utensils and work areas.  It will help to have knowledge of correct food handling and preparation procedures.  The pay for this job is usually minimum wage.
Assistant Manager – Assistant Managers have a number of duties including dealing with customer questions and complaints as well as be responsible for training other staff members.  You will also be expected to learn the administrative side of the role and be able to run the restaurant without the Manager.  The salary range can be up to $30k/year.
General Manager – As a General Manager you will need to supervise everything that goes on in the restaurant.  You will need to manage the sales targets and monitor its performance against company standards.  You will be expected to be able to multitask to ensure all aspects of the restaurant are working well.  The average salary for this position starts at $40k/year.
Swensen's Interview Questions
Once you've submitted your Swensen's application, practice some typical questions to give yourself a better chance of employment.
Why do you want to work here?   Tell the hiring manager something about the company or the job that particularly attracts you to it.  It can help to do some research about the company before you go. 
What is your favorite flavor of ice cream?  When they ask this question they're looking to see how well you interact with people and are giving you the opportunity to show off your natural personality so try to give a good reason for your favorite flavor. 
How do you cope with fast-paced working environments?  Swensen's jobs will often be very busy and require you to be able to concentrate on more than one thing at once.  Tell the interviewer about other times when you have had to deal with busy situations.
How would you handle an angry customer?  It is important that you are able to do this in a calm and professional manner as you may come across customer complaints with other customers in the store.
Can you handle being on your feet for long periods of time?  Working in a busy restaurant you will be fairly active most of the time and so it is vital that you can handle working in an environment like this.
Advice For Application Process
If you search for Swensen's jobs online you can find their website, but the best way to apply is not to submit a Swensen's job application online as each franchise is owned by different people and has different hiring practices.  There isn't an online application form or a way to upload your resume.  For corporate roles you may be able to apply online by contacting their headquarters.
If you are interested in working in the restaurants you can contact your local store or go down there in person to ask about their open positions.  You can request a free application form from the manager or simply submit your resume.  You can't download a printable application form for Swensen's.
When you go in to ask about careers you should always make sure that you give off a good first impression to the manager and the other staff as they are your potential colleagues.  Make sure you are well presented and have a friendly attitude.  Bring a copy of your resume with you.
Always make sure you greet the interviewer in a professional way, smile, make eye contact and give a firm handshake.  Most interviews for entry-level roles will be quite short but you should always prepare well for them anyway.  Sometimes it might be necessary to follow up after the interview to check on the status of your application.
Also See:
Carvel: Use the Carvel job application to apply here.
Orange Julius: See our resource page for more information on Orange Julius careers.
Godiva Chocolatier: See our resource page for more information on Godiva Chocolatier careers.
Cold Stone Creamery: For employment at Cold Stone Creamery visit the application page.
Caribou Coffee: Caribou Coffee offers opportunities for both, beginners and experienced roles.
Company Links