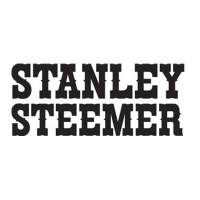 Stanley Steemer is a carpet cleaning company with branches right across the US, bringing a range of cleaning services to its many happy customers.  To find out how to apply for Stanley Steemer online, follow the link at the bottom of the page to submit your Stanley Steemer application today.
The company has been cleaning carpets since 1947, when Jack Bates first put his money into running his own business.  Now, the company has over 300 different locations in nearly every state in the US since it opened up to franchising, and is still looking to expand into more locations.
The firm provides a variety of carpet cleaning services, but not only that, it also has expertise in cleaning furniture, tiles, hardwood floors, air ducts, area rugs, vehicles, boats and RVs.  The company also specializes in water damage restoration and has a dedicated line so that they can respond to any emergency calls 24 hours a day, 7 days a week.
Stanley Steemer also runs an online retail store, selling home cleaning products for anyone to purchase.  The products they have on sale include a Pet-Mess solution kit, stain removers, odor removers, red wine stain removers, door mats, pet hair removers and air filters to keep your home clean, stain-free and fresh.
Stanley Steemer Careers
Stanley Steemer jobs offer many entry-level jobs at their various locations, most typically Carpet Cleaning Technicians, Customer Service Advisors, careers in the Telemarketing Center and Management Training programs.  There are also job opportunities available for experienced managers as well as opportunities for the right applicants with an entrepreneurial spirit to become new franchise owners.
They are also accepting applications for jobs in their corporate offices in Dublin, Ohio.  These cover a range of departments from Accounting, Operations, Distribution, Training, Administration, Human Resources, IT, Manufacturing, Marketing, Purchasing, Research and Development, Safety and Franchise Support.  The exact requirements for each job will vary depending on the position.
How old do you have to be to work at Stanley Steemer?  You must be at least 18 years old to apply for jobs at Stanley Steemer.  Keep in mind that the hours of each location will vary.
You can expect a lot of benefits from Stanley Steemer careers such as a healthcare insurance package including medical, dental and vision insurance, life insurance, a 401(k) retirement plan, short and long term disability, an employee assistance program and home and auto insurance.  You will also be able to enjoy paid time off, employee discounts and many opportunities for further training and advancement.
Job Descriptions & Salaries
Customer Service Advisor – The primary responsibilities of a Customer Service Advisor are to answer phone calls and to field customer enquiries.  You will need to have a good working knowledge of all the services provided by the company to be able to advise customers best.  The average hourly pay is between $7 and $10.
Carpet Cleaning Technicians – The Technicians are at the heart of what the company does.  Not only will you carry out a full range of carpet cleaning services depending on the customers' specific needs but you will also need to have good interpersonal skills to provide excellent customer service.  The starting pay for this role is $8/hour.
Water Restoration Technician – The role of a Water Restoration Technician is primarily for properties that have sustained significant water damage.  You will be expected to be in charge of the drying equipment and to monitor its usage.  There may be other duties including removing debris and other items.  The expected salary is up to $35k/year.
Manager-in-Development – There is a dedicated training program designed to give candidates all the skills they need to join the managerial team.  Here you will learn how to effectively manage employees as well as learn all of the administrative and financial duties associated with the role.  As a Manager you can expect a salary of up to $50k.year.
Stanley Steemer Interview Questions
It helps to be prepared for your interview by practicing some common questions after you've submitted your Stanley Steemer application
Why do you want to work here?  It will help your answer if you have done some research on the company before you go so that you can talk about the company values and culture and why it led you to apply there.
Tell me about a time when you worked in a team.  It always helps if you can give examples from your previous employment experience, but if you can't then talk about sports teams or other teams you might have been involved in elsewhere.
What are your greatest strengths?  When you talk about your strengths make sure that they are relatable to the job description otherwise there's not much point in talking about them.  It's important not to get off topic.
How would you handle an upset customer?  Customer service skills are a very important part of all Stanley Steemer jobs.  It's good to give examples of when you have handled a similar situation successfully in your previous career experience or in another situation.
How has your previous experience prepared you for this job?  If you haven't been working in the same industry then pick some skills from your previous jobs such as customer service or teamwork and describe how you could apply them to the role you're interviewing for.
Advice For Application Process
By searching for Stanley Steemer jobs online you can find which of the local branches are currently hiring.  You can then either submit a Stanley Steemer job application online by registering and filling in their online application form or make a direct application by contacting the branch you want and apply online by emailing in your resume.
For some positions you may also be able to head down to the branch in person and request a free application from the manager there.  However, you are not able to download a printable application for Stanley Steemer.  You can call the number on their website to enquire about open opportunities for employment and to be put in touch with your local branch.
They very often conduct a brief telephone interview first, but this will most likely be quite informal and will be to just verify a few details about yourself and your experience.  It often helps to have a copy of your resume in front of you to refer to when they call.
You will then be invited to a face-to-face interview.  Many previous employees have reported that the interview process is fairly straightforward and not too intimidating.  Nevertheless you should be prepared and turn up looking presentable.  When answering their questions always use complete sentences and try to give examples where you can.
Also See:
GEICO: See this page for jobs at GEICO.
Pacific Life: Checkout the application page for work at Pacific Life.
Books-A-Million: Visit the job application for Books-A-Million to apply today.
OfficeMax: Visit the OfficeMax application.
ABM: For employment at ABM visit the application page.
Company Links
https://www.stanleysteemer.com/careers
https://www.stanleysteemer.com/about-us