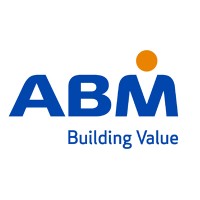 ABM was initially founded back in 1909, as a very small window washing company that employed just one person. Today, ABM employs over 100,000 employees, and has thousands of clients covering multiple different industries. This document will show you how to make an ABM application for any of the numerous careers they have available.
With clients across the U.S. and in more than 20 locations worldwide, ABM is one of the largest providers of facility management services in the U.S. Their building maintenance services are not only state of the art, but also cost effective. The focus is on very high standards of service and quality, and keeping long-term clients satisfied.
A company that is continuously growing, ABM regularly creates new working opportunities so are always looking for more staff. They have entry-level positions, trade positions, and corporate positions. ABM has a GreenCare agenda, focusing on reducing energy use, recycling and other sustainable practices. They have a partnership with the Green Parking Council, aiming to build more sustainable parking garages, and also help ABM clients to become more conscious of the environment.
With a vast range of service positions, there is likely to be a suitable position available for those who are interested in landscaping, janitorial duties, electricians, technicians, cleaners, security and parking attendants, just to name a few.
ABM Careers
All ABM jobs are considered careers, and there is room to advance as well as excellent internal training. An equal opportunity employer, ABM can also offer assistance to those with a disability, even if it is to help fill in an ABM job application. You can look for ABM jobs online through their website.
The variety of service-related positions is huge, and covers just about every hands-on trade there is. Building maintenance services encompasses electricians, landscapers, flooring technicians, plumbers, general maintenance, janitorial and cleaners.
ABM careers also include many corporate level positions including project managers, human resources specialists, project supervisors, operations managers and business development managers.
Get Your Degree!
Find schools and get information on the program that's right for you.
Powered by Campus Explorer
How old do you have to be to work at ABM? You must be at least 18 years old to apply for jobs at ABM. If your resume includes a high school diploma of GED equivalent it is an advantage, but not necessary. Of course for the technical positions, you will need the relevant qualifications and experience. Training is provided internally as well as a uniform. You can access an ABM job application online.
There are many benefits that come with ABM jobs for the employee and the employee's family. Paid holidays and vacation days are provided, and full-time laborers are offered stock purchase discounts. As well as a 401(k) retirement plan, options for medical, dental and vision insurance plans, as well as life insurance and injury compensation coverage are available. ABM hours of operation are 24 hours per day, 7 days per week.
Job Descriptions & Salaries
Maintenance Technician – The main duties of a maintenance technician include repairing, preserving and operating mechanical equipment and systems in the required buildings. These duties can range from simple tasks like changing light bulbs through to plumbing and other electrical work. Applicants with two or more years of experience have an advantage over other applicants. Salary can be up to $15.00 per hour or more.
General Cleaner – Cleaning duties include sweeping, mopping, emptying rubbish bins, dusting and other general cleaning responsibilities. To be a cleaner you do need to have the ability to kneel, crouch and walk for good distances. Most of the time General Cleaners work outside of business hours, so you need to be flexible. Starting rate of pay is around $9.00 per hour.
Valet – The essential duties of a valet is to provide door service for guests, residents and visitors, and car parking services. Valets are also responsible for reporting any suspicious activity or driving issues to the appropriate personnel. Logs need to be kept for all working activities, and the main focus is to provide friendly and helpful assistance to all. The hourly rate is $9.50 per hour.
Landscape Laborer – The responsibility of a landscape laborer is to maintain all gardens and foliage on the property of the client. This can include mowing the lawns, weeding gardens, trimming trees and hedges and maintaining flowerbeds. It is possible to enter this position with no previous experience as training is given, but preference is generally given to those with experience or qualifications. Salary for this position is around $11.00 per hour.
ABM Interview Questions
For a better chance at a successful ABM application, knowing what questions may be asked and how to answer them is a good start.
Why should ABM hire you for this position? This is the ideal opportunity to talk about your qualifications if you have any, or experience. If this is not applicable, talk about what characteristics you have and how they would fit with the position.
Where do you see yourself in five years time? The reason potential employers ask this question is because they are trying to gauge whether you are likely to stay with the company for a longer period of time, or if you are interested in advancing your career within the company. Always be honest, and make sure you have a response even if you're not entirely sure yourself.
How do you handle deadlines? Many positions rely on effectively meeting deadlines. Explain how you would manage your time and work practices to reach any required deadline.
Why are you leaving your present job? Always give a positive response to this question, even if it was for a negative reason. If necessary talk about wanting to gain new experiences, or to further your career. Be honest, but leave out the negatives.
How do you handle problems with customers? Being able to do this effectively is an important component in ensuring customer satisfaction. If you haven't had any experience with this, explain that you would like some training in this area.
Advice for Application Process
Whatever ABM job you are applying for, if you get an interview make sure you are dressed in professional clothing. The first impression is the most important one for any prospective employer. Always be honest with your answers, and if you're not sure what to say, ask for a moment to process your thoughts. Be polite, and ask questions to show you're interested.
ABM online applications are easy to fill out and send in. Unfortunately they do not have a printable application form, so it is not possible to hand-deliver your ABM application in person. You also cannot download the application form. If you want to know how to apply for ABM online, take a look at their website. Attach a cover letter and a copy of your resume. You can find the online application forms through the ABM website.
It is okay to check on the status of your free application. Appropriate methods of doing so are by contacting human resources by telephone or calling into your local office. Sometimes the hiring process can take a bit of time, anywhere from a few days to a couple of months, depending on how many applications they have received for each position, and what positions are currently available.
Whatever contact you make with their staff, always be sure you are polite and courteous. Often a record of any contact is kept, so you don't want any negative comments on your application.
Also See:
Unitrin: Visit the job application for Unitrin to apply today.
UnitedHealthcare: Checkout the application page for work at UnitedHealthcare.
State Farm: For employment at State Farm visit the application page.
Mr. Rooter: Visit the Mr. Rooter application.
Lifeway: See our guide for careers at Lifeway.
Company Links
http://www.abm.com/pages/careers.aspx
http://www.abm.com/pages/our-company.aspx