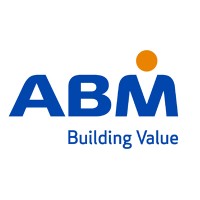 ABM Industries Inc is a facility solutions provider that focuses on customer experiences in areas such as electrical, healthcare, and education. The company performs services in both urban and rural areas in various industries like aviation, education, manufacturing, and more.
Morris Rosenberg founded the company in 1909 as a single-person window cleaning service. He adopted the name American Building Maintenance in 1913 and grew the business by offering cleaning contracts to different organizations.
Today, the company has 350 offices in 20 countries around the world and hired over 130,000 employees for its operations. ABM garnered several industry awards such as the AT&T Supplier Diversity Crystal Award and ICare Award to name a few.
Eligible members enjoy benefits packages to help them and their families. This includes medical, dental, and vision care, and life and travel insurance. Also, they have 401k retirement savings plans, paid sick and holiday leaves, and mall discounts.
Employees appreciate the training given to them by their supervisors. The company culture promotes a wholesome relationship between staff and personnel. Diversity at ABM is an integral part of their ethos.
How old do you have to be to work at ABM Industries Inc?
Job hopefuls should be at least 18 years old to qualify for a career at the company. They must have at least a requirement of a high school diploma or its equivalent.
ABM Industries Inc Careers
The continuous growth of the company led to hundreds of level-entry positions available for grabs. Job applicants may find custodial, secretarial, and maintenance job across several industries to be most fruitful.
Utility Worker: The responsibilities of a utility worker compromise of maintaining production machines according to industry standards. Some duties also include repairing and replacing broken equipment, troubleshooting technicalities, inspecting of vehicles, and more. This is an entry-level position that may lead to becoming as head of the maintenance department.
Cleaner: A cleaner sweeps, arranges, and organizes things in a designated facility area. They must follow work and safety regulations to ensure that all hazardous circumstances won't happen. Cleaners maintain supply stocks in a room and prepare documentation for inspection and reports.
Floor person: A floor person's tasks include cleaning, refinishing, and sealing of a particular area. They also assist floor managers in monitoring and inspecting the area for any activities that need help. They observe and supervise areas to make sure that every area is well-attended to.
Landscape Irrigation Technician: The main task of a landscape irrigation technician is to maintain the water equipment designated in the area. That means he or she manages the sprinklers, pumps, and plumbing. They also get to report any obstacles that impede the water system in the industry they're working.
Test Technician: They implement different troubleshooting procedures to ensure that a company's products are working at optimal results. A test technician also calibrates and tinkers the product for necessary maintenance. They often work in engineering, automotive, and mechanical industries to name a few.
Housekeeper: Housekeepers are mainly in the hospitality industry, but they can also be under healthcare and education. Their main job comprises of sweeping floors, cleaning upholstery, and stock necessary toiletries in a room. They maintain cleaning equipment and ensure its repairs. Cleaners see they follow safe and sanitary procedures of the company.
Groundskeeper: A groundskeeper maintains the company's area which includes the garden, parking lot, and other outdoor properties. They perform various tasks like mowing, fertilizing, sweeping, and decorating. A groundskeeper report to his immediate supervisor about faulty technicalities he finds to take necessary actions for it. 
Administrative Assistant: Employees perform general administrative tasks which includes data entry, faxing, and mailing. They schedule meetings, appointments, and travel arrangements for employees and managers. Administrative assistants answers and resolves customers' complaints regarding their concerns. They also prepare necessary memos, drafts, and emails to their supervisors.
Customer Service Representative: They process customer accounts and resolves complaints by determining the cause, selecting the best solutions, correcting and following up on the customer's needs. The job is both on-site and online where they can access customers' accounts and fix the issue on hand.
Purchasing Clerks: They receive in-house requests for the delivery and order of supplies within the organization. Purchasing clerks make sure that the company's inventory and stocks are well organized. They have records and reports of third-party businesses and supply costs of the economy.
ABM Industries Inc Application 
Job seekers should submit their applications addressed to the company and not through the clients of the ABM. They can send their documents and resumes to the company or through third party online job placements.
There is an online application available at the company's website. One gets to choose the state and location to see all the available positions of that branch.
Always be thorough when applying for ABM Industries Inc. Try to give out information about yourself and double-check your words for any grammar lapses. Recruiters will appreciate job hopefuls who give complete and honest details about themselves.
Update your resume and place your experience history in reverse chronological order. Keep your resume short, simple, and direct to the point. If you have any recommendations from your previous job, attach it to the document.
Research the company beforehand and see how your skills can contribute to ABM Industries Inc culture. You can also practice answering basic interview questions. Select your interview attire days before the interview date.
Things To Know About ABM Industries Inc 
The company strives for an equal and diverse culture to ensure opportunities for employees of different background and morale. They encourage camaraderie and belongingness within the organization.
ABM Industries Inc. states their interest in buying GCA Services Group, a janitorial and custodian service provider in the US and Puerto Rico. The announcement was in July 2017 and the sale cost has gone up to $1.25B.
The company is famous for providing facility management purposes by providing contracts to other businesses. The growth and widespread network of the company has led them to create new jobs available for the customers.
ABM Cares provides volunteering activities for local organizations and donate necessary resources for the community. They also invest in environmental issues and green initiatives to promote healthier and safer work environment.
Application Links
Company: https://www.abm.com
Careers: https://www.abm.com/careers/
Application: http://abm.jobs.jobaline.com/index.html