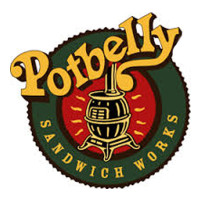 People who fill out a Potbelly Sandwich Works application know that they're striving to join a company that works to offer fast food with fresh ingredients.  Currently, they're in eighteen states and quickly expanding.  Links to apply for jobs at Potbelly Sandwich Works are at the bottom of the page.
In 1977, Potbelly Sandwich Works was run out of an antique store called Hindsight and run by Peter Hastings.  The restaurant décor came from the antiques.  By 1996, Hastings sold the restaurant to Bryant Kelly, who quickly made the store grow.  A year later, a second store was opened, and the company then exploded with growth.
Currently, there are over three hundred Potbelly Sandwich Works stores across the country, with more being opened every month.  They are in eighteen states and the District of Columbia, which offers current employees unlimited chances to move up in the company and enhance their careers.
Although Potbelly Sandwich Works is quickly becoming nation-wide, they strive to give their local restaurants a local flavor.  By getting local artists to sing during the lunch hour, they bring a taste of the community into their food as they offer fresh and friendly service.
Potbelly Sandwich Works Careers
Potbelly Sandwich Works jobs at the corporate level are all about making sure their stores and franchises are working well.  Several positions are available in the corporate office, located in Chicago, Illinois, but there are more available around the country supervising franchises and training workers.
At the local level, there are several positions available.  Several of them are available in franchises, but your application will go to the Potbelly Sandwich Works corporation to be passed out to the franchises in your area.  Franchisees go through an intense three month training program before they're allowed to start running their stores.
How old do you have to be to work at Potbelly Sandwich Works? Age requirements vary by position; however, in order to work as an Associate, you must be over sixteen.  To be a Delivery Driver you have to be over eighteen.  As you browse Potbelly Sandwich Works jobs online, make sure to read all positions requirements closely as some positions need various licenses, certifications, or degrees.
Those with Potbelly Sandwich Works careers do get several benefits.  Those include health/dental/vision/life/accidental dismemberment insurance, a 401K, time off, a transportation program, and domestic partner benefits.  Everyone also gets meal discounts and discounts on other products, like cell phone plans, through specific carriers.
Potbelly Sandwich Works Job Descriptions
Associate – When customers come in, you're the first person that customers see and work with to have their order taken.  You'll need to have a smiling face and great personality while providing the great service that this company is known for while doing almost anything behind the counter.  Compensation is around $20,000 a year.
Delivery Driver – You'll work to quickly and safely deliver food to customers, making sure to provide them with a positive smile and excellent customer service.  If there are no deliveries to be made, you'll be reassigned duties in the shop.  Compensation is around $20,000 a year.
Shift Leader – By working on the floor, you'll encourage the Associates to give their best to the customers and make sure that all the food that leaves the kitchen meets company standards.  People who are Shift Leaders are often promoted to Assistant Managers and General Managers. Compensation is around $23,000 a year.
Musician – You will be a contract worker who needs to know at least twenty songs while trying to give customers the best dining experience that you can.  Music from 60s, 70s, 80s, 90s, and today are all welcome.  Compensation is around $30,000 a year.
District Manager – Offering assistance to your stores is what this position is all about.  You'll help around eight stores to improve their operations and maximize all the goals that they're striving to meet.  Being able to travel is a big part of this position.  Compensation is around $50,000 a year.
Potbelly Sandwich Works Interview Questions
These are some questions you may be asked during your interview:
Why do you want to work for Potbelly Sandwich Works? This is an extremely common interview question, so you should be prepared for it.  Talk about what drew you to the company, whether it was the company culture or benefits and why it's your first choice in places to work.
What experience do you have? Highlight any relevant experience that you have.  If you don't have any experience, instead talk about what you can bring to the company and position.  Use plenty of examples to back up and support your claims.
Where do you see yourself in the next few years? Your interviewer wants to know if you see yourself with Potbelly Sandwich Works.  Be realistic in your career expectations, but make sure they know you're willing to take on extra responsibilities and challenges in order to move up in the company.
As this company relies heavily on customer service, you may be asked this question in the form of a hypothetical situation: How would you take care of an upset customer? Be practical and realistic as you walk your interviewer through exactly what you'd do in order to turn this customer's experience around.
There are some positions available that require driving, as such, you may be asked this question: Do you have a good driving record and a valid license? Be honest.  They want to make sure that you will reach your destination quickly, but safely.
Advice for Application Process
How to apply for Potbelly Sandwich Works: search for the position and store that you want to work in.  Once you've done that, read all job requirements carefully before filling out your Potbelly Sandwich Works application.  There is no printable application for Potbelly Sandwich Works available on their website.
Before your interview, do research on Potbelly Sandwich Works and the industry in order to have a list of questions that you can ask. For an entry level position this may seem excessive, but it will place you in front of the other candidates as it shows that you think ahead and are prepared.
Dress nicely for your interview, in business casual if you can, as your interview will probably be in a semi-formal setting.  If you've applied for a managerial or a corporate level position, a suit would be appropriate.  Have a positive and friendly attitude when you go in for your interview because it will give a good impression and show that you're ready to work with customers.
Show gratitude at the opportunity to interview with Potbelly Sandwich Works.  Afterwards, make sure to inquire about the best way to check on your hiring status as only some applicants will learn if they got the position during their interview because Potbelly Sandwich Works will want to see every candidates before making a final decision.
Also See:
Hardee's: Visit the job application for Hardee's to apply today.
Charley's Grilled Subs: Visit the Charley's Grilled Subs application.
Chick fil A: Visit the job application for Chick fil A to apply today.
Chipotle: For career opportunities, fill out the Chipotle online application.
Chicken Express: For career opportunities, fill out the Chicken Express online application.
Company Links
http://www.potbelly.com/Franchising/default.aspx
http://www.potbelly.com/Company/Careers.aspx
http://www.potbelly.com/Company/CareerOpportunities.aspx