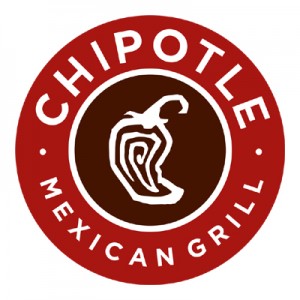 Chipotle (officially Chipotle Mexican Grill, Inc.) operates a chain of fast-casual Mexican restaurants offering fast food style counter ordering with restaurant level food quality and atmosphere. The restaurant chain opened in 1993, and has since grown to support 1600 locations with over $327 million in earnings. The organization currently employs more than 45,000 people in the U.S., Canada, the United Kingdom, France, and Germany.
The largest boost to the organizations profits occurred when McDonald's became their largest investor, allowing the restaurant chain to grow from 16 locations to more than 500 from 1998 to 2005. McDonald's invested $360 million and earned over $1.5 billion by the time they withdrew their financial support in 2006.
Their business model dictates corporate ownership of individual restaurant locations as opposed to franchise ownership, and the company is strongly committed to promoting from within. Many current managers started their careers as restaurant Crew members.
Company leaders strive to offer fresh, organically raised Mexican food choices at a price point slightly greater than that of competing fast food chains (generally $8 – $15 a meal). Their menu is focused and simple, offering only a handful of items that may vary slightly from location to location. Standard menu items are:
Burritos
Fajita Burritos
Burrito Bowls
Tacos
Quesadillas
Salads
Quesarito (a burrito wrapped in a quesadilla)
Pozole Soup
The firm believes that by keeping the menu simple, they can better focus on the quality of the few items they do serve. Selections are served from different stations inside the restaurant, ensuring that food items are made-to-order on the spot, limiting incorrect orders and miscommunications between cashiers and food preparers.
If you have a team-oriented attitude, love working with the public, and would like a career with real advancement potential, professional support, and competitive salary and benefits, apply online today, and become a member of the Chipotle family.
There are a few important facts about the organization prospective employees should be aware of. First and foremost is the fact that the company deals in sustainably raised ingredients, such as organic vegetables and naturally raised livestock devoid of added antibiotics, steroids, or other harmful hormones.
Get Your Degree!
Find schools and get information on the program that's right for you.
Powered by Campus Explorer
Their passion for green initiatives also influences the way they build their restaurants. A location in Illinois has its own wind-turbine sustaining 10% of its electrical power, another in Oklahoma was constructed using recycled drywall. Even their food containers and cups are made from recycled paper products. Future plans include implementing solar panels in at least 75 locations, and the use of biodegradable cleaning products at all locations.
A final consideration is the company's corporate structure. Since they are a non-franchised company, top-tier management is handled by a board of directors and a body of corporate officers. Corporate officers consist of:
Co-Chief Executive Officers
Chief Financial Officer
Chief Development Officer
Chief Marketing Officer
There are eight members on the board of directors. They are:
Steve Ells
Montgomery Moran
Patrick Flynn
Albert Baldocchi
Neil Flanzraich
Darlene Friedman
John Charlesworth
Kimbal Musk
Chipotle Careers
Ideal entry level applicants should have a high school diploma or equivalent (GED) and be able to work in a fast paced environment performing various duties. Employees are expected to change tasks, from food preparation to bartending, to custodial duties and cashier. Therefore prospective employees must also be able to perform physically demanding work at regular intervals while standing.
Hiring requirements for management level Chipotle jobs generally include a high school diploma or equivalent (GED), past restaurant management experience, administrative experience, and some background in basic business accounting and other payroll related responsibilities.
It should be noted that all positions require the applicant to be able to speak, understand, and sometimes write in the prevailing language of the restaurant location. This is especially true of management careers, as managers must be articulate in both customer service and business related dialogue.
How old do you have to be to work at Chipotle? The minimum age requirement to be considered for employment is 16. Some management level positions require applicants to be at least 18 years of age.
Why People Like Working Here:Employees love knowing that they are serving top-quality food items at a reasonable cost. Each meal is an individual creation, produced from fresh ingredients and made exactly the way the customer wants.
Employees also feel great knowing they are contributing to green initiatives that help make the world a better place, while working for a firm that appreciates and rewards hard work and dedication. As stated previously, most managers began as Crew members, and that is undeniable proof that a lucrative and fulfilling career is not just a promise, but a tangible reality.
Chipotle Job Descriptions
The group prides itself on promoting from their own staff. Therefore, they implemented a Restaurateur Program, designed to elevate entry level employees to the ranks of management.
At every level of employment, employees are being trained with an eye toward their eventual advancement. Chipotle careers fall under the following categories:
Crew
Hourly Manager
Apprentice
General Manager
Restaurateur
Restaurateur (2 – 4)
Crew members handle all daily restaurant activities, from running cash registers and preparing food, to basic maintenance duties and customer service. Crew member jobs are entry level positions open to most qualified applicants.
Hourly Managers are the main liaisons between the crew members and upper management. Hourly Managers oversee incoming employees, maintain quality food preparation standards, and deal with shift issues such as breaks and shift schedules. These positions also entail administrative duties such as making bank deposits, ordering office supplies, and tallying daily receipts.
Apprentice positions are offered to those pursuing a General Manager title. Apprentice employees work closely with their General Manager, training and managing employees, and overseeing all daily operations while adhering to the General Manager's budget guidelines. This is a moving position, meaning that whenever the Apprentice isn't seeing to paperwork and the like, they should be directly involved with day-to-day operations and making improvement suggestions to the General Manager.
General Managers are directly responsible for the financial success of their location. Therefore, they are intimately involved in every aspect of daily operations. General Managers also interview and hire prospective employees, set the final work schedules, manage budgetary guidelines, process paperwork, and tally payroll hours.
Restaurateur positions are given to General Managers who display above average management ability. While their duties are identical to that of a General Manager, they receive handsome financial bonuses for meeting certain budgetary and operational goals. There are advancement levels within the Restaurateur category, each offering their own array of financial benefits. There are currently 400 Restaurateurs operating 40% of the company's locations.
Salaries & Benefits:Employees are offered a comprehensive benefits package and competitive wages. Employee salaries averaged nationally and presented annually break down as follows:
Crew – $21,000
Hourly Manager – $27,000
Apprentice – $50,000
General Manager – $63,000
Restaurateur – $99,000
Restaurateur (2 – 4) – $129,000
The organization also offers a complex set of benefits that break down under the following categories:
Health & Wellness
Financial & Retirement
Family & Parenting
Vacation & Time Off
Perks & Discounts
Professional Support
Each category offers a host of benefits, from healthcare coverage and life insurance, to 401(k) plans and stock options. Some higher level perks consist of paid vehicles, tuition assistance, and a $10,000 bonus for every General Manager a Restaurateur trains and promotes.
Advice For Application Process
Unfortunately, there is no printable application for Chipotle online, nor is there anywhere on their website to download an application form. Currently there are only two ways to apply for jobs at Chipotle: apply for Chipotle jobs online, or visit a local restaurant and fill out an application form in person.
You'll find a link to the jobs section of their website following this article. From there you can research Chipotle job descriptions and hiring requirements, learn how to apply for Chipotle jobs online, fill out a Chipotle application, and watch videos of actual employees discussing Chipotle careers.
The company's online portal is extremely user-friendly. You'll never be redirected to another site, and you can see all Chipotle jobs online according to location and position.
In order to fill out a Chipotle job application online, you'll need to complete a short registration process and confirm your identity via email. Once you're verified, and you've filled out a Chipotle application, you can login to their system any time to view the status of your application.
If you wish to fill out a direct application, or drop off a resume, you can always stop by a restaurant location and pick up a free application in person instead of filling out an online application.
One benefit of showing up in person is that a chance to speak with a manager one-on-one may present itself. You can then ask specific questions about job opportunities, salary, and other employment questions that may not be covered comprehensively when filling out applications online.
If you're called in for an interview, you'll meet with a hiring manager for a one-to-one interview. Be sure to express your enthusiasm for helping others and being part of a successful team effort. The company states regularly throughout their employment literature that a team ethic is all important when they consider new employees. Emphasize that you look forward to contributing to the greater success of the company by lending a hand whenever it's required, and you'll make a strong impression.
Competitors
If you like the idea of working in the restaurant industry but are unable to find a Chipotle location near you, Panda Express and Subway are two other dining establishments that offer personalized food service in a casual atmosphere.
Although the above named companies serve different styles of cuisine, both offer employees a chance to work closely with customers in personalizing their entrees from a ready-made selection of options. Furthermore, both companies operate locations nationwide and have online job search portals.
Subway also offers a printable application form that you can download or print. Simply fill out the application and take it to a Subway location near you.
Also See:
Freebirds World Burrito: For career opportunities, fill out the Freebirds World Burrito online application.
Hardee's: Use the Hardee's job application to apply here.
Checkers Drive In: See this page for jobs at Checkers Drive In.
Taco Bell: Visit the job application for Taco Bell to apply today.
Wendy's: For employment at Wendy's visit the application page.
Company Links
http://www.chipotle.com/en-US/default.aspx?type=default
http://www.chipotle.com/en-us/careers/get_rolling/get_rolling.aspx