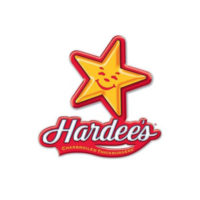 Hardee's is a popular fast-food restaurant chain based in America. It is operated by CKE Restaurant Holdings, Inc. It is known for its famous charbroiled burgers, hand-breaded chicken, and burritos.
Wilber Hardee, the founder, opened his first restaurant during the 1960s. It was located in North Carolina, particularly in Greenville, and has already started offering "charco-broiled" hamburgers. Since then, the company started growing and expanding across the US.
By the end of the 1960s, it had over 200 restaurants in the United States. Currently, it now has over 5,000 branches, and over 300 of these are located in the Middle East, Asia, and Latin America.
Employees are entitled to a wide range of benefits, including competitive wages, health plans, bonuses, opportunities for advancement, and paid vacation and holiday leaves. Employees also get comprehensive healthcare and free food with a maximum of $5 per shift.
The work environment at Hardee's is fast-paced, so people who thrive in that kind of environment would love working here. The fast-food chain's culture includes fostering respect, fair competitiveness, and equal opportunities for employees.
How old do you have to be to work at Hardee's?
Applicants who wish to apply for crew positions need to be 16 years old and older. If you're a team player who's willing to take part in the daily operations of a fast-paced restaurant, then you are qualified to apply.
Hardee's Careers
Career options in the company include restaurant jobs (mostly service crew), and restaurant management jobs (such as district managers, general managers, and shift leaders). Listed below are just a few of the career positions that the company is looking for together with the descriptions of each job.
Crew Person: The crew person is accountable and responsible for various duties and tasks as assigned within the restaurant. He or she provides guests with a positive guest experience, prepares food according to quality standards, and keeps the restaurant clean, safe, and pleasurable for all employees and guests.
Shift Leader: The Shift Leader's main responsibility is to assist the Restaurant Manager with his/her duties and activities. He or she also works with the Restaurant Manager Team to make sure that all activities and operations within the restaurant go according to the business plan of the restaurant.
Admin Assistant: The admin assistant shall work closely with Management's corporate division, providing administrative support to the department. The role of the admin assistant is to interact with members of the International team, as well as with regional global offices. Admin assistants are not based in the restaurant, but rather in U.S based offices of CKE Restaurant Holdings, Inc.
General Manager in Training: The GMIT is accountable and responsible for all restaurant operations. He or she ensures all activities are compliant and consistent with the guidelines in the business plan of the restaurant. The GMIT also ensures that all employees' performances are compliant with their job descriptions.
Manager (Consumer Insights): The Manager designs, executes, and manages actionable consumer researchers through the use of innovative strategies, industry-specific tools, and advanced methods. He or she plays a highly flexible role which will involve influencing people to engage in partnerships and projects.
Manager (Ad Fund) Accounting: The Manager for Ad Fund is responsible for overseeing the financial matters concerning advertising and for managing the accounting section of the company. He or she works alongside the finance and marketing department in creating financial reports. He or she also prepares the company's annual fund budget, including submitting internal reports to the company's marketing department.
Internal Franchise Coordinator: The Internal Franchise Coordinator ensures that the functionality, accuracy, and comprehensiveness of the company's franchise restaurants are well-maintained. He or she promptly communicates and disseminates information to various departments, franchise owners, and external partners. He or she consolidates and organizes the data for all franchise branches, and researches and analyzes franchise data for efficient executive franchise management.
Paralegal: The Paralegal prepares and maintains corporate books and provides assistance to the General Counsel through preparing litigation and reserve reports, audit letters, contract logs, and ethics compliance logs. He or she also tracks and monitors cases of litigation, and helps in the drafting of corporate contracts, and in the distribution and execution of it.
Business Analyst IT: The Business Analyst IT is responsible for the leveraging and delivering of analysis during the solution development lifecycle to ensure timely support and delivery. He or she should be familiar with the difference between international and domestic business operations.
Director (Social Media Content): The Director for Social Media Content employs strategic development related to digital planning and integration of the brand across all partner companies and agencies. He or she leads in the operations that maintain digital and social media, and should foster innovative and creative solutions for the sustainability of the brand online.
Hardee's Application
Visit the official website (link below) and click on "Careers." Look for the job openings located at the right side of the screen. There you'll see what positions are available for you to apply for.
While you are free to walk in a store for a direct application, online application is also available. Once you've chosen a career, you'll be taken to a page where you'll find the job description and requirements.
In filling out the online application form, read the instructions carefully and answer them honestly. Check for any spelling, punctuation, or grammar errors. Keep your answers brief and straight to the point.
Your resume should come in an easy-to-read format, and contains all the qualifications indicated in the job description. Make sure you've catered your resume according to the job description. Write down your accomplishments related to the job being applied for.
For the interview, make sure to come on time and wear neat, smart casual clothes. Be confident with your answers, and always give answers that reflect your excitement and willingness to do the job.
Things to Know About Hardee's
The mission of Hardee's is to foster determination, good ideas, and hard work among its employees, as well as values and work ethics while performing daily tasks.
Hardee's continue to be known for its values: friendliness, teamwork, enthusiasm, reliability, and guest-focused services. The employees are expected to be friendly at all times, working tough to provide outstanding service to customers.
Customers of the stores are referred to as "Guests." Thus, the customers are not allowed to wait; instead, the employees stop what they're doing to start serving the "Guests."
Each year, the company awards scholarships to college students with academic merit and the potential to be community leaders. The company works closely with partner charities and food banks to help support families in need.
Application Links
Company: https://www.hardees.com/
Careers: https://www.hardees.com/careers
Application: http://ckr.referrals.selectminds.com/HardeesField/page/hardeescrew-11