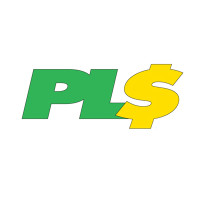 Those who fill out a PLS Financial application know that they're looking at joining a company who strives to help people who may not be able to go to a regular bank because of the hours they work or their credit score.  Links to apply for jobs at PLS Financial are at the bottom of the page.
PLS Financial is a fairly young company, having been founded in 1997.  Currently, they are based out of Chicago but have locations all over the United States and some in Canada.  PLS Financial is run by the PLS Group, Inc. who also runs The Payday Loan Store of Illinois.
The services that PLS Financial offers include check cashing, money orders and transfers, bill payment, short-term loans, and helping with vehicle registration or renewal.  A majority of their stores are in Indiana, Illinois, California, Alabama, Arizona, New York, Texas, Mississippi, and Wisconsin.
In the communities that they work in, PLS Financial strives to give back, offering a Back-to-School Program that gives money and school supplies to local schools that need it.  For students with perfect attendance, they may be awarded a bicycle.  Every Arbor Day, PLS Financial plants a tree for every employee.
PLS Financial Careers
If you're interested in PLS Financial jobs at the corporate level, you'll be spending a majority of your time in the Chicago, Illinois headquarters.  Some positions, like the District Manager, will require traveling to various stores to make sure that everything is working properly.
At the local level, you'll be working within one of the United States or Canadian stores, both of which are scattered around the country to best serve customers where they're needed.  Several of the company stores are twenty-four hours in order to help people who work nights.
How old do you have to be to work at PLS Financial? Age requirements vary by position.  As you look at PLS Financial jobs online, make sure to read all position needs carefully as some jobs require various experiences, degrees, or certifications.
People with PLS Financial careers are able to get several benefits, which includes competitive pay, health insurance, and a 401K.  PLS Financial employees are also encouraged to go out into their communities and do various service projects.  Also, this company offers an internal university in order to offer employees an opportunity to grow.
PLS Financial Job Descriptions
Customer Service Representative – You are the face of the company and are who customers see on a regular basis to take care of anything that they may need.  As such, you need to have great customer service skills.  Compensation is around $40,000 a year.
Store Manager – As the leader of the store, you will work to make sure that outstanding customer service is delivered to every customer.  Also, meeting any sales and financial goals is a major part of this position.  Compensation is around $45,000 a year.
Collections Manager – Working closely with third parties is a big part of this position as you'll interact with collection agencies, various vendors, and law firms to make sure that everything gets done.  You'll strive to maintain an environment that demands high accountability with constant feedback and training.  Compensation is around $55,000 a year.
District Manager – By working closely with the stores under your supervision, you'll make sure that staff members are working properly and giving the excellent customer service that customers expect when they walk through the door.  Compensation is around $55,000 a year.
Shift Supervisor – You're a Customer Service Representative, Assistant Store Manager, and Store Manager (when the store and assistant managers are gone) all rolled into one.  As such, you need to understand how every position works.  Compensation is around $25,000 a year.
PLS Financial Interview Questions
These are some questions you may be asked during your interview:
Why do you want to work for PLS Financial? As this is an extremely common interview question, you should be prepared for it.  Talk about what drew you to the company, whether it was the company culture or benefits and why it's your first choice in places to work.
What experience do you have? If you have any relevant experience, make sure to highlight it. If you don't have any, instead talk about what you can bring to the company and the job that you've applied to instead.  Make sure to use plenty of examples to back up your claims.
Where do you see yourself in the next few years? This question is geared towards part and full time employees as your interviewer is looking to see if you're planning on staying with the company.  Be realistic in your career expectations, but make sure they know you're willing to take on extra challenges and responsibilities in order to move up in the company.
As this company relies heavily on customer service, you may be asked this question in the form of a hypothetical situation: How would you take care of an upset customer? Be honest and realistic as you walk your interviewer through the steps you would take to turn the customer's experience around.
Several positions will require you to stand, lift heavy files, or sit for long periods of time, so you may be asked: Is there anything that could keep you from doing your job? Make sure to be honest and explain any limitations that you may have to the best of your ability.
Advice for Application Process
How to apply for PLS Financial online: start by searching for the position that you're interested in, making sure that it's available in the area you want.  After you've found the job, read through all the requirements carefully before filling out your PLS Financial application.  There is no printable application for PLS Financial available on their website.
Before you attend your interview, do research on PLS Financial and the industry in order to create a list of questions that you can ask. This may seem excessive, especially for an entry level position, but it will place you in front of the other candidates as it shows that you think ahead and are prepared.
Have a positive and friendly attitude when you go in for your interview as it will give a good impression and show that you're ready to do some customer service work.  Dress in business casual for your interview, as it will take place in a semi-formal setting.  If you've applied for a managerial or supervisory position, dress in a suit, if possible, as you'll need to look more professional.
Make sure to show gratitude at the opportunity to interview with this company.  After your interview, inquire about the best way to check on your hiring status as few applicants will learn if they got the position they applied for during their interview because PLS Financial will want to screen all candidates before making a final decision.
Also See:
Advance America: Use the Advance America job application to apply here.
Vanguard: See our resource page for more information on Vanguard careers.
Check 'n Go: Visit the Check 'n Go application.
Capital One: Visit the Capital One application.
Citizens Bank: Citizens Bank offers opportunities for both, beginners and experienced roles.
Company Links