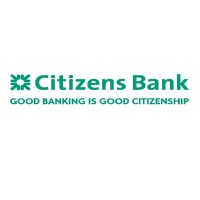 Citizens Bank is a trusted American Financial institution with 180 years in service as a provider of excellent financial retail products and services to consumers, small to medium businesses, corporations, and non-profit institutions.
From the establishment of its Rhode Island headquarters in 1828, the bank has steadily grew over the years and now operates in various U.S. states such as New Jersey, Ohio, Massachusetts, Michigan, and Connecticut.
To date, their banking presence continues to increase as they have established more than 1,200 branches and 3200 ATMs across New England, Mid-Atlantic, and the Midwest regions.
Made possible by its impressive history, employees are entitled to an above average compensation package and benefits that includes paid time offs, 100% match 401(k), discounts on stock options, educational assistance, bank service discounts, and various medical benefits.
Since obtaining a Fortune500 recognition, employees have never been more proud to work for Citizens Bank. They are seen as top choice for entry-level applicants since they offer comprehensive development opportunities and advancement opportunities.
How old do you have to be to work at Citizens Bank?
Citizens Bank strictly upholds a policy of equal employment for all—applicants will be evaluated based on their professional qualifications and will not be discriminated according to their age and other legally protected factors unless otherwise bound by state labor laws.
Citizens Bank Careers
Citizen Bank offers several early career roles designed to accelerate your path on the banking industry's corporate ladder. Depending on the preferred career path, applicants can choose from a wide range jobs in the areas of consumer banking, commercial banking, corporate, and bank operations. The common entry level roles are as follows:
Customer Service Teller: A Customer Service Teller is responsible for providing a professional banking experience for clients through the efficient processing of all financial transactions, recording of all information pertaining to internal and client accounts, addressing of inquiries to the proper channel, and troubleshooting of potential conflicts related to customer service.
Personal Banker: A Personal Banker shall be the main liaison responsible for educating both prospective and existing customers on all of the bank's product and service offerings. The workflow includes administrative duties related to the opening, management, and transacting aspects of clientele accounts.
Relationship Banker: A Relationship Banker is responsible for cultivating new and existing relationships with customers and financial partners through a people-oriented, collaborative approach. This position shall provide clients with professional solutions to all their financial and service requirements on a sustained basis.
Small Business Relationship Banker: Small Business Relationship Bankers specialize in providing key financial recommendations and business development opportunities for retail customers as well as small and medium enterprises. They shall perform a careful risk analysis of their clients' financial portfolio to come up with suitable loan agreements relative to their needs.
InStore Universal Banker: An InStore Universal Banker is represents the branch at the forefont, with a keen focus on managing accounts and addressing the inquiries of InStore clientele. They shall provide customer-centric solutions and cater to their financial needs on a daily operational basis.
Broker Client Service Specialist: A Broker Client Service Specialist is responsible for working with equity, fixed income, and fund accounts on a hands-on level. The position is expected to raise concerns and coordinate requests with internal departments to address the needs of the assigned clients respectively.
Collection Recovery Specialist: The Collection Recovery Specialist position is responsible for the collection of principal, repayments, and fees in accordance with deadlines and key performance targets. They shall also provide timely customer service solutions to issues on collection, refunds, and discrepancies with client accounts.
Administrative Assistant: An Administrative Assistant position delivers administrative and clerical back office support in coordination with other banking departments. To comply with daily and annual routine and non-routine requirements, this role requires individuals with experience in managing and multitasking on several projects at once.
Associate Licensed Relationship Banker: An Associate Licensed Relationship Banker is a hands-on trainee role for licensure preparation and financial experience building. After the acquisition of the required licensure, the trainee is expected to take on dual responsibilities and acclimate swiftly to a higher role.
Relationship Support Process Manager: The Relationship Support Process Manager is the lead position in monitoring and reporting of risk factors, surveys, and validated data relevant to internal performance. They shall test and implement the Relationship Support Specialist to identify opportunities for improvement and process design.
Citizens Bank Application
To apply for an open position, you can visit their website to view all the open listings per location. Take note that you have to create an account on their portal in order to file an application.
Their online application platform will require you input your basic information, academic background, and experiences in detail so be sure to take your time. You may follow up on your application by contacting the hiring manager for the appointed location.
Their application system is incompatible with certain operating systems, so be sure to test the waters before submitting an application online. Spend time reading the job requirements for your target position thoroughly.
Positions such as relationship managers or personal bankers generally lean towards communication proficiency, while other jobs give more value to technical skills. Tailor-fit your resume by highlighting the most relevant parts for the position.
Be as professional as possible in dealing with the hiring managers by maintaining a formal tone in your correspondences and remember to dress accordingly to corporate standards. Be prepared to answer circumstantial questions related to financial and customer service issues.
Things To Know About Citizens Bank
Citizens Bank promotes a diverse and inclusive corporate culture that promotes equal employment opportunity for all regardless of personal orientation.  This has translated into an environment marked by career growth opportunities, cultural empowerment and an aptitude for corporate social responsibility.
Of note, the bank continues to deliver excellent customer service to clients as indicated by its top ratings on the 2018 Temkin Experience Ratings benchmark survey and on the annual Global Finance Best Bank Bank Awards.
Aside from their image as premier banking institution with over 180 years in excellent service, the bank is receiving more recognition for their nonprofit initiatives for the local communities they serve in as well.
Through a sense of volunteerism among its employees, the company has been active in the CSR scene thanks to a system where bank employees do not have to leave the office as on-site programs are conducted on a regular basis.
Application Links
Company: https://www.citizensbank.com/HomePage.aspx
Careers: https://jobs.citizensbank.com/career-paths
Application: N/A