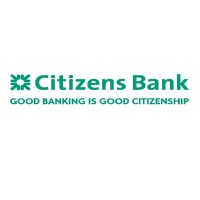 Citizens Financial Group, Inc. or Citizens Bank is a United States banking company based in Providence, Rhode Island. It has banks in locations in Connecticut, Delaware, Massachusetts, Michigan, New Hampshire, New Jersey, New York, Ohio, Pennsylvania, Rhode Island, and Vermont. Join this amazing team just by completing a Citizens Bank application.
The company is a subsidiary of The Royal Bank of Scotland Group, which has headquarters in Edinburgh, Scotland. The company is now also publically owned. The Royal Bank of Scotland owns about 23 percent of the company, while the rest it traded on the New York Stock Exchange. The Royal Bank of Scotland is planning to make all of Citizens Bank publically traded.
This bank is the 13th largest bank in the United States with 1,200 branches, 3,200 ATMs, and nearly 18,000 employees. Citizens Bank was founded in 1828 in Providence, Rhode Island thanks to a charter by the state legislature. Over time, the bank expanded throughout the state, giving many job opportunities. The current chairman and CEO is Bruce Van Saun.
The company has a full-service branch inside a Dunkin' Donuts in Bellingham, Massachusetts. There are teller windows, a full-service ATM, and Dunkin' Donuts promotions for using banking services. Some locations were the first banks in the country to use radio-frequency identification technology on its ATM cards. Later, it stopped using this technology.
Citizens Bank Careers
Citizens Bank jobs online boast a unique opportunity for growth within your local community. Online, you can take a virtual tour to see if this career is for you. There are careers available as a quantitative analyst, data modeler, financial consultant, mortgage loan officer, business banking profession, and licensed banking professionals.
Apply for jobs at Citizens Bank as the company has been named the best workplace by Black Journal, Hispanic Network, and Professional Women's Magazine. The company also has certification for being retirement friendly, and a top 100 career for military veterans. It is also an equal opportunity employer, meaning applications are available to everyone.
Get Your Degree!
Find schools and get information on the program that's right for you.
Powered by Campus Explorer
How old do you have to be to work at Citizens Bank? Citizens Bank job application online is for those over 18 years old. There are several entry-level positions available, such as a customer service representative. Many other positions require a special license or experience. If you have any questions about how to apply for Citizens Bank online, you should contact a representative before you download application form.
The company provides its employees with benefits. These include life insurance, paid time off, 401(k) retirement plans, and healthcare coverage. The medical plan include medical, dental, vision, and dependent care. There are also special employee bank services, tuition reimbursement, and adoption assistant. Beyod the tangible, this is a very special work environment.
Citizens Bank Job Descriptions
Teller – You can work part-time or full-time working with customers. Your job will include greeting customers, conducting credit and debit transactions, recording cash drawers, and maintaining knowledge of products. Having previous experience on your resume makes you a more competitive applicant. Salary can range between $12 and $14 an hour.
Personal Banker – This job includes meeting with customers, identifying individual needs, processing customer transactions, and recommending products and services. You will need to use strong written and verbal skills to maintain long-term relationships with clients. In addition to the printable application form, you will have to submit to a background check. The salary is about $35,000 annually with additional commission.
Assistant Branch Manager – You will organize and lead the bank team. This means overseeing and conducting opening and closing, encouraging sales, introducing new programs, meeting referral goals, conducting training, and making a work schedule. Prior management experience is required in order to apply. The salary is usually around $40,000 to $45,000 each year.
Quantitative Analytics – This is a job to increase the company's financial strength. You will do this by creating better analytic models to track how services are used. You will be analyzing loan levels, use of certain products, and developing models. Work is typically on the portfolio level and dealing with senior management.
Citizens Bank Interview Questions
The interview is the most essential part of the Citizens Bank application, so practice common questions in advance.
What are you looking for in a new job? Be specific and make sure to give an answer that includes what the job offers. This requires you to do research on Citizens Bank jobs. You want to be able to show that you have relevant experience and you are prepared for the responsibilities of the position.
What do you look for in a work environment? Like the previous question, this requires you to find a link to the company website. You need to read about its mission and culture. That way when you answer this question, you can use the same terminology to explain what you are looking for when you are working.
How do you manage others? The best management style is strong, good at listening, and flexible. This is what you want to show in your answer. You should first generally explain how you manage others and then give a couple of anecdotes that illustrate times when you acted as a successful manager.
When was a time you acted as a leader? You want to give an example that shows your ability to lead a project to fruition. The best stories are those that are detailed enough to be memorable, but are not so detailed that they go on too long or the point gets lost in the details.
When was a time you disagreed with your boss? Everyone has times when they do not agree with a manager's decision. You want to tell a story that shows that you responded in a productive way. You want to show that you were able to make a positive different on the situation. This could be by doing something more efficiently.
Advice For Application Process
Citizens Bank jobs are an amazing opportunity in the banking industry. Take advantage of this chance by finding the positions for which the company is hiring. You can see these open jobs on the company website. Each open employment position has a direct application. The application form can be completed directly on the website.
Be extremely thorough and clear when filling out the free application. The online application happens to be the way in which the company decides to give you an interview. Therefore, you want to reveal yourself to be a promising applicant, by showing that you are experienced and have the skills listed in the job description.
After you apply online, you may be asked for an interview. This is the opportunity to show that you are a unique person and are ready for Citizens Bank careers. To do this, you need to prepare ahead of time. Conduct a mock interview by coming up with a list of potential questions and figuring out how you would be answer these questions.
Then, during the interview, you want to make sure to show your best self. You can do this by showing up early with a copy of your printable application for Citizens Bank. Remember to dress well as this is a sign that you are respectful and take the opportunity seriously. Also, come with a couple of questions for the interviewer in order to show that you did research and are interested in Citizens Bank careers.
Also See:
Charter One: See this page for jobs at Charter One.
Cashland: See our resource page for more information on Cashland careers.
H&R Block: See our guide for careers at H&R Block.
Check 'n Go: Check 'n Go offers opportunities for both, beginners and experienced roles.
The Check Cashing Store: For career opportunities, fill out the The Check Cashing Store online application.
https://www.youtube.com/watch?v=IDZL0KOh1W4
Company Links
http://www.cfgcareers.com/