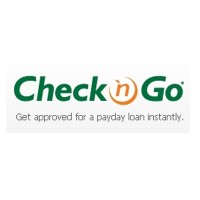 Check N Go is a payday loan lender that prides itself on its integrity and commitment to its customers.  It is partnered with Axcess Financial to provide a large number of financial services. To find out how to apply for Check N Go online follow the Check N Go application link at the bottom of the page.
The firm isn't just a provider of payday loans.  It also offers other financial services such as installment and title loans, cash advances, check cashing and prepaid cards.  They make sure to employ a variety of strict security protocols to keep all of their financial transactions protected and give their customers peace of mind.
The company was ahead of the curve of other payday loan companies, starting over 20 years ago in 1994.  It began in Covington, Kentucky but the corporate headquarters are now located in Cincinnati, Ohio.  It has grown since its inception to include over local 1,000 stores scattered across 31 different states.
Check N Go is always looking to increase its facilities in the industry of financial services.  In 2007 it moved into the international market by obtaining some stores in Scotland.  It announced its sister company Axcess Financial in the following year and is still looking for new and different ways to expand.
Check N Go Careers
The various store-based job opportunities include Customer Service Representatives, Assistant Store Managers, Store Managers going up to Area and District Managers.  It will help your Check N Go application if you have customer service or managerial experience.  All positions will require some basic computer skills as well as a good comprehension of language and math.  You will also require interpersonal skills.
From time to time they will be accepting applications for their corporate roles.  The types of roles they're hiring for will include Sales Managers, Project Managers and Analysts.  Many of these employment opportunities will require you to have a Bachelor's degree, experience in the field and some may need specific software skills.
How old do you have to be to work at Check N Go? You must be at least 18 years old to be eligible for Check N Go jobs.
Get Your Degree!
Find schools and get information on the program that's right for you.
Powered by Campus Explorer
Stores are generally open from 10am to 6-7pm on weekdays with reduced hours on Saturdays.
There are many great benefits to Check N Go careers.  Full-time employees will be eligible for health insurance schemes.  In addition to this there are life insurance plans, 401(k) retirement plans and other voluntary benefits including disability and critical illness.  There is also a tuition reimbursement program.  Some of these benefits are open to part-time employees as well.
Job Descriptions & Salaries
Customer Service Representative – A Customer Service Representative needs to have a good knowledge of how the loan application and processing service works in order to be able to advise customers and assist them with their questions.  There will also be other day-to-day administrative and housekeeping activities.  The hourly pay is around $10.
Assistant Store Manager – As the Assistant Manager you will work closely with the Store Manager in the daily operations of the store.  You will help to manage and train staff, especially in delivering exceptional customer service.  These roles can be full or part-time, but no matter your hours this is a fast-paced environment.  The salary starts at $20k/year.
Store Manager – As the Manager you will be responsible for supervising the staff to ensure they deliver quality customer service and keep the store running smoothly.  You will also be required to oversee scheduling and training as well as directing operational matters and adherence to policy.  The salary for this role starts at $30k/year.
District Manager – Leadership and impeccable management qualities are vitally important to this role.  You will be responsible for between 15-20 locations and will need to able to prioritize and multitask effectively.  District Managers are responsible for maximizing profits and performance targets.  The salary for this role is an estimated $71,000 annually.
Check N Go Interview Questions
When you apply for jobs at Check N Go make sure you practice answers to interview questions in preparation.
Tell me about yourself.  This is quite an open question so you need to make sure that you direct it to relate to the job description.  It's good to talk about professional or educational experience you have that has helped you develop skills relevant to the responsibilities you will have if you're hired. 
How do you cope with conflicting priorities? This can be a hectic environment so you need to show the interviewer that you are able to manage your time effectively.  Multitasking is also a very desirable skill to demonstrate.  All of this while making sure you are able to deliver great customer service.
How would you overcome a situation with a difficult customer? Customer service is easy with laid-back customers but you will need to provide the same level of customer service to those who are a bit more difficult to deal with.  Show that you are able to stay calm and professional when put under pressure.
Why did you leave your previous job? Even if you had a negative experience at your last job, spin it around to make it positive.  If the job wasn't challenging enough for you then talk about how you want your career to develop.  Talk about what you learnt from your experience that could help you now.
How would you attract more business to the store? Use this as an opportunity to display your creativeness and show that you understand the sales and marketing processes.  Identify the most important parts of the business and suggest how you could exploit or improve these in order to attract more customers.
Advice For Application Process
You can search for Check N Go jobs online to make a direct application for a role.  There isn't an option to download a printable application for Check N Go.  To apply online, instead of an application form, you need to upload your resume via their website.  You can also use your LinkedIn profile to make a free application.
There are other ways to apply for Check N Go jobs such as bringing your resume in to one of their local branches.  They also regularly run booths at career fairs at various colleges across the US.  They advertise some of their openings on their Facebook page so keep an eye out if you want to make an online application. 
At some point in the application process you will be subject to a background check and they may require you to pass a drug test before you can be hired.  The whole process can take around a month or more to complete although it is often shorter for entry-level openings.
After you've made your Check N Go job application online you may be invited for a face-to-face interview.  Make sure you are professionally dressed and greet the interviewer with a firm handshake on your arrival.  Maintain eye contact and smile, keeping a positive but composed manner throughout and show gratitude for the interview opportunity.
Also See:
Bank of The West: For employment at Bank of The West visit the application page.
HSBC: For career opportunities, fill out the HSBC online application.
Advance America: See our guide for careers at Advance America.
Cash America: Checkout the application page for work at Cash America.
Edward Jones: See this page for jobs at Edward Jones.
Company Links
https://www.checkngo.com/about-us/careers/