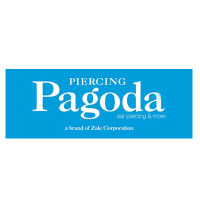 Piercing Pagoda, as the name suggests, is a jewelry store that specializes in ear piercing as well as offering a number of other products.  The company is owned by the Zale Corporation, whose parent company is Signet Jewelers Ltd.  To find out how to apply for Piercing Pagoda online, follow the links below to submit your Piercing Pagoda application today.
The stores offer ear piercing services for both adults and children and ensures that it keeps to the highest standards of cleanliness and hygiene in all of its operations, as well as offering advice on ear care to customers.  The stores sell a variety of jewelry including earrings, necklaces, bracelets, rings and body jewelry.
The brand itself has been around since 1969, although the Zale Corporation was founded all the way back in 1924.  The corporation was founded by the Zale brothers, Morris and William along with Ben Lipshy in Wichita Falls, Texas.  The company found success by offering affordable credit deals for its customers.
Piercing Pagoda now has over 650 different locations, although added to its entire family of companies there are significantly more retail outlets across the US and Canada.  In addition to this, Signet Jewelers also managers other well-known jewelers such as H. Samuel, Ernest Jones, Kay Jewelers and Jared the Galleria of Jewelry giving it a worldwide presence.
Piercing Pagoda Careers
In the various retail locations there are a number of different job opportunities for both entry-level and managerial positions.  The most common careers available in this part of the industry are Sales Associates, Key Holders, Assistant Managers and Store Managers.  From time to time there may also be positions available for travelling Sales Associates.
For corporate jobs with Piercing Pagoda careers you will need to submit a direct application to their parent company, the Zale Corporation, and apply online via their website.  They are accepting applications to departments including Accounting, Administration, Advertising, IT, Creative/Design, Education, Engineering, Human Resources, Legal, Marketing, Operations and Projects amongst others.
How old do you have to be to work at Piercing Pagoda?  You must be at least 18 years old or over to apply for jobs at Piercing Pagoda.
The stores are generally open from 9am until 9pm Monday to Saturday and 10am until 6pm on Sundays.
The benefits to Piercing Pagoda jobs will vary depending upon your position, but many Associates may be entitled to healthcare options such as medical, dental and vision insurance, flexible spending accounts, 401(k) retirement plans as well as the additional perks of paid time off, further training and career development opportunities.
Job Descriptions & Salaries
Sales Associate – As a Sales Associate your main duties are towards the customers.  You will assist them by explaining procedures and processing transactions as well as carrying out ear piercings.  You will also be expected to help maintain the appearance of the store.  This role is usually paid at a rate of $8-9/hour.
Key Holder – The role of Key Holder involves a large amount of responsibility.  You will be expected to open and close the store and be familiar with all the procedures that go along with that.  Other tasks will involve making bank deposits on a regular basis and helping to restock the store.  You may also assist with piercings.  The pay for this role is between $9-10/hour.
Assistant Store Manager – As an Assistant Manager you will be working under the Store Manager to be able to run the store successfully in their absence.  Your responsibilities will include monitoring merchandise to ensure it is displayed correctly, losses are prevented and sales targets are reached.  The hourly rate for this role is between $11-12.
Store Manager – The job description for a Store Manager requires a focus on driving sales as well as ensuring customer satisfaction.  You will be responsible for hiring, training and managing staff and overseeing the presentation and standards of the store.  Managers also need to handle administrative duties.  The salary is typically paid hourly at a rate of $15-16/hour.
Piercing Pagoda Interview Questions
After you submit your Piercing Pagoda application, practice the type of behavioral questions that you may be asked at your interview.
Can you sell me this piece of jewelry?  Even if you don't have sales experience you will be expected to give this a try.  Remember to match the benefits of the product to the individual needs of the customer.
How do you cope with conflicting priorities?  Working in a busy store you may sometimes need to handle more than one task at any one time.  If you have an example of a similar situation from your previous employment that will be extremely beneficial.
Have you ever had to cope with a difficult coworker?  Try to give an example and structure your answer to this and similar questions on the STAR (Situation, Task, Action, Result) framework.  Show that you have been able to cope with uneasy situations.
What was your least favorite thing about your last job?  Make sure you don't pick anything that would make you a bad candidate such as not liking interacting with customers.  Use this answer as an opportunity to say what you're looking for in this new career.
What is your greatest strength? When answering this questions always make sure your relate every skill or positive point about you back to the job role that you are applying for.
Advice For Application Process
By searching for Piercing Pagoda jobs online or using the link below you can see the various jobs available for all brands managed by the Zale Corporation.  In submitting a Piercing Pagoda job application online you will need to fill in their online application form as well as fill in a short behavioral questionnaire.
An alternative way to apply for Piercing Pagoda jobs is to head down to your local store in person with your resume and request a free application form from the manager.  There isn't currently an option to download a printable application for Piercing Pagoda.  Remember to be well presented even when you apply, as this is the first impression the manager will get of you.
Depending on the position you apply for you may be asked to one or more face-to-face interviews.  Make sure you are well prepared for the interview by doing some research on the company before you go and by reviewing the STAR type of interview questions.  This will give you a much better chance of landing the job you want.
It's important to give off the right impression when you get to your interviews so make sure that you are smartly dressed.  A full business suit probably won't be necessary for entry-level positions but aim for business-casual.  Always remember to smile and maintain a positive attitude when talking to your interviewer and say thank you for the opportunity.
Also See:
Rooms To Go: Checkout the application page for work at Rooms To Go.
Kirkland's: See this page for jobs at Kirkland's.
Pier 1 Imports: For career opportunities, fill out the Pier 1 Imports online application.
Dick's Sporting Goods: Visit the job application for Dick's Sporting Goods to apply today.
Big 5: For career opportunities, fill out the Big 5 online application.
Company Links
http://www.zalecorp.com/Careers.aspx
http://www.pagoda.com/helpdesk/index.jsp?display=corp