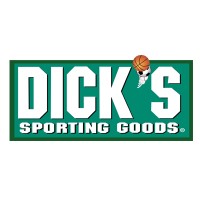 Dick's Sporting Goods is one of the leading retailer of high-quality, authentic sports apparel, footwear, equipment, and accessories in the US with headquarters based in Pittsburgh, Pennsylvania.
The company was founded back in 1948 by Dick Stack when he was only 18 years old. His son, Ed Stack is now Dick's Sporting Goods' current Chairman and CEO.
Dick's Sporting Goods has grown from a simple bait-and-tackle shop to a company with a long product line and a chain of 675 stores located all across the US.
Dick's Sporting Goods offer competitive pay, performance/merit increases, training programs, flexible working hours, health plans (medical, dental, and vision), 401k retirement plans, and other attractive benefits.
The company treats employees as 'associates' and provides a dynamic working environment that is filled with rewards and opportunities for career and personal growth.
How old do you have to be to work at Dick's Sporting Goods?
The minimum age required to work Dick's Sporting Goods depends on the job position. Most hourly positions require the applicant to be 18 years old but others may require older applicants.
Dick's Sporting Goods Careers
There are three different areas where applicants can work in at Dick's Sporting Goods – store, corporate, and distribution center. Here are some of the job openings available.
Bicycle Technician: The Bicycle Technician provides excellent customer service by selling items in the Bike Department, upholds the company's standards for presentation of the merchandise, shows knowledge, passion, commitment, and dedication in the customers' activity or sport, promotes programs like loyalty programs, warranty sales, private-label credit cards, and seasonal promotions, and builds, repairs, and services bikes.
Cashier: The Cashier handles cash and register ringing, provides excellent customer service through point-of-sale interaction and front-end customer engagement, presents merchandise of the best equipment and apparel brands, and promotes programs like loyalty programs, warranty sales, private-label credit cards, and seasonal promotions.
Retail Shipping Coordinator: The Retail Shipping Coordinator performs regular Omni-Channel store duties like "Buy Online Pick-up In-Store" and "Ship from Store", participates in Loss Prevention, picks, pack-checks, and prepares orders, retrieves orders from the stock room, supports the Customer Pickup Process, reviews orders and changes the status if necessary, and completes regular UPS Box Count Audits.
Retail Store Administrative Assistant: The Retail Store Administrative Assistant maintains payroll records, maintain current employee files and administer paperwork for the new hires while upholding strict confidentiality, participates in program planning (e.g. customer loyalty and warranty programs) and budget development, and other tasks as required.
Site Merchandiser: The Site Merchandiser partners with the Department Merchandising Manager, Marketing and eCommerce Teams in optimizing the online strategy for sales growth, formulates plans in website shopping experiences, examines merchandising strategies being implemented by competitors to understand new web developments and other online trends, and provides insights on online category strategies.
Operations Associate: The Operations Associate ensures that product and merchandise received is processed by following established procedures and programs, ensures that all Freight Flow procedures like return-to-vendors, transfers, key recs, and others are executed, assists the manager in directing workflow, department scheduling, monitoring freight flow process, and regular associate assignments, and performs cash office and Front End functions.
Retail Price and Signage Coordinator: The Retail Price and Signage Coordinator ensures that all merchandise is correctly signed and priced, coordinates the preparation, delegation, and execution of signing and pricing in the store, validates pricing and signing processes, trains and develops associates on pricing and signing procedures, provides feedback to the management regarding staffing and scheduling, and control shrink through complying with relevant Loss Prevention programs and procedures.
Maintenance Associate: The Maintenance Associate performs regular cleaning of the facility which includes restrooms, floors, display items, glass surfaces and others, assists the customers with transporting merchandise throughout the store, and follows the company procedures and policies related to loss prevention, safety and other standard operating procedures.
Customer Service Specialist: The Customer Service Specialist serves as the primary service provider for customers and the front-end and liaisons between management and customers, ensures that customers receive excellent service by following customer service programs, and handles situations involving firearms by complying with safety procedures and policies.
Janitor: The Janitor performs cleaning tasks in all Distribution Center and the grounds, practices secure and safe cleaning procedures by following safety standards, maintains the levels of cleaning supplies and reports to the supervisor for reorders, removes and collects trash, and operates mechanical and manual equipment like floor scrubber and forklift.
Dick's Sporting Goods Application
Applicants for positions available at Dick's Sporting Goods can check out the careers page for jobs that match their current qualifications and experiences. They can check store, distribution center, and corporate job openings.
Online application is available and is the more preferred mode of application. New applicants must register first at their careers site before applying for the desired job.
In filling up the application forms, applicants are recommended to put in all relative and accurate information in order to properly process their applications.
Applicants' resumes should be comprehensive and should include all educational attainments as well past work experiences related to the job position being applied for.
When called for an interview, the applicant must come before or on the scheduled time to avoid delays. The applicant should also wear business or corporate attire.
Facts About Dick's Sporting Goods
Dick's Sporting Goods strives to be the number one sporting goods retailer in the country and inspire outdoor enthusiasts and athletes in achieving their personal best. This is also the same treatment they give to their employees.
Dick's Sporting Goods recently announced the opening of four new stores in Evansville IN, Baxter MN, Santa Maria CA, and Warwick RI. This brings their total number of stores to 721.
The company is known for its extensive array of high quality and authentic sports apparel, footwear, equipment and accessories. It has grown from a fishing tackle business to a full-range sporting goods store.
Dick's Sporting Goods gives back to the community through its many programs and donations. They recently pledged $500,000 to support the local Little League softball and baseball programs.
Application Links
Company: https://www.dickssportinggoods.com/
Careers: http://www.dickssportinggoods.jobs/
Application: N/A