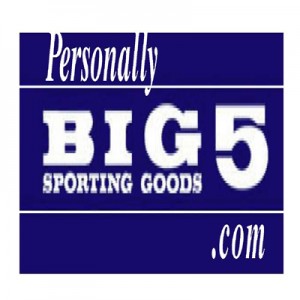 As one of the biggest sports retailers in California and other key locations in the Western United States, Big 5 Sporting Goods offers branded sporting goods ranging from sports clothing and accessories to outdoor recreational equipment.
The name Big 5 Sporting Goods came from the year it was founded, which was in 1955. Its founder, Marty Liff, established the first set of stores in Hawthorne, California, utilizing old outlets from other clothing stores.
The store's main office is located at El Segundo, California, but its 433 satellite stores, all averaging for about 11000 square feet, are spread throughout the Western US. Currently, it has a workforce of about 9500 employees.
Workers of the store receive great benefits which include, but are not limited to, employee discounts, sick leaves, and full medical, visual, and dental insurances.
With knowledgeable supervisors, managers, helpful coworkers, and overall organized working scheme, employees seem to enjoy learning, working, and training to be more successful in this company.
How old do you have to be to work at Big 5 Sporting Goods?
To be employed full time and with regular employee benefits, a prospective employee has to be at least 18 years of age at the time of application.
Big 5 Sporting Goods Careers
The company offers various employment opportunities for individuals ranging from sales associate level up to managerial positions. Each position has different qualifications as well as responsibilities.
Cashier: Cashiers, or customer service representatives, man the front counters of the store. Their primary responsibility is to handle cash or credit payments as well as to bag merchandises purchased by customers. They are also expected to direct sales associates in the store via the PA system, stock as well as clean displayed goods in the sales area.
Retail Sales Associate: Sales associates are in charged for performing sales in the store. They ensure that customers have a productive and hassle-free shopping. They also answer customer queries, describe products, propose add-ons, give suggestions, and pick up telephone orders. They are also expected to arrange displayed items in their respective area.
Management Trainee: Management trainee is a position meant for transition to higher positions. It generally lasts for 6-18 months. Responsibilities of a management trainee include organization of the sales floor, checking and retrieving of sales merchandise, and cleaning and restocking of merchandise on sale.
Assistant Manager: Assistant managers are responsible for overseeing the entire store operation. They are the right hand man of the manager in the area. Assistant managers also open and close the store at the exact time, staff various areas of the store with suitable employees, and also give a hand in training newly hired sales associates and management trainees.
Part Time Assistant Manager: This position is similar to assistant manager but with considerably less work hours. Added responsibilities of part time assistant managers include ensuring compliance of all store policies, setting promotional signages, and directing cashiers and sales associates throughout the area.
Order Filler: This position entails pulling of merchandise orders and distribution of goods within certain warehouses and company branches. Order fillers also fill requisition forms, request for materials, various job orders, and also verify item counts for proper distribution of materials.
Truck Driver: Class A truck drivers primarily drive diesel-powered trailer trucks to transport wanted merchandises, whether it be in loose, liquid, or packaged form. They ensure that vehicles are safe for driving and all of the goods are safely delivered and inspected at various distribution centers.
Sorter: A sorter is responsible for evaluating merchandises that are to be sold. He sorts whether a certain item is still in good condition for selling. He also must know techniques or strategies on how to sort items by certain categories.
Graphic Designer: A graphic designer must be creative and knowledgeable about producing artworks by utilizing certain designing software. As a graphic designer, he is in charge of producing materials that are tailored for advertisement in order to boost sales of the company.
Firearms Assistant Manager: A firearms assistant manager must have in depth knowledge regarding guns and rifles, especially those that are suited for hunting. He must know the difference between each firearm in the store in order to guide customers on the best choice they can have.
Big 5 Sporting Goods Application
To be considered for a job, a prospective employee must know the requirements for the specific position he is applying for. If suitable, he can then pass his application form to the company.
Application can be done online through the store's website career page. In-store applications can also be considered if a prospective employee prefers handing out his resume in person.
In filling out an online application form, one must ensure that he is submitting for the right position in the right branch. He must then wait for the company's reply which can take up to a few days.
Resumes must be detailed and correct. All relevant work experiences must be included and supporting documents can be attached. It should not be lengthy but concise enough just to highlight the main information about the applicant, especially his qualifications.
As for the interview, one must always come on time and be prepared for the standard interview questions. It is also better if he studies the general information about the company and the position he is applying for.
Things to Know About Big 5 Sporting Goods
Big 5 Sporting Goods prides that they train their employees to their highest potential. Big 5 Sporting Goods states that their collection of enthusiastic staff and the encouraging environment makes up for the lively culture in their company.
As already one of the biggest sporting goods store in America, the company seems to continue to grow. Its total revenue, stocks, and overall business state is reported to be enough to sustain more growth and expansion through the years.
The company soars above other sporting goods store because it is known to carry quality, branded merchandise in enormous selections. It is also famous for its knowledgeable and service-oriented staff, and rightful insurance and return policies.
From time to time, the company holds various events in different store branches. Such include marathons and fun runs to be able to unite the people in the community.
Application Links
Company: https://www.big5sportinggoods.com/store/
Careers: https://www.big5sportinggoods.com/store/company/Careers
Application:  https://www.big5sportinggoods.com/store/company/Careers