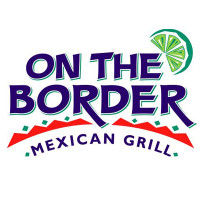 On The Border Mexican Grill & Cantina, or just simply known as "On The Border", is a chain of casual dining Tex-Mex restaurants that are mostly located in the United States, have a few other locations internationally. For more information on the On The Border Mexican Grill application, follow the link below.
Founded in 1982 in Dallas, Texas, it immediately became popular with locals for their amazing Tex-Mex food, margaritas, and fun times. The three founders decided to capitalize on its popularity and quickly began expanding. With their fresh pressed tortillas, unlimited chips and salsa, and high quality food that is relatively inexpensive, they found much success.
Today this company is owned by Golden State Capital. There are currently over 160 restaurants located in the United States, with two locations in Puerto Rico, five locations in South Korea, and single locations in Egypt, Saudi Arabia, and the United Arab Emirates. There are more plans to open more locations internationally.
On The Border is looking for employees that are fun loving and passionate about food. They want employees that can serve customers with a smile and an enthusiastic attitude. This company has built its name on their great tasting food and fun environment and wants their employees to embody this spirit. If this sounds like something you would be a good fit for, apply today and join this amazing team.
On The Border Mexican Grill Careers
There are a wide variety of positions at this company between the corporate office and restaurant level. This company encourages career growth within its ranks. The restaurant level offers entry-level positions so that an employee can turn their job into an On The Border Mexican Grill career. Some positions include server, hostess, and manager.
The corporate level has a variety of positions available where any job seeker can find a job that is a fit for their particular skills and talents. There are both entry-level and higher level positions here to accommodate all skill levels. Some positions at the corporate office include marketing, human resources, and restaurant support.
How old do you have to be to work at On The Border Mexican Grill? The minimum age of employment is 18 years of age due to laws about selling alcohol. With the variety of positions at both the corporate and restaurant level, there are a lot of different requirements for positions.
On The Border offers comprehensive benefits for their industry. Employee eligibility for benefits can depend on hours worked weekly. Some benefits include medical insurance, dental and visions plans. Other benefits include competitive salary, 401(k) plans, and paid time off. These are only a few of the benefits an employee may receive.
The hours of operation can vary depending on location and holidays. There are some holidays that will cause restaurant closures. If you want more information, contact your local establishment for details on hours. In general, hours are Monday through Thursday from 11:00am to 10:00pm, Friday and Saturday from 11:00am to 11:00pm, and Sunday from 11:00am to 10:00pm.
Job Descriptions & Salaries
Server- A server is responsible for greeting customers at their table. They will take the customer's order and make note of any special requests or allergies. A server must ensure the customer order is correct before bringing the order to the customer. They are also responsible for refilling drinks and handling customer transactions. A server may earn around $4 per hour, not including tips.
Host/Hostess- The host is responsible for greeting customers upon entering the restaurant. They will seat customers and set down their menus. The host is also responsible for maintaining the waitlists and the reservation lists. When no seats are available, the host will add names to the wait time, giving approximate wait times. They will clean and maintain the entrance as needed. A host may earn around $9 per hour.
Bartender- The bartender is primarily responsible for mixing drinks and serving out alcoholic beverages to customers at the bar and for the wait staff to bring back to their tables. A bartender may also take orders for customers sitting at the bar and perform server responsibilities. They will handle customer transactions at the bar. A bartender may earn around $4 per hour, not including tips.
General Manager- A general manager is responsible for running their establishment according to the policies set forth by their district manager. They will perform job interviews for potential candidates and they will ensure they are trained properly. Other duties of the general manager include assisting staff and ensuring customer satisfaction. A general manager may earn around $68,000 a year.
On The Border Mexican Grill Interview Questions
These are some questions that you may be asked during your On The Border job interview.
Why do you want to work at On The Border Mexican Grill? The interviewer is looking for someone who wants to work at this company and shares its values. It would help to know what this company stands for before your interview. Answer honestly about why you chose this company.
What does customer service mean to you? The interviewer wants to get a feel for what you think good customer service is. Describe what you feel great customer service is and how you can apply that to your own skills.
Why should we choose you over the other applicants? The interviewer is giving you the chance to sell yourself to the company. Take this opportunity to discuss your strengths and why you feel the company would benefit from them. Try not to sound too boastful when doing so.
How would you handle a customer if they have had too much to drink? This is a location that is famous for their alcoholic beverages. As an employee here, you should be aware of all regulations about serving drinks to customers, including when to stop. The interviewer wants to know what you would do in this situation. Describe in brief detail you would handle this type of situation.
Have you ever gone above and beyond for a customer? This is a company that prides themselves in their customer service. The interviewer is looking to see if you are willing to go above the call of duty to make a customer happy. Explain a time when you have gone above and beyond for your customer.
Advice for the Application Process
If you want to know how to apply at On The Border Mexican Grill, visit the On The Border Mexican Grill jobs online site. You may also fill out an application form at your local restaurant. It is easiest to apply directly online. The website does not have downloadable application, nor do they have printable applications online.
Job descriptions and responsibilities for positions at On The Border can be found on the company website. This will help you find exactly the position that you are looking for but be sure you are qualified before applying. It is important to fill out your application entirely and following the directions. Submit your resume with your application to give you an edge over the other applicants.
They are often very quick to respond to applications. If some time goes by without you hearing back from them, you can contact the location that you applied at to check your application status and find out if they are still hiring for your position. They may also inform you of when interviews may begin.
Preparing your interview ahead of time will put you at an advantage. You can walk into your interview with knowledge of the questions you can expect for your interview. This will allow you the confidence to impress your interviewer and allow you to feel calm during your interview. Remember to dress in a business casual manner to help increase your chances of landing the job.
Also See:
Friendly's: See this page for jobs at Friendly's.
Fuddruckers: Fuddruckers offers opportunities for both, beginners and experienced roles.
P.F. Chang's: P.F. Chang's offers opportunities for both, beginners and experienced roles.
Waffle House: Use the Waffle House job application to apply here.
Boston Market: See our guide for careers at Boston Market.
Company Links
http://ontheborder.com/employment