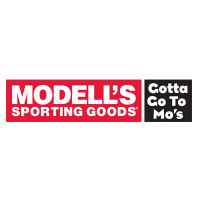 Those who fill out a Modell's application and submit it are interested in joining a company that strives to offer their customers outstanding service and products.  Links to apply for jobs at Modell's are at the bottom of the page.  Keep in mind that every facet of the company has its own page with open positions.
Morris Modell founded Modell's in 1889 in Lower Manhattan.  Although they're known as a sporting goods store, for a short time in the mid-1900s, the company also ran a line of discount retail stores until 1989.  Over one hundred years later, Modell's is still family owned and run in the city where they were founded.
Currently, Modell's had over one hundred and fifty locations scattered across the state of New York, New Jersey, and Pennsylvania. Within the past five years however, the company has started to expand, opening a number of stores in Delaware, Maryland, Virginia, and Connecticut, among others in the Northeastern United States.
Because this company is known for their products, Modell's strives to offer casual and serious sportspeople great merchandise with staff members that know the pros and cons of the products.  They strive to show their customers that they care and will listen to them in order to give them what they're looking for in the store.
Modell's Careers
People with Modell's jobs at the corporate level will find themselves working in New York, New York.  A majority of these positions oversee the buying of new products for their stores or working the distribution center and their stores to make sure that everything is working smoothly.
Modell's careers at the local level generally take place in stores at a variety of levels to give customers the greatest experience that they can.  If working with customers isn't your thing, there is a distribution center in the Bronx in New York, New York that is also looking for people to employ.
How old do you have to be to work at Modell's? Age requirements vary by position.  As you browse Modell's jobs online, make sure to read all the position needs carefully because several jobs may require various degrees, certifications, or experiences before you get hired.
Select people with Modell's jobs do get benefits.  Some of those benefits include medical coverage, including dental and vision insurance, a yearly increase in pay, and a quarterly bonus.  Most employees also get a merchandise discount as well as training and development to make sure that you can do the job to the best of your ability.
Modell's Job Descriptions
Store Associate – As customers come in, you'll work to answer any questions that they may have and make sure that they make the best choice in products for what they're going to be doing.  Knowing everything about the store, prices, store loyalty program, and promotions is a big part of this job. Compensation is around $20,000 a year.
Assistant Store Manager – Maintaining a clean and organized store that provides outstanding customer service is what this position is all about.  You'll work to make sure that everything is going smoothly and that you're meeting and exceeding profit expectations.  Compensation is around $40,000 a year.
Distribution Center Associate – You'll work to make sure that everyone is working in a safe environment as you work to load and unload boxes, making sure that they're going to or reached their proper destination.  Compensation is around $25,000 a year.
Traffic Driver – Driving from place to place while helping to load and unload your truck is what this job is all about.  You'll maintain a clean truck and good logs, tracking how far you've gone and where you've been on a daily basis.  Compensation is around $45,000 a year.
Modell's Interview Questions
These are some questions that you may be asked during your interview:
Why do you want to work for Modell's? This is an extremely common interview question, so you should be prepared for it.  Talk about what drew you to the company, whether it was the culture or benefits and why it's your first choice in places to work.
What experience do you have? Make sure to highlight any relevant experience that you may have.  If you don't have any, talk about what you can bring to the position and offer the company.  Make sure to use plenty of examples that will back up and enhance any claims that you may make.
Where do you see yourself in the next few years? Your interviewer wants to know if you see yourself with the company.  Talk about how you're willing to take on extra challenges and responsibilities in order to move up in the company, being realistic in your career and expectations.
Several Modell's positions will require you to stand for long periods of time or to carry heavy objects, so you may be asked: Is there anything that could stop you from doing your job? The company will probably work with you if you're straightforward and honest about anything that could stop you from doing your job.
Some positions may require driving to various locations, so you may be asked: Do you have a valid driver's license and a good driving record? Be honest and talk about any incidents that you may have.  Explain exactly what kind of record you have and what happened to cause any accidents that you were in.
Advice for the Application Process
How to apply for Modell's online: search for the position that you're interested in applying for in a store close to you.  Once you've found it, read through all the job requirements before filling out your Modell's application.  There is no printable application for Modell's available on their website.
Before attending your interview, do research on Modell's and the industry in order to create a list of questions that you can ask.  For an entry level position, this may seem excessive, but it will place you above the other candidates as it shows that you think ahead and are prepared.
Your interview will probably take place in a semi-formal setting, so dress in business casual, at the very least.  If you've applied for a managerial or corporate position, a suit would be appropriate.  Have a positive and friendly demeanor when you attend your interview because it will give a good impression.
Show gratitude at the opportunity to interview with this company.  After your interview, inquire about the best way to check on your hiring status.  Some candidates, but not all, will learn if they got the position during their interview because Modell's will want to screen all applicants before making a final decision on who they hire.
Also See:
Home Depot: See our guide for careers at Home Depot.
Big 5: Use the Big 5 job application to apply here.
Orchard Supply Hardware: See this page for jobs at Orchard Supply Hardware.
David Yurman: Checkout the application page for work at David Yurman.
Scheels: Visit the job application for Scheels to apply today.
Company Links
http://www.modells.com/category/jobs.do
http://www.modells.com/category/career+opportunities.do