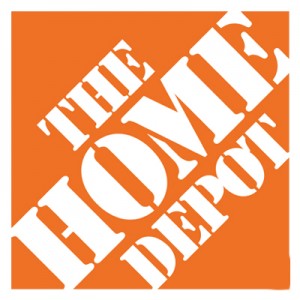 In 1978, The Home Depot started out with a "do-it-yourself" attitude, inspiring consumers with new ideas about home maintenance and improvement.  And in 1979, the first two of their one-stop-shops opened in Atlanta, Georgia.  Dwarfing the competition in size, knowledge and customer service, they not only became the go-to place for tools, but also for informative clinics and a dedication to people.
Growing in size and global reach, they have leveraged outstanding customer service and proprietary partnerships to be the world's largest home improvement specialty retailer. Today, as the fifth largest retailer worldwide, they have over 2,200 locations throughout the United States, its territories, Canada and Mexico.
Current CEO, Frank Blake, previously served as a member of their senior leadership team and a member of the Board of Directors, until being appointed CEO in 2007. Along with the rest of the senior leadership teams, Blake attributes their success to the store associates and store leadership who put the customer first each and every day.
The company places great value in doing things a little differently.  To that end, leaders are trained and continue to work in each location's store support center, rather than in a remote corporate headquarters. By dedicating all efforts to serving the customer and providing the best possible shopping experience, the company is able to maintain a commitment to customers and stakeholders alike.
Company values play a key role in this company's unique culture.  Their associates consider themselves to be "orangeblooded".  In other words, their 9 distinct mantras flow deeply in their veins: treat people well, give back to the community, do the right thing, keep customers informed, create shareholder value, build strong relationships, be an entrepreneur (in spirit), and respect all people.
And that "orangebloodedness" doesn't end when it's time to clock out.  Many employees continue to give their time through the company's many volunteer opportunities.  In fact, in 2013 over 25,000 volunteers were able to complete nearly 900 projects working with Team Depot, helping veterans in their community. That amounts to over 4,000 units of housing for veterans.
Home Depot Careers
Hiring requirements may vary from position to position; it is important to carefully read the requirements on each job posting to be sure you qualify.  A commonly asked question is "How old do you have to be to work at The Home Depot"? Regardless of position, all those filling out a Home Depot application must be at least 18 years of age and must be legally able to work in the United States. A high school diploma or GED is not required; however an applicant must have the knowledge and skills associated with a degree of its kind.
Get Your Degree!
Find schools and get information on the program that's right for you.
Powered by Campus Explorer
There are also some additional department-based requirements and responsibilities to keep in mind. For retail job opportunities, applicants must be able to stand and walk continuously, while occasionally carrying items up to 50 pounds.  In a distribution center, applicants will need to handle periods of physical activity, including walking, standing, lifting up to 75 pounds and climbing. For those interested in working in the call center in Atlanta, all applicants must submit to a drug test and background test.
If you're interested, you may apply for jobs at The Home Depot using their website.  Sorry, but there is no printable application for The Home Depot.
Home Depot Job Descriptions
They offer many different employment opportunities in several different departments, including retail, manufacturing, the call center, and corporate offices.  In every department, both hourly and management opportunities are available.  Below are common titles and job descriptions for two different departments – retail and distribution.
In retail, hourly positions are available in stores and offer flexible work schedules that include weekend, nights and holidays. Typical position titles are Sales Associates, Cashiers, Lot Associates and Freight Team Members. Management roles require strong leadership abilities as managers are responsible for many store employees. Prior experience in management, as well as a background in sales or inventory is generally preferred.  Common titles are Store Manager and Assistant Store Manager.
In distribution centers, hourly workers are employed in one of the over seventy locations nationwide.  Typical positions include Warehouse Associates, who load and unload products and Office Associates, who perform clerical work.  Management positions require managers to direct inventory for all stores. Common job titles include Assistant General Manager, General Manager, Operations Manager and Human Resources Manager.
Beyond the daily life of an employee, the company is dedicated to employee growth.  They back this claim with regular leadership programs and training courses.  In addition to training opportunities, all employees are offered tuition reimbursement so they continue their education. Career development and promotion opportunities are available at every point of your journey.
While the benefits and salaries for each position may vary, The Home Depot Jobs offer excellent benefits and salary compensation.  Depending on the role, these benefits may include:
Health Care Plans – Medical (full-time associates only), Vision and Dental
Financial Benefits – 401(k), Spending accounts and health savings accounts (full-time associates only), Direct Deposit and Credit Union and Employee Stock Purchase Plan (ESPP)
Time Off – Personal/Sick Days, Holidays, Leave of Absence (including military leave), Jury Duty, Bereavement Days and Vacation
Life and Other Financial Protection Insurance – Life Insurance, Accidental Death and Dismemberment (AD&D) Insurance, Auto/Homeowners Insurance, Critical Illness Protection Plan, Indemnity Plan and Veterinary Pet Insurance
Work/Life Balance Benefits – Associate Discount, Commuter Benefits, Relocation Assistance, Tuition Reimbursement, Legal Services Plan, Healthy Living Resources, Employee assistance program, Matching Gift Program, Adoption Assistance, Back-Up Dependent Care and Purchasing Power Program
In addition, the company offers two ways to electronically receive a paycheck.  Employees can either enroll in direct deposit (your paycheck is automatically added to your bank account) or a payroll card (a new offering for those without a bank account).
Advice For Application Process
One of the great things about this organization is their size and diversity.  Whether in retail, supply, manufacturing, merchandising, the call center or at corporate, odds are there's a job out there for everyone.  There's even a quiz to help each prospective employee find their best fit within the company. Be on the lookout for that link when visiting the careers page.
It is encouraged to apply for any positions online, as there is no download application form or printable application form and using an online application form is the most efficient and low stress way to apply. Applying online is a free application (and a direct application). For more information on how to apply for Home Depot jobs online or to find a Home Depot job application online, visit the careers page.
When applying, focus on jobs that are in your area and match your qualifications and background.  Another important factor to consider is whether you would prefer to be a full-time or part-time employee.  Whatever you choose, using the online application form is easy and in many cases you can apply for multiple jobs at once. Be sure to carefully proofread your Home Depot applications for errors and don't forget to attach a carefully proofread resume as well.
If contacted via phone or email, be courteous, responsive and professional. When scheduling an interview, be sure to allow plenty of time for travel and potential calendar conflicts. Before your interview, research the website and any recent news articles. You should also come prepared with several questions of your own. During the interview, try to keep the company values top of mind and tie them in to to your answers and anecdotes.
For example, there's a tradition of commitment to customer service.  Whether in the store, on the phone, or at the corporate headquarters, employees are knowledgeable about their surroundings and resourceful in their solutions.  Interviewers are looking for employees who thrive in a fast paced environment (and do it with a smile).  Mention examples from your work history that speak to prior experience of this kind.
Competitors
As the fourth largest retailer nationwide, they are the largest company in home improvement retail.  However, there are several other strong competitors in this industry.  True Value stores focus on local expertise and buyout of independent retailers. Sherwin Williams has been in business since 1866 and has grown to be the largest paint producer in the United States.
Also See:
Eastern Mountain Sports: Visit the Eastern Mountain Sports application.
True Value: Visit the job application for True Value to apply today.
Ace Hardware: See our guide for careers at Ace Hardware.
Hibbett Sports: For employment at Hibbett Sports visit the application page.
Pottery Barn: Checkout the application page for work at Pottery Barn.
https://www.youtube.com/watch?v=ColYafDzP2o
Company Links