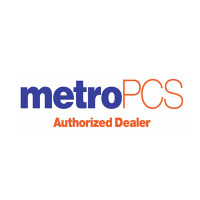 MetroPCS is an American prepaid wireless service company that is owned by T-Mobile. Their services, which include talk, text and data, all rely on the T-Mobile network in order to operate. Their services allow people who want or need cellphone services to get them at a reduced cost to them. For information on your MetroPCS application, follow the link below.
Founded in 1994 by Roger D. Linquist and Malcolm Lorang, it was originally called "General Wireless, Inc." upon creation. It is currently headquartered out of Richardson, Texas and they service the entire United States. They merged with T-Mobile in 2013, to be able to provide a better range of services for their customers.
They pride themselves in providing their customers with excellent service at a convenience and value to their customers. This is how they have found much of their success. They are among the top prepaid brands in America, and have made cellphones affordable for people who previously did not see the point in spending more on their cellphone bill than their other utilities.
MetroPCS is a company that is looking for talented individuals to join the ranks within their company. They are looking for knowledgeable staff that can provide amazing customer service to their guests. They want their customers to walk away satisfied with their service to keep them coming back. They want to show that value does not mean they have to sacrifice services or customer service.
MetroPCS Careers
There are many career opportunities for people of all types of skills and talents at both the retail and corporate level. The retail store provides plenty of entry-level opportunities where one can turn their job into a MetroPCS career. Some of these retail level positions include a retail sales associate, retail store manager, and retail associate manager.
There are a wide variety of positions at the corporate level that many different people can find something with their skills and talents. While some positions here are entry-level, most positions are higher level positions that have more requirements to gain employment. Some positions include senior account service representative, IT coordinator, and specialist marketing.
There are different requirements for employment, depending on the different job positions. Most require at least a high school diploma or equivalent. Others require more experience and a minimum of a college degree. How old do you have to be to work at MetroPCS? The minimum age of employment is 18 years of age.
MetroPCS offers competitive benefits for their industry. Employee eligibility for benefits may be dependent on the hours worked weekly and the job title, though they do offer some benefits to part-time employees. Some benefits include health insurance, dental and vision insurance. They may also receive a 401(k) plan, retirement plan and employee cellphone purchase plans.
The hours of operation can vary depending on location and holiday hours. Some holidays may cause full day and half day closures. During the holiday season, they may have extended hours to accommodate holiday shopping. Generally, store hours are Monday through Saturday from 10:00am to 8:00pm and Sunday from 12:00pm to 5:00pm.
Job Descriptions & Salaries
Sales Associate- A sales associate can be found on the store floor in order to assist customers with their purchases. A sales associate will need to have knowledge of the products and services sold within their store to be able to properly assist their customers. A sales associate may earn around $10 per hour.
Account Service Representative- An account service representative is responsible for travelling around their assigned stores to help drive sales in their stores. When a new store opens up in their area of operation, they will assist the owner in setting up the inventory and help training the staff to work in accordance to company policy. An account service representative may earn around $45,000 a year.
Retail Store Manager- A store manager is responsible for running the daily operations of the store. A store manager will hire and fire employees and will perform the job interviews. They will schedule their employees. They are responsible for helping drive sales in their stores. They will discipline employees as needed in accordance to company policies. A store manager may earn around $54,000 a year.
Assistant Store Manager- The assistant store manager will be responsible for assisting the store manager in running the daily operations of the store. They will train new employees in accordance with all company policies. The assistant manager will help with customer complaints. They will assist the store when it is short-staffed. The assistant store manager may earn around $37,000 a year.
MetroPCS Interview Questions
Here are some questions that you may be asked during your job interview.
Why do you want to work at MetroPCS? This question requires you to do some research prior to your interview. The interviewer wants to know if you understand what the company is about. Discuss which values you share with the company and how that makes you fit in with the company.
Sell me this cellphone. The interviewer wants to test your sales ability, as this is a very sales oriented business. This is also a test to see how much you know about the products they sell. Highlight the positives about the cellphone and why you feel it would be a good choice for them.
Why should we choose you over the other applicants? The interviewer is giving you the opportunity to see yourself to them. Discuss your strengths and why the company would benefit from them. Try to do so without sounding too boastful.
Do you have any previous experience? The interviewer may be looking for someone with a few years of experience in sales or technology. Answer honestly with the amount of experience you have in anything to do with either category.
How do you keep up with current technology trends and news? This is a technology company that tries to provide the customer with the best equipment possible. Explain honestly where you get the latest news in technology and how you feel it helps you stay informed.
Advice for the Application Process
Wondering how to apply for a job at MetroPCS? You can apply for a MetroPCS job directly on MetroPCS jobs online. There are no printable applications. There are no printable applications. There are no downloadable applications. You may also fill out an application form at your local store. The easiest way to apply is directly online.
The website has the job descriptions and responsibilities clearly stated in order to help potential job seekers find jobs that are a good fit for them. You should only apply for positions that you are qualified for; otherwise your application may not be considered.  Be sure to fill out the application fully and in accordance to instructions provided. You should submit an updated resume along with your application.
After submitting your application, you should hear back from the company within a reasonable amount of time. If not, you can call up the company to check up the status of your application and to see if they are still hiring for that position. They may be able to provide additional information, like when interviews will begin if they have not already.
You should prepare for your interview before hand. Do so by asking yourself potential interview questions and answering them aloud. This can help you increase your confidence level and be more articulate, while making you less nervous before your interview. You should dress in a professional manner for your interview. This can help increase your chances of getting the job.
Also See:
Helio: See this page for jobs at Helio.
RadioShack: See our guide for careers at RadioShack.
Brandsmart USA: See this page for jobs at Brandsmart USA.
f.y.e.: Visit the job application for f.y.e. to apply today.
CenturyLink: See our guide for careers at CenturyLink.
Company Links
https://www.metropcs.com/careers/careers.html