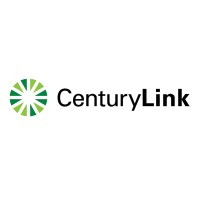 CenturyLink is a telecommunications company that started in 1930 under the name Oak Ridge Telephone Company. Following AT&T and Verizon, CenturyLink is the third biggest telecommunications provider in the United States when it comes to the number of lines served. The CenturyLink application link and in-depth company information can be found in this article.
The company has a long history. It has gone through several name changes since its inception. Since 2009, it has been known as CenturyLink. Before then, it went by various names, such as: CenturyTel, Century Telephone Enterprises, and Central Telephone and Electronics. Now, CenturyLink is a multi-national business with centers all over the world.
The telecommunications provider has over 55 data centers spread throughout North America, Europe, and Asia Pacific. The services they offer include: TV, broadband, voice, cloud, hosting, colocation, and other IT managed services. It has won several awards for service excellence. In 2015, Software Development (SD) Times named it as one of the Companies to Watch.
Helping to improve the lives of customers is the company's vision. CenturyLink jobs encourage the nearly 48,000 employees to engage with the community and become active volunteers. It is a Fortune 500 company and can be found on the S&P 500 Index. On the stock exchange, it is under the symbol CTL.
CenturyLink Careers
There are plenty of CenturyLink jobs online in their talent community. Most jobs fall into one of of three categories, corporate, call center, or sales. Call center positions are primarily customer service representatives. Sales careers include: inside sales, field sales, sales engineering, account manager, and sales management.
The organization's corporate headquarters are based in Monroe, Louisiana. The company recently unveiled a new Technology Center for research and development on the campus. Corporate CenturyLink careers include: Talent Acquisition Manager, Human Resources Specialist, IT Operations Manager, IT Engineer, Software Developer, Director of Network and Cloud Architecture, and Technology Security Officer.
Get Your Degree!
Find schools and get information on the program that's right for you.
Powered by Campus Explorer
How old do you have to be to work at CenturyLink? To work for the telecommunications company, individuals can fill out a free application. However, they must be a minimum of 18 years old. Some higher level positions may also require advanced degrees or training.
Upon employment, individuals have access to an industry competitive benefits program. Call center and sales employees are given a base salary plus commission for sales achievements. All workers have access to: paid holidays, medical insurance, health and wellness programs, training and growth programs, tuition assistance. It has also been named a top 10 company for veterans.
Some positions in the company are 24 hours a day, seven days a week. This means that work shifts could vary between night and day, depending on what area of the business an individual is placed. Call center employees commonly work in eight hour shifts. Individuals can check their local location for hours of operation.
CenturyLink Job Descriptions
Customer Service Representative – Members of the customer service team work in call centers. Their responsibilities can include: answering customer inquiries, cold calling prospects, and solving customer problems. Applications include a personality and experience assessment. Position requires a high school degree and long hours of sitting. The typical salary starts out at $9 per hour.
Sales Account Executive – Many of the sales positions are called account managers or account executives. These roles require applicants to be outgoing, persuasive, and knowledgeable about the products and services. Most require at least one year of previous retail, sales, or customer service experience. Typical salary for a sales representative is around $30,000, but it can be higher for top performers that earn commission.
Engineer – Engineers are integral to CenturyLink. They are responsible for designing and maintaining business technology hardware and services. This includes data centers, cloud and hosting services, and infrastructure. Applicants must have a Bachelor's in Engineering and/or 6 to 10 years of experience in the field. The base pay typically starts at around $65,000.
Network Technician – Network Technicians work in the office and the field. They are responsible for the maintenance and installation of network infrastructure and systems. Technicians troubleshoot network problems and conduct routine performance tests. Applicants must have a valid Driver's license, be able to work outdoors, and have at least 12 months  experience working with electric and telecommunications systems. Average salary starts at $30 per hour.
CenturyLink Interview Questions
Below are some of the most common questions to prepare for before an interview.
Have you ever worked in a position with a quota requirement? This question is particular for those working in the call center and sales positions. These often require applicants to make a certain number of calls or sales daily. The interviewer wants to know that you are able to perform under stress and learn about your past experience.
Sales positions will also ask questions that require candidates to demonstrate their skills. For example, "Pitch me a reason to upgrade my current service package." Members of the sales team earn commission and are frequently required to upsell to customers. This is the time to display your people skills and knowledge of the products and services.
Share a story about when you above and beyond your required job duties. The company wants top performers that deliver excellent customer service. Sometimes this requires employees to put in extra work. The interviewer wants to learn how you view this.
Many IT related jobs ask about specific knowledge of systems and experience. Candidates will be asked to: Describe your past work experience.  A more specific question for engineers may be: Are you familiar with Linux, Windows Servers, or Oracle? Individuals should cite specific examples that demonstrate their skills.
Advice For Application Process
To apply for jobs at CenturyLink, individuals can search for job opportunities on their online career community. A printable application for CenturyLink can be submitted at one of their local retail locations. Interested candidates can also find the download application form and printable application form online. This section covers how to apply for CenturyLink online.
On their online talent community, each position has a job description with the skills and requirements outlined. To apply online most positions require an assessment before the online application. If candidates pass the assessment, they are invited to fill out the direct application. The CenturyLink application asks general information, past experience, and work styles and behavior questions.
The hiring process can consist of a number of phases, depending on the position. Many start with the assessment and application, and are then invited for an interview. There are often multiple interview rounds. These could be conducted over the phone and in-person. Some are in group and one-on-one format.
Applicants for advanced careers are asked to provide documentation of degrees and certifications as needed. For all positions, candidates should dress professionally in business casual clothing for the interview and bring a paper copy of their resume to reference. Individuals are usually notified of the hiring decision within two to four weeks.
Also See:
AT&T: For employment at AT&T visit the application page.
f.y.e.: Visit the f.y.e. application.
Helio: Visit the Helio application.
Fry's Electronics: Fry's Electronics offers opportunities for both, beginners and experienced roles.
Telus: For career opportunities, fill out the Telus online application.
Company Links
http://www.centurylink.com/aboutus/companyinformation/careers/