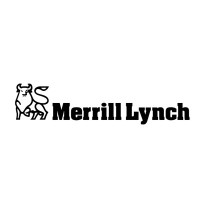 Merrill Lynch Wealth Management is a division of Bank of America focused on investment management. Originally an independent financial services company, it was acquired by Bank of America in 2008 when the financial crisis was at its peak, and now operates primarily out of New York City. You can find a Merrill Lynch application link and information on how to apply for jobs at Merrill Lynch online below.
The company was originally founded in 1914 as Charles E. Merrill & Co. by the eponymous Charles. His friend Edmund C. Lynch joined him a few months later, and in 1915 the name officially changed to Merrill, Lynch & Co. The firm went through numerous changes in personnel and restructurings as it slowly rose to prominence, becoming one of the most famous companies in New York by the end of the 1970's.
In the financial crisis of the late 2000s, the firm suffered significant losses. A deal was quickly made with Bank of America, who purchased the company for around $50 billion in stocks in September of 2008. Since then, it has been fully integrated into Bank of America, and has won numerous awards in several countries.
Merrill Lynch now employs over 15,000 financial advisors and manages upwards of $2 trillion in assets each year. Though it is based in New York, it operates locations throughout the country and internationally. If you are interested in exploring the financial services industry, check out how to apply online today.
Merrill Lynch Careers
Merrill Lynch has a plethora of job opportunities at many levels of responsibility and experience. Entry-level opportunities include positions like Administrative Assistant or Client Associate, and involve customer service as well as offering networking opportunities. These jobs are generally local; check out Merrill Lynch jobs online to see if a location is hiring near you.
At the corporate level, Merrill Lynch jobs include various management positions, as well as Team Leaders, various kinds of analysts, recruiters, and consultants. These positions pay by salary. You can fill out a free application for any of these at the online application form linked below. Merrill Lynch is always accepting applications for financial advisor positions as well via direct application through e-mail.
How old do you have to be to work at Merrill Lynch? You must be at least 18 for employment at Merrill Lynch. Most positions require at least a bachelor's degree, and the higher positions often require an advanced degree in the appropriate field. Each listing will include the degree requirements in addition to the job description. Merrill Lynch operates primarily during business hours – 9 to 5, Monday to Friday – but certain positions may require evening or weekend hours.
Benefits are the same as for any Bank of America employees, and include medical, dental, and vision coverage, as well as the option of life or disability insurance. Also included are benefits such as parental leave, adoption and tuition reimbursement, a 401(k) retirement plan, paid and unpaid vacation time, and access to a range of banking services at a discount.
Merrill Lynch Job Descriptions
Teller – Tellers are the first line of contact with customers. Their responsibilities include greeting customers and assisting them with inquiries, educating customers about plans and services that they may be interested in, processing transactions quickly and correctly, and following all policies and procedures. Tellers tend to make around $12-14 an hour.
Client Associate – Working as a Client Associate puts you in close contact with Financial Advisors, as your primary responsibility is to provide operational and sales support to multiple advisors. You also are the primary point of contact with established clients of the company, and may be asked to support additional initiatives around your office.  Client Associate is a salary position, with an average of around $50 thousand.
Personal Banker – Personal bankers work closely with customers and small business clients to explore and sell financial products and services. Personal Bankers must be work with clients to discover their priorities so that they can effectively recommend appropriate products and solutions. You must be proactive, fair, and informed, as well as providing excellent customer service. Personal Bankers make about $40 thousand a year.
Financial Advisor – Financial Advisors are the backbone of Merrill Lynch. They are responsible for creating, maintaining, and expanding relationships with customers. They must be knowledgeable about both the state of the financial industry and the priorities of each customer, in order to advise them on their investments, banking choices, or other financial priorities. Financial Advisor salaries range from $50-60 thousand.
Merrill Lynch Interview Questions
Once your resume has been reviewed, the company may contact you for an interview. Commonly asked questions include:
What interests you about Merrill Lynch? The interviewer wants to know what it is about Merrill Lynch that made you apply for a job there rather than another financial institution. Specifics are your friend – pick out a few phrases from their mission statement or about page that you can talk about with the interviewer, or talk about a program of theirs that particularly excites you. Be honest and enthusiastic.
Have you worked in the financial industry before? The interviewer wants to know if you have worked in the industry before, and possibly what your certifications and qualifications are beyond what you have listed on your resume. If there is an aspect of the job you aren't experienced with, say so – but also think about what you have done in the past that is similar, and how you could adapt it to the new responsibility.
What are your long-term career goals?  This question is meant to suss out your plans for the future. Are you looking to climb the company ladder and end up a VP, or higher? Are you planning to leave as soon as you can find another job you like better? Talk about what opportunities for growth you are interested in, or if you would be interested in a transfer or a travel position.
Tell me about a time something went wrong. The interviewer is investigating your problem-solving skills, and how you behave in a crisis. You do not necessarily have to answer this with a time that you succeeded with a difficult customer. It is just as effective to talk about a time you failed, how you learned from it, and how you will use the lessons from that failure moving forward. Favor honesty over bravado.
What appeals to you about working in finance? The interviewer is interested in you as a person and what brought you to the financial industry. They are also looking for information on what your priorities are, what kind of person you are, and possibly even what you're like to work with. Practice your response ahead of time to take out unnecessary detail – short and sweet is the way to go with this question.
Advice for Application Process
To find an application form for Merrill Lynch jobs, check out the Bank of America job opportunities portal, which is linked below. There is no printable application for Merrill Lynch; all jobs are posted online, and the hiring process is all done electronically. You cannot download application form either; instead, you must register an account on the website and submit your materials through there.
There are a wide variety of Merrill Lynch careers, so the website can be overwhelming at first. You can filter jobs by their location, experience level, and type (administrative, etc.) to find the career that is right for you. Make sure to tweak your resume for each job: emphasize the skills that the job requires. Echoing language used in the listing is a plus.
If your Merrill Lynch application is appropriate and you are a strong candidate, you will be asked for an interview by someone in the employment department. Make sure you dress in clean, appropriate clothing: err on the side of too formal if you're not sure.
While there is no printable application form to bring, it is always a good idea to bring an up-to-date copy of your resume on nice paper. While you will not necessarily use it, it can be useful as a reference tool or to give to the interviewer at the end of your appointment, and it is always helpful to look prepared.
Spend some time before your interview rehearsing your answers to the questions above, so that you can sound confident and convey the information you want to without stumbling over your words. Prepare some questions of your own as well. If there are unclear aspects about the job description or the company's policies, ask about them; alternatively, asking about what a typical day in your desired position is like is always a safe bet.
A positive attitude goes a long way. Always remember to thank your interviewer for their time when you are finished!
Also See:
Capital One: Checkout the application page for work at Capital One.
Amscot: Visit the job application for Amscot to apply today.
Vanguard: See this page for jobs at Vanguard.
Wells Fargo: See our guide for careers at Wells Fargo.
Check Into Cash: Visit the Check Into Cash application.
https://www.youtube.com/watch?v=G9A6FzeGLPk
Company Links
http://careers.bankofamerica.com/search-jobs.aspx?c=united-states&r=us
https://www.ml.com/about-merrill-lynch.html