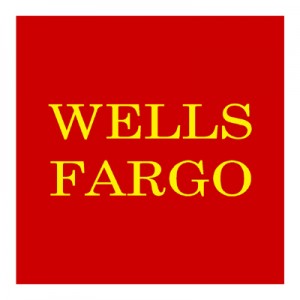 Wells Fargo & Company is one of the biggest names in finance and one of the largest companies in America. It's a giant in the industry with an enormous presence, providing many financial services such as small business, agricultural, and student loans and investment, insurance, and mortgage services through the 80-some businesses it operates.
They provide 1 out of 4 mortgages in the US and they provide some sort of service to a third of the households in America. They have over 9,000 locations and over 12,500 ATMs, hold 1.6 trillion dollars in assets, employ over 265,000 people in 36 different countries and serve over 70 million customers world-wide.
Wells Fargo Careers
How old do you have to be to work at Wells Fargo? To be hired you must be at least 18 years old and a citizen of the United States or a foreign national who is lawfully able to work in America.
Normally a team member is only authorized to work inside the country they were hired in unless they are on approved international assignments.
A background check is required before employment can begin and is performed before a hire to make sure an applicant is employable. This will not only include criminal history, but also your employment and educational history may be investigated. Your credit history may also be looked into when federal regulation requires it for certain positions. Also, in certain positions, it may be required that your background be periodically re-checked.
Wells Fargo Job Descriptions
Because it is such a large company, Wells Fargo jobs are readily available. They are always looking for new employees and offer many entry-level positions.
This makes it an excellent place to start a career in finance especially since, compared to it's rivals in the industry, they are more prone to give job opportunities to applicants who don't have a background in finance. They are more on the look-out for ambition and for individuals who are self-starters than for people with specific experience in banking or financial aptitude.
Get Your Degree!
Find schools and get information on the program that's right for you.
Powered by Campus Explorer
If you are such a person you will find many opportunities for advancement and hard work is rewarded with opportunities for quarterly bonuses.
Wells Fargo careers can be a great learning experience. The training provided is thorough and extensive and will directly prepare you for your daily, on-the-job responsibilities.
The training is given virtually as well as as in face-to-face classes.
Full-time pay is offered while going through their licensing program which they provide – at no cost to you – all of your study materials and licensing tests.
There are a wide-range of positions. The most common of these for the entry-level are bank tellers which are also among those with the most flexibility in their job descriptions. They are at the front lines and are expected to multi-task. Listening skills are also a must for tellers. They play host the the customers and provide solutions for their needs.
Another versatile position is that of a phone banker. Problem solving skills come into play even more as multiple software programs are used to solve a customer's needs.
If building relationships with your customers appeals to you, you may want to apply to be a personal banker. You'll get to know them and understand their goals by having in-depth conversations over the phone and by meeting in person.
There are many other positions such as banker, online customer service representatives, consultants, jobs in sales and retail, specialists in insurance, financial planning, trading, marketing, accounting, auditing, tax, legal, security, and investigation as well as the technical fields such as web and software development.There are many levels of management and there are paid internships available.
Advice For Application Process
Submitting a Wells Fargo job application online is an easy, well organized process.  On the main page you must scroll down to the "About" section. There is a link to apply online. When you have clicked that, you are taken to the Wells Fargo careers page. On the top of the page there is a link to search Wells Fargo jobs online.
You will be able to apply for available jobs near your area and you will have the option to save interesting jobs for later or fill out a direct application, however in order to do either, you must first create a profile.
Once you do this, your common searches are saved on your account and you will receive notification when they are hiring for a relevant position.
Before filling out a free application form, make sure you read over the job description carefully and have a clear understanding of the position. Make sure to find something you would be a good fit for and that matches your qualifications and highlight the details that apply to your resume.
If all goes well, you will receive e-mail confirmation that your Wells Fargo application has gone through.
And that's how to apply for Wells Fargo online. From here your application goes to their "job seeker database" where recruiters will see your  resume when there is an opening and contact you.
The typical interview process will start with an e-mail reply that may include basic interview questions itself and you may even be given a personality test at this point. There may be an over-the-phone interview before being invited to a group interview with about half a dozen to a dozen other candidates. During this group interview a video about the company is played and the recruiter will talk about company policy and explain the position. The applicants are then asked to introduce themselves then the recruiter will go around the room asking each person a set of questions. Lastly you can expect to be contacted for a face-to-face interview with branch managers.
As was said earlier, interviewers are looking more for attitude than experience so most questions are situationally based to determine your personality. They deal with hypotheticals about how you would deal with customers and co-workers, especially difficult situations and how you would deal with conflicts.
Wells Fargo has a long history and actually owns the first national bank charter issued by the United States. Strangely though, this isn't a fact attributed to the brand's longevity and is, in fact, a very recent development. This is because the acquiring banks inherit the earliest charter number, and when they acquired Wachovia in 2008, charter #1 was passed down from Wachovia's acquisitions.
There are two main social messages the Bank stresses: invest in the community and embrace diversity. For the most part the company practices what it preaches and has received numerous awards and recognitions.
Employees are given two days every year to volunteer on company time and the company will match their donations to charitable organizations.
The largest portion of company donations goes to building and developing communities where they have a local presence and the Chronicle of Philanthropy recognized them as the "Most Generous Cash Donor" in the US in 2012.
When going to their career page, the company's commitment to equal opportunity employment becomes immediately clear with information regarding military veteran employment and accommodations – even during the application process – for disabled individuals.
Their policy is strict when it comes to intolerance and discrimination and they hire based on the merit of individual applicants. This has lead to local team membership that reflects the diversity in their local communities. This has earned them the recognition of the Human Rights Campaign where they received a perfect 100 rating on the Corporate Equality Index.
Competitors
If you need options for a better work/life balance, consider Bank of America. Whereas you can do things such as work from home with Wells Fargo, it's much more accessible with Bank of America. They have a program called MyWork which aids you and the company with working remotely. Capital One is also known for being flexible in this regard. They also have a more relaxed yet professional culture that many employees enjoy.
Also See:
Suntrust Bank: See our guide for careers at Suntrust Bank.
Raymond James Financial: Visit the job application for Raymond James Financial to apply today.
HSBC: Checkout the application page for work at HSBC.
Scottrade: Scottrade offers opportunities for both, beginners and experienced roles.
PNC: PNC offers opportunities for both, beginners and experienced roles.
Company Links
https://www.wellsfargo.com/about/careers/