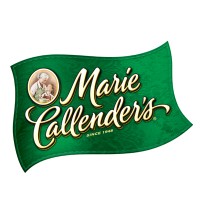 The taste is unmistakable, one bite of her incredible pies, and you are hooked. Marie Callender's is famous for pies and over 30 different varieties are sold online, in restaurants, or at your local supermarket.  For jobs working at the restaurant, you can fill out a Marie Callender's Application.
To augment her income, since the 1930's Marie Callender made and sold pies from her Huntington Beach Californian home.  Her son Don on his bike would deliver pies to customers anxiously waiting for that sweet delivery. In 1948, he opened an outlet and named it after his mother.
In later years, they added more items to the menu and became a restaurant serving homemade American foods with a twist.  In over 75 locations across the United States, the restaurant serves delicious foods prepared with Italian, Mexican, French, Cajun, and Chinese influences.  The restaurant's main headquarters resides in Mission Viejo, California.
Besides bringing the flavor of warmth and home into their cooking, they gave back to the community.  Marie Callender's has donated to the Comforts from Home Project.  For every food label code posted on their website, they donated to USO2GO for a program that brought items for entertainment to troops stationed in remote areas.   The program was a great success for our military troops and Marie Callender's.
Marie Callender's Careers
Marie Callender's careers in management are available, and you can apply for Marie Callender's jobs online.  Managers should have previous experience in management. Managerial positions include restaurant manager, assistant manager, shift manager, and production manager.  You will choose the position that best fits your qualifications and then submit your resume.
If you are looking for an entry-level employment, Marie Callender's jobs are servers, cooks, line and prep cooks, and bus person, host or hostess. Unfortunately, an online application or a printable application for Marie Callender's is not available.  However, people interested in an hourly job can find a free application directly at the restaurant.
How old do you have to be to work at Marie Callender's? For entry-level positions such as server and bus person, the minimum age requirement is 16 years old.  If alcohol is served at the restaurant, you may not be able to serve patrons if you are under 21.  Check with the hiring manager when you apply for the position.
Benefits for hourly employees, which are front of the house staff, include special discounts on meals and complementary uniforms and name tags. Managerial employees and support staff, who are full time, receive medical, vision, dental, and life insurance plans. For eligible employees, 401 (k) savings plans are available.
Hours of operation for the restaurant are Monday through Thursday 6:00 am to 10:00 pm, Friday 6:00 am to 11:00 pm and Sunday 9:00 am to 10:00 pm.  More job opportunities are available for those interested in a flexible schedule and can work weekends, nights, and holidays.
Job Descriptions & Salaries
Server-Your responsibilities include greeting guests as they enter the restaurant.  You will take food and drink orders and serve meals.  You will operate cash registers with accuracy and complete any transactions for the day.  Servers receive anywhere from $2.00 to $3.00 as per federal minimum wage for people who earn their living from tips.
Host– Guests receive their first impression by how the host greets customers and welcomes them.  Your responsibilities as host include estimating wait times, making sure guests on the wait list are comfortable, answering phones and booking reservations.  You will monitor open dining sections and monitor wait staff so that they can get an equal amount of patrons.  The wage is from minimum wage to $9.00 an hour.
Cook-As a cook, you will prep and prepare food from a food order slips as the customer requested. You will maintain and keep all cooking areas sanitized.  You will operate large cooking appliances to prepare food.  For certain foods, you will prep and cook ahead of time for meals.  A cook typically earns about $23,000 a year.
Associate Manager-Your job description will be to assist the general manager for all front-of-the-house operations, manages staffing issues such as scheduling, coaching, and training.  The associate manager ensures menu items are safe and presentable for customers, if required performs or assists all job positions in the restaurant. Your salary is about $12.00 to $13.00 an hour.
Marie Callender's Interview Questions
These are the possible questions for Marie Callender's jobs and your new career in the restaurant industry.
Why do want to work for Marie Callender's? Many restaurants are looking for employees who work hourly, so why do you want to work for them, do your research into the company.
What is Marie Callender's famous for?  Definitely do your research before your apply, their 30 different pies, and good service is what started the restaurant and the availability of frozen foods.
What is your favorite dish at Marie Callender's?  In order to serve customers, you will need to know what their food tastes and how it is prepared.  This could be the fun aspect of research, trying different foods before you apply.
Tell me about yourself. This is a tricky question; you will need to think about what exactly you want the interviewer to know about you. Create a script that focuses on your past experiences and when you have been successful. You should include your strengths and abilities.
Tell me about your work experience? For this question, it would be advantageous to create a script with previous work experience that focuses how well you dealt with customers.  They will be looking for customer related skills and how you handle complaints.
What is your most happy moment? The interviewer is not interested in happy childhood memories, but they are looking to see how you communicate effectively. Be honest about the moment that made you happy but practice something that will be related to the job in some way.
Advice for Application Process
How to apply for Marie Callender's online? It will depend on the position.  For careers in management or any other corporate position, you will apply for jobs at Marie Callender's on the link presented at the end of the page. Unfortunately, a printable application form or a download application form is not available. You will apply online and fill out the contact information fields and upload your resume or copy and paste your resume into the requested box.
For other Marie Callender's jobs, you will apply with a direct application to the restaurant on Thursdays between 3:00 to 5:00 pm.  Restaurant jobs have high turnover rate, so they are always looking for energetic people to work. At your local restaurant, you will submit your application form and possibly have an on-the-spot interview with the hiring manager.
In working with the public, you will want to be neatly groomed and dressed professionally for the job.  Always research the company and prepare your answers to possible interview questions.  Those applicants who are outgoing, friendly, and have a flexible schedule tend to get hired for the jobs at the restaurant.
After the interview is over, this will be your opportunity to ask any questions you may have about the company.  Also, ask if they need any more information from you to make their decision. They see many applications offer your gratitude for the opportunity to interview with them. Your friendly, outgoing, and thankful attitude will make your Marie Callender's application stand out from the rest.
Also See:
Waffle House: For career opportunities, fill out the Waffle House online application.
Huddle House: Visit the job application for Huddle House to apply today.
Bob Evans: For career opportunities, fill out the Bob Evans online application.
Boston Market: Visit the Boston Market application.
Outback Steakhouse: Visit the job application for Outback Steakhouse to apply today.
https://www.youtube.com/watch?v=bTr9B6T4eeo
Company Links
http://www.mariecallenders.com/careers
http://www.mariecallenders.com/about